Nov 5 2013 12:01PM GMT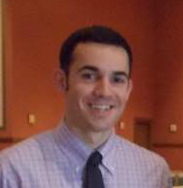 Profile: Alex Delvecchio
Tags:
Providers deep in preparation for the ICD-10 changeover may want to take note of a recent report which summarized the outcomes of a preliminary ICD-10 test and found coders have a way to go before they'll be ready for the upgrade. The ICD-10 National Pilot Program was a joint project carried out by HIMSS and the Workgroup for Electronic Data Interchange (WEDI). The average accuracy of the coders included in the study was 63%. Confusion between the number "0" and letter "o" and the number "1" and letter 'l" were among the most commonly observed coding errors.
The ICD-10 pilot was established by HIMSS and WEDI to "raise awareness around ICD-10 testing, possible testing methods and provide information on the outcomes of a specific collaborative pilot testing program." It also aimed to identify common problems, such as number/letter mix-ups, so providers could avoid them when transitioning from ICD-9. The study was representative of the top 100 to 200 most common medical conditions. Coding accuracy for specific conditions ranged from 29% to 100%.
Studying the results of the HIMSS/WEDI ICD-10 pilot should be a small part of providers' plans for a smooth coding transition. Some experts recommend hiring a project manager to oversee the coding changeover and to occasionally review ICD-10 compliance. Providers should also be careful in measuring their ICD-10 transition by budget goals. Though they may stay within their targeted budget, it doesn't mean the goals that keep the project on schedule are being met.
The level of specificity and vast jump in number of codes in ICD-10 compared to ICD-9 is responsible for much of the concern with the impending transition. However, the increase in codes from 14,000 to 150,000 should make coding easier and less complicated according to a CMS ICD-10 fact sheet. The more detailed codes in ICD-10 will certainly lead to more accurate documentation of conditions and procedures, though it remains to be seen how quickly coders can adjust to the new standard.