Apr 9 2013 11:14AM GMT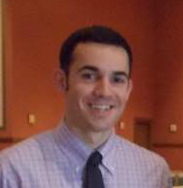 Profile: Alex Delvecchio
Tags:
Today's consumers often look to the experiences of other consumers to inform their own decisions, a phenomenon which has been expanding into healthcare. One company's recently released patient engagement rankings may supplement social media as a means for patients to choose from which hospital they receive treatment.
The Patient Engagement Index's first report ranked all Florida hospitals according to their level of patient engagement. Three categories — personal health management of patients, patient satisfaction and social media engagement — were analyzed to determine overall patient engagement. The company that developed the criteria and performed the rankings, Axial Exchange, Inc., a developer of healthcare social media applications, noted the recent consumerization of healthcare as a reason to include patient satisfaction when evaluating a hospital.
A hospital's social media engagement achieved positive reviews if it had a social media presence, engaged with its audience and generally received positive reviews from its patients. Only 6% of Americans are aware of CMS' national hospital public reporting website, Hospital Compare, which means consumers are often looking in other places for information.
Increased patient engagement, when done right, can lead to greater patient satisfaction. But, certain aspects of patient engagement lead to more regulations and potential violations for hospitals and other care facilities. Stage 2 of meaningful use requires patients to have online access to their medical records. Hospitals and patients must be aware of potential data theft during any such patient viewings. Stage 2 also requires physicians to allow for online communication with their patients, something some already do via social media platforms.
Establishing rules to regulate the use of social media by hospital employees is one way to regulate most of the potential privacy or security threats posed by their online interactions with patients. Hospitals should clearly define the differences between personal and business use of all social media and have a recovery plan in case of a data breach. Ideally, hospital staff members should never be left to their own judgment when determining whether they are in line with social media usage policies. There should be written rules and a compliance officer with whom they can consult whenever they're in doubt.