Aug 23 2012 12:29PM GMT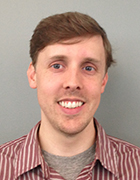 Profile: Ed Burns
Tags:
We hear a lot about how hospitals have present market incentives to avoid participation in coordinated-care models such as accountable care organizations. Some may see sharing information with other providers as a competitive disadvantage. Others are wary that participating in ACOs, which implicitly seek to prevent the major health problems that are hospitals' bread and butter, could decrease revenues.
In a recent conversation I had with Pamela McNutt, the senior vice president and CIO at Methodist Health System in Texas, she said that hospitals are jumping into patient-centered medical homes, ACOs, bundled payment systems and other coordinated care models, even though the return on investment isn't clear. At least in the short-term, these models could significantly reduce hospitals' revenues.
But this hasn't stopped some hospitals from jumping on the trend. A recent report from the Commonwealth Fund indicated that 13% of hospitals nationwide are planning to participate in or are already a part of ACOs. Furthermore, 73% of these providers reported sharing clinical data with other medical offices.
So what's behind the trend of hospitals adopting coordinated care models, even when they may not necessarily be in the hospitals' best interest? Yesterday my colleague reported on how some experts feel the demise of fee-for service models is inevitable. If this holds true, hospitals had better get started coordinating care.
But there may also be a financial case to be made. McNutt said that while hospitals may lose some sources of revenue up front when they transition to coordinated care models, other sources may emerge. She said that shared savings generated by participating in ACOs and bundled payment schemes, as well as increased efficiencies inherent to these models, could eventually replace the money that hospitals lose by treating fewer patients with major health problems.
Of course, these benefits are still somewhat hypothetical, and it would difficult for a hospital to project exactly how much care coordination can benefit their bottom lines. But the comments do suggest that ACOs are more than just something hospitals will have to grit their teeth and bear. The care model could actually be in hospitals' financial best interest.