May 15 2014 11:00AM GMT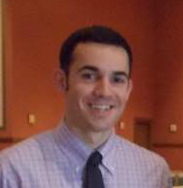 Profile: Alex Delvecchio
Tags:
Remotely monitoring patients and allowing more self-management of chronic conditions has been made possible by recent developments in home health technology. The trend is just beginning, if a recent market prediction is an indication of the future of healthcare.
Worldwide revenue for home health technology totaled $5.7 billion in 2013. That number is projected to rise to $12.6 billion by 2016, as detailed in a report from IHS Technology. The report distinguished six unique segments of the home healthcare market: independent living services, consumer medical devices, telehealth, wearable technologies, health gaming and personal emergency response systems. Roeen Roashan, medical devices and digital health analyst at IHS, said "Home health technologies will play an important role in the continuum of care and in the concept of constantly managing patients' health," in an IHS release.
Wearable technology is perhaps the most visible and accessible home health technology. Research from IDTechEx forecasts that the wearable electronics business — across all markets — will grow from $14 billion in 2014 to $70 billion in 2024. The entrance of wearables into healthcare has not gone unnoticed; the IDTechEx report summary notes wearable technology's "biggest opportunity is medical/health/fitness."
As the wearable technology market expands, devices such as heart rate monitors are producing more data for patients — and their healthcare providers — to analyze. Some patients continue their self-measurement even when they sleep, checking their heart rate for fluctuations or elevations that could predict their likelihood of having a heart attack. Wearable heart rate monitors are used more traditionally to help patients measure their exertion during exercise.
Companies that are looking for new ways to keep their products on customers' wrists are creating activity-tracking smartwatches. Nissan has jumped into the smartwatch market with a device called Nismo that measures the performance of both a car and its driver. It tracks fuel consumption and average speed of the vehicle, and can capture a person's heart rate.