Nov 15 2012 1:26PM GMT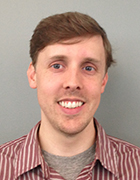 Profile: Ed Burns
Tags:
The Health IT Policy Committee published its recommendations for stage 3 meaningful use rules this week, and in so doing provided a glimpse of the direction regulators are looking to push the health IT industry. Some of the changes simply bump up thresholds for certain measures.
The committee recommended that other measures be removed from meaningful use entirely because they are "topped out," meaning that most physicians are already doing them for a majority of their patients. Still other measures making their debut in stage 3 signal new thinking on how to achieve goals of patient engagement and care coordination.
New measures proposed for stage 3:
Eligible professionals (EPs) and eligible hospitals (EHs) must provide 10% of patients the option to submit patient-generated data (possibly through the use of semi-structured questionnaires. Physicians would choose what data to ask for on questionnaires).
EPs and EHs must use computerized provider order entry during 20% of all transition of care/referrals.
EPs and EHs must provide patients with the ability to request amendments to their record.
EHs must send electronic alerts to the care teams (generally primary care physicians) of 10% of patients when a significant health care event occurs (may include emergency department visit, hospital admission or discharge, or death).
Threshold increases from stages 2:
EPs and EHs must provide electronic summary of care documents during care transitions for 30% of patients (up from 10% in stage 2).
The recommendation suggests increasing the requirement for secure messaging between EPs and patients from 5% to 10%, but also calls for regulators to assess the feasibility of increasing the threshold to 30%.
Hospital labs must send results to ordering provider as structured data for 80% of tests (up from 20% in stage 2).
EPs and EHs must use CPOE in 60% of all lab test and radiological orders (up from 30% in stage 2).
Measures removed for stage 3
Collect demographic data.
Record significant changes in vital signs.
Record smoking status.
These recommendations are just that – as opposed to regulations. They have months of revisions before becoming codified as meaningful use stage 3. The Office of the National Coordinator for Health IT will review them, collect public comment, and tweak them as they see fit. Then ONC, will propose stage 3 rules, followed by more public comment and ONC revision. Whatever survives this process won't go into effect until 2016 at the earliest.
Nevertheless, the recommendations offer a look inside the rulemaking process and could help providers understand the direction in which the meaningful use program is likely to go.