Oct 22 2013 11:25AM GMT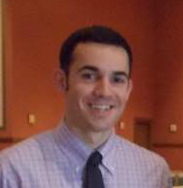 Profile: Alex Delvecchio
Tags:
After weeks of confusion and a multitude of errors affecting user experience on the Healthcare.gov health insurance exchange website, the government has laid out a plan to address the most common bugs. Users have had issues both signing up for the site and logging in to their accounts once they've registered.  An HHS blog post dated October 20 identifies high traffic numbers as contributing to the site's malfunctions. There have been more than 19 million unique page views on the site since it opened on October 1.  In that same timeframe, nearly 500,000 applications for insurance coverage have been submitted.
The registration numbers exceeded the government's expectations from the first day of enrollment. The site had more than 8 million users within the first four days and experienced a high of 250,000 visitors in a minute, which was four times greater than the expected traffic highpoint.
In a public address, President Barack Obama weighed in on the site's performance issues saying it's "not working the way it should for everybody — there's no sugar-coating it." The Administration said Sunday that they are involving government and private computer experts to rewrite code and fix other problems plaguing the site. By assembling a team and publicly acknowledging the site's failings, the government may be revealing that the problems extend beyond basic front-end registration issues.
Cloud computing may have helped the site more effectively handle the high load of traffic it attracted. Cloud resources can be scaled to accommodate larger crowds, something Healthcare.gov's outdated infrastructure wasn't designed to handle. Expert analysis uncovered that cloud services do comprise a small part of the site's design and support system, but its overall infrastructure suggests the site's failing started early in development and was caused in part by the inclusion of too many data centers.