Jun 4 2013 11:07AM GMT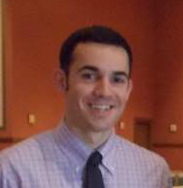 Profile: Alex Delvecchio
Tags:
The Department of Health and Human Services announced the release of new data at the Health Datapalooza conference. The conference together brings government, non-profit organizations and other businesses to explore how open data can improve transparency in healthcare.
"A more data driven and transparent health care marketplace can help consumers and their families make important decisions about their care," Kathleen Sebelius, HHS director, said in a release. Some of the data released includes information about the EHR habits of 146,000 physicians and the average cost of 30 various hospital outpatient procedures.
Price transparency has been a recent focus on the part of HHS. Last month, the federal department released cost data of the 100 most common inpatient procedures. The data shows that there is "significant variation across the country and within communities in what hospitals charge for common inpatient services." Providing patients with pricing information gives them another variable to consider when choosing where to receive their care. Despite the recent HHS releases, price transparency is still lacking according to a Health Care Incentives Improvement Institute report, which graded states on their transparency. Only two states have adequate transparency, while 29 have no transparency at all and received "F" grades.
The Centers for Medicare and Medicaid Services (CMS) has also announced a regulation to support payment transparency. The physician payment "sunshine" act, a provision of the Affordable Care Act, requires vendors and physicians to fully disclose their financial relationship. The rule will allow the public to view payment details between providers and vendors. All payments or transfers of value must be reported to CMS, who will release the data to the public in September 2014.