Jul 2 2014 10:10AM GMT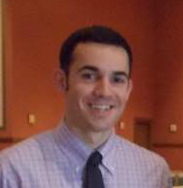 Profile: Alex Delvecchio
Tags:
The delay of federal ICD-10 implementation gave providers another year, at a minimum, during which they could perform testing to measure their ICD-10 readiness. Fewer than half of respondents to a survey indicated they will start on end-to-end testing this year, with 40% saying they plan to do it before the close of 2014.
An additional 25% replied they would begin end-to-end ICD-10 testing by the end of 2015, according to the survey conducted jointly by the eHealth Initiative and the American Health Information Management Association (AHIMA) and bankrolled by Edifecs, which received responses from vendors, payers, clinic and physician practices and others. Of those with no plans to conduct any ICD-10 testing, 41% said they had no understanding of how to do so. More than a third of respondents (38%) believe that ICD-10 implementation will decrease their revenue, while only 6% think revenue will increase.
"Testing is vitally important to establish readiness for the ICD-10 transition, and to mitigate any potential revenue impacts," said Edifecs CEO Sunny Singh, in a press release.
The decision to delay ICD-10 until at least Oct. 1 2015 passed the Senate on March 31 and signed into law by President Barack Obama on April 1. Though the delay grants extra time for testing and fixing weak spots in an organization's ICD-10 readiness plan, there is some speculation that it may be detrimental to those that were prepared for the previous deadline. One such complication is the extra funding needed to support another year of ramping up for the code changeover.
A poll taken at a recent AHIMA ICD-10 Summit found that 88% of those surveyed were disappointed with the decision to delay ICD-10. Respondents were nearly unanimous in their preference for ICD-10 to roll out on one date, with 90% agreeing to that instead of the new codes coming out at separate times for different providers. Half of those polled said they would be interested in reporting their ICD-10 codes beginning on Oct.1, 2014, if provided the opportunity.