Jun 18 2013 12:35PM GMT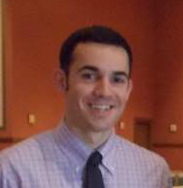 Profile: Alex Delvecchio
Tags:
Four hospitals systems, IBM Corp., and the Premier healthcare alliance announced plans to collaborate on improving population health, through the use of analytics data and other intelligence. The group will be known as the Data Alliance Collaborative (DAC).
Reducing hospital readmission rates is a goal of the DAC, which says more than $100 billion a year is spent in admissions and readmissions. One of the DAC's first projects is to develop a system that alerts a hospital when a patient doesn't fill their prescription within 24 hours of discharge.
"Not enough front-line care-setting experience goes into the development and implementation of technology today. This collaborative is really a reflection of what we're trying to build in healthcare — a system that is coordinated, where communication is dramatically improved," Keith Figlioli, Premier's senior vice president of healthcare informatics and a member of the HHS HIT Standards Committee, said in a release.
Providers are starting to consider data analytics as a tool for improving care, especially as policymakers debate how to link data to performance for reimbursements. GE Healthcare has also been focusing on data analytics. They recently announced they will be investing $2 billion in software development over the next five years. "This investment will help us build on our platform strategy and accelerate the development of innovative software that drives meaningful and real-time insights for healthcare organizations," Evren Eryurek, GE Healthcare software chief technology officer, said in a Q&A on their site. Jan De Witte, CEO of healthcare IT at GE, said the investment will help to develop the use of analytics on the company's EHR product.
The University of Pittsburgh Medical Center (UPMC) has dedicated $120 million to building a virtualized infrastructure and a private cloud in which they will store data and applications. UPMC projects that this initiative, done in partnership with IBM, will analyze big data and allow the facility to efficiently store and access patient data in the future. An eHealth Collaborative and CHIME survey showed that only 3% of hospitals are using predictive analytics programs. That number will rise if facilities follow the lead of UPMC and the DAC.