Jun 11 2014 10:49AM GMT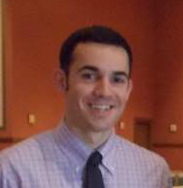 Profile: Alex Delvecchio
Tags:
Hospitals have health IT at the top of their to-do lists in 2014, as evidenced by responses of executives to an online survey.
Nearly half (49%) of C-suite executives, representing 112 hospitals in 32 states, stated that their facilities' largest capital investment over the next year would be given to health IT. The percentage of respondents that said their largest healthcare investment would be dedicated to the acquisition of clinical equipment grew to 22%, up from 12% in last year's annual Premier, Inc. Economic Outlook survey. The survey also showed a sizable level of EHR discontent, with 41% of the executives stating they are either dissatisfied or indifferent toward their installed EHR systems.
EHRs are one of the most discussed and heavily adopted health IT investments. Not every care facility is in a position to purchase new technology. Last year, in an attempt to help some of the more financially-restricted facilities, The Health Resources and Services Administration (HRSA) handed out $3 million in grants to help community health centers implement health information technology. Those funds came on the heels of an $18 million disbursement for similar reasons in 2012.
Those without EHRs aren't the only ones looking to install a new system. A Software Advice poll of EHR software buyers found that 40% of them were looking to replace their current system. That number was up from 30% in the first quarter of 2013. The poll also found that paper-only systems were in use by 42% of respondents, making that method the most commonly used among potential EHR buyers.
Health IT spending may be on the rise in the coming years — starting at the governmental level. Not only is the U.S. Department of Veterans Affairs contemplating a rip-and-replace of their EHR system, nationally, the Office of the National Coordinator's submitted budget request for 2015 totaled $74.7 million, or 14.3 million more than that of their 2014 budget. Part of the increased funds would go to building a Health IT Safety Center. The ONC's annual budget aids them in developing, supporting and reforming national health IT standards.