Feb 12 2013 12:38PM GMT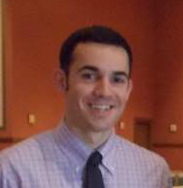 Profile: Alex Delvecchio
Tags:
The government recovered $7.90 for every $1 they spent on health care fraud over the past three years. The three year average return on investment is the highest in the history of the Health Care Fraud and Abuse Control Program, according to an HHS release. The program recovered a total of $4.2 billion in 2012, an increase from the $4.1 billion total of 2011. The recovery of these funds was aided by the Health Care Fraud Prevention and Enforcement Action Team, built to "prevent fraud, waste and abuse in the Medicare and Medicaid programs."
U.S. Attorney General Eric Holder and HHS Secretary Kathleen Sebelius recently sent a letter to hospitals warning against potential fraud from upcoding in EHR systems, which can result in increased reimbursements to hospitals. Some providers intentionally downcode just to stay off CMS' radar, despite this likely reducing the incentive payments they receive. Facilities are pushing forward with EHR implementations in the hope that their new systems will increase coding accuracy.
Health care firms are behind other industries in fraud protection, despite it being an ongoing problem in the industry. Some of the breaches are caused by employee negligence, which can be discouraged but not prevented through education. Adoption of new technology is also a cause of data breaches, with third-parties often to blame, though both fraud and data breaches alike can come from any health care technology participant.
Facilities should monitor employees, in addition to educating them and creating comprehensive policies regarding the use of social media, to avoid theft of patient data and potential fraud. Blatant and minor offenses related to sharing data can put both patients and systems directly at risk. Employees sometimes feel more casual while engaged in social media and openly discuss private information that they wouldn't share in a business environment. Engagement in social media can also lead to distractions and momentary lapses in judgment, causing sensitive protected health information to be mishandled. A good way to prevent any of these mistakes is to train employees in social media best practices and closely monitor those who handle patient data most often.