Apr 24 2013 11:57AM GMT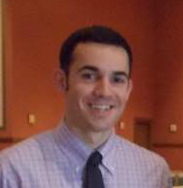 Profile: Alex Delvecchio
Tags:
Only a third of patients consider other patients' reviews when making a decision on where to receive care. Less than half (48%) of respondents to a PricewaterhouseCoopers (PwC) survey said they have ever read health-related reviews. Despite these statistics, some businesses in the healthcare industry are being rewarded as a result of patient reviews. Insurers that serve Medicare beneficiaries are in line to earn more than $5 billion from patient feedback before 2014. Physician and patient enthusiasm for healthcare reviews has been mild thus far.
Recent developments, like the Patient Engagement Index's report on Florida hospitals, have made care facilities more aware of the benefits of pleasing their patients. Reaching out to engage patients is one way that can be done. Hospitals can use social media and review sites to interact with patients and control the message potential patients receive about their facility. Patients' use healthcare reviews fewer times than expected, but it's still another avenue through which hospitals can interact and provide patients with credible information.
Individual physicians remain skeptical about the benefits of online review sites. In response to an American College of Physician Executives survey, only 12% of physicians feel that such sites are beneficial and should be made available to the public. There is a slight disconnect between this study about the value of individual physician reviews and the PwC survey, which focused more on facilities as a whole. Still, when comparing the data between the surveys, it's clear that more patients find value in online reviews compared to the number of physicians who agree with the practice.
The PwC report suggests that quality care is still most commonly spread by word of mouth. Providers and physicians are aware that patients are judging the care they provide, whether through word of mouth or online review. This has resulted in patients being catered to as consumers. Doctors will sometimes prescribe a less effective treatment for an illness solely because that treatment method is preferred by the affected patient.