Mar 26 2013 10:37AM GMT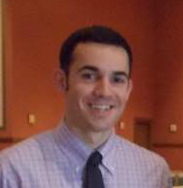 Profile: Alex Delvecchio
Tags:
The FDA stated their intent to not regulate the sale of mobile devices during a three-day meeting held last week. Christy Foreman, director of the Office of Device Evaluation in the Center for Devices and Radiological Health at the FDA, made that clear, saying, "Just as importantly as what our policy proposes is what our policy does not propose. It would not regulate the sale or general consumer use of smartphones or tablets."
The "Health Information Technologies" hearing series was focused on determining the role of the FDA in regulating mobile devices and healthcare applications. Less regulation of mHealth applications by the FDA was a popular sentiment. George Ford, Ph.D., chief economist at the Phoenix Center for Advanced Legal and Economic Public Policy Studies said, "We must expect FDA review of mobile applications to slow innovation and to reduce competition."
Jacqueline Mitus, M.D., senior vice president of clinical development and strategy at McKesson Corp., also questioned the reasoning behind stricter regulation of mobile devices, saying "We are using a 40-year-old law to regulate rapidly changing and dynamic technology….we must not impede medical advances with medical device regulation that is ill-suited for health IT." She said current laws regulate how devices are manufactured and not how they are used.
This isn't the first time the FDA has been involved in this discussion. A rule proposed in 2011 called for the FDA to monitor mobile applications that allowed data to be transferred from physicians to patients. The proposed rule was to regulate applications which promoted anything more specific than general wellness information, including remote patient monitoring applications and any apps that allowed patients to send their medical data to providers.
The proliferation of smartphones has complicated what qualifies as a medical device; something the FDA has been working to clarify. Their latest meeting attempted to solve another problem they've been discussing for years: How to thoroughly regulate the expansion of the medical device and application market without bogging it down.