Mar 26 2014 1:43PM GMT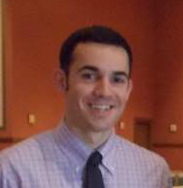 Profile: Alex Delvecchio
Tags:
A bipartisan group of six U.S. Senators pressed FDA Commissioner Margaret Hamburg to share the FDA's regulatory plans with the public to avoid consumer, vendor and healthcare practitioner confusion. The group also cautioned the FDA against overly-aggressive regulations.
In a letter, the Senators also expressed concern that FDA signals about its intent to regulate mobile medical applications fail to go into sufficient detail about the governance of mobile software.
"It is important for the FDA to be well-equipped with the proper tools to be able to advance public health," stated the letter, "while taking care that innovation is not stifled through uncertainty or over-regulation."
Released last year, the FDA's plan for regulating mobile apps entails evaluating an app and determining potential risk to its users. Lower-risk apps – the majority of all medical apps – will go unregulated. A benefit of this less stringent approach is that it won't discourage developers from producing new applications. Regulated apps will be put in one of three categories by the FDA: Class I (low risk), Class II, or Class III (high risk).
The bulk of regulated medical apps, including most smartphone apps, will fall in the middle of the spectrum and be categorized as Class II devices. Class II devices are those for which "general controls" alone aren't enough to ensure the safety of their use. Improper use or malfunctioning of Class II devices could result in adverse effects for a user.
The FDA's decision a year ago to not regulate the sale of mobile devices had some healthcare decision-makers looking toward the future with guarded optimism. The tenor of the response was the same then as it is in the latest letter to Margaret Hamburg. In response to the FDA's March 2013 ruling, Energy and Commerce Committee Chairman Fred Upton said, (R-Mich.) "We can only hope FDA sticks to its word and continues to allow doctors and developers to operate in an environment that promotes innovation."