Dec 16 2014 12:31PM GMT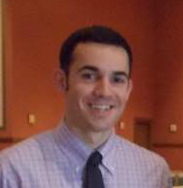 Profile: Alex Delvecchio
Tags:
Online patients will make 986 million medical appointments in the U.S. in 2019, accounting for 38% of all appointments made that year, according to projections compiled and reported by Accenture plc.
Accenture's report also states that online appointment scheduling will generate $3.2 billion in savings or added value for U.S. health systems by 2019. That figure is largely based off the difference in time it takes to schedule an appointment online rather than over the phone. Accenture's research shows it takes less than a minute to arrange an appointment online, whereas the average appointment made over the phone takes 8.1 minutes. Nearly two-thirds (63%) of the time, employees transfer a patient's call. The report estimates that only 2.4% of medical appointments were self-scheduled in 2014. Accenture forecasts 64% of patients will book a doctor's appointment online by the end of 2019.
"Evidence also shows health systems can use self-scheduling tools to boost appointment capacity, reduce costs and/or increase productivity," Dipak Patel, managing director of Accenture's patient access solutions, said in a release. By offering 24/7 online scheduling capabilities, Patel says healthcare employees will be able to better manage their schedules and optimize their availability to meet patient demand.
The accuracy of Accenture's predictions will be determined by providers' willingness to allow online appointment scheduling and their adoption of supporting technology. Self-scheduling was an option for only 11% of appointments booked in 2014. Large healthcare systems' ample resources contribute to why they're ahead of the curve when it comes to self-scheduling technology. Of the top 100 U.S. health systems, 40% offered some self-scheduling in 2014, a figure Accenture expects to increase to 100% in the next five years. The report forecasts that two-thirds of U.S. health systems will offer and support the use of self-scheduling tools in 2019.