Feb 19 2014 11:07AM GMT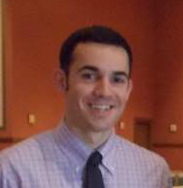 Profile: Alex Delvecchio
Tags:
The Food and Drug Administration's finalized rule for medical device surveillance requires manufacturers to submit reports for individual medical device adverse events. The medical device reports (MDRs) are now required to be submitted electronically to the FDA, which can then analyze and store the information. The final rule specifies how to submit a report and what information must be included in each MDR.
This ruling is the latest in a line of medical device-related rules and comments from the FDA. Last year, the FDA released the final rule requiring a unique device identification (UDI) system for medical devices. This rule is enforced to simplify adverse event reporting and recall of faulty medical devices. The UDI system will be used to build a public database of medical devices.
The FDA is also asking for public responses on their latest guidelines for companies who are seeking feedback on medical device investigational device exemption (IDE). Devices that receive an IDE can be used in clinical studies to observe the safety and effectiveness of the product. The new FDA guidelines suggest that businesses should ask for their feedback before conducting any trials or studies. The name of the program has changed from the pre-IDE program to the Pre-Sub[mission] program and has expanded to offer advice on products regulated by the Center for Biologics Evaluation and Research.
The FDA Safety and Innovation Act (FDASIA) Workgroup has teamed up with HHS to create a regulatory outline for the continued regulation of medical devices. The HIMSS EHR Association sent a letter to HHS in response to this partnership, and warned them not to extend medical device regulations beyond the current list of products until further analysis has been completed. FDASIA's recommendations will be given to the FDA, ONC and FCC. Those three agencies will then create a final report for the regulatory framework.