Dec 4 2012 12:53PM GMT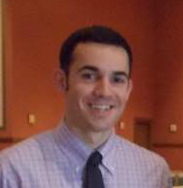 Profile: Alex Delvecchio
Tags:
Nearly half (48%) of U.S. physicians are using e-prescribing software, up from only 7% of physicians in December 2008. All 50 states have had an increase in e-prescribing technology over that time, according to a report released by the Office of the National Coordinator of Health IT (ONC).
Use of e-prescribing has reduced medical errors. A study at two Australian teaching hospitals documented a 60% reduction in prescription errors.  The study also reported a decrease in the number of incomplete or unclear prescriptions, which were often attributed to illegible handwriting. There is still a chance of errors being made in e-prescribing, as doctors may select the wrong option in a dropdown menu and whoever reviews the e-prescription may not know enough to question the mistake.
E-prescribing cannot reduce all errors. E-prescribing and clinical decision support systems (CDSS) can warn doctors by combining strategies to signal a doctor and prevent prescribing a patient a dangerous mix of medications or something to which the patient is allergic. There are three main categories of prescribing errors, one of which, illegible handwriting, is completely eliminated through the use of e-prescribing. Excluding information on the prescription, such as the patient's affliction or necessary dosage, is another type of error that is preventable through e-prescribing. Serious allergy or drug interaction mistakes are the third kind of error potentially preventable through use of CDSS. Human error will always override any e-prescribing or clinical decision support system alerts.
The use of e-prescribing has been encouraged by the Centers for Medicare and Medicaid Services (CMS) in the past, with the federal agency offering incentive payments offered to facilities to participate. E-prescribing incentives have a few key differences from EHR meaningful use incentives, though they are similar. The e-prescribing program began in 2009, with penalties beginning this year. Participating physicians need to have their e-prescribing systems meet four requirements to qualify for incentive payments. A system must be able to provide prescribers an active medication list for patients, conduct drug-allergy and drug-drug interaction tests, provide options for lower-cost medication options, and provide data on formulary medication.
Stage 2 of meaningful use included guidelines for regulating proper use of e-prescriptions. Controlled substances will not be included in a physician's total prescription count since they weren't determined to meet e-prescribing incentive regulations. Adjustments were made in stage 2 updates to account for obstacles facing rural physicians in regards to electronic and mHealth efforts, including e-prescribing.