Jan 22 2013 11:55AM GMT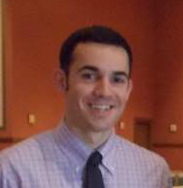 Profile: Alex Delvecchio
Tags:
Only 12% of physicians believe websites where patients can review doctors are useful and should be made more available to patients, according to a study by the American College of Physician Executives (ACPE). A majority of respondents offered critical views of such review sites, with 29% saying they weren't used enough by patients to be relevant, and 26% called them a "nuisance that provides no benefit."
One physician explained he doesn't check his online ratings because: "They don't accurately reflect the competency of a physician."
A system for ranking physicians who participate in Medicare is in development by health care "hacktivist" Fred Trotter. Trotter plans to make his data and rankings available to the public after six months of analysis. He received the data for his project from the Centers for Medicare and Medicaid Services through a Freedom of Information Act inquiry. The project was publicly funded through donations at Medstartr.com. Trotter's progress can be seen here.
Physicians nearly universally agree their stress levels have increased in the past few years, with 89% indicating that feeling in a recent Epocrates survey. Close to half (43%) said their anxiety stemmed from concerns about federal regulations. Physicians continue to adopt EHRs and use tablets at an increasing rate in their practices, despite their skepticism of other online resources like patient reviews. The cost of EHR systems is a deterrent for physicians, who also fear selecting a vendor that is an imperfect fit for their practice. Fixing such a mistake can lead to more expenses and leave practices scrambling to meet regulations.
Overall, skilled health IT workers are in demand. More than half (59%) of health IT executives said understaffing could affect their organization's chances of complying with meaningful use regulations, according to a survey released by The College of Healthcare Information Management Executives. The ONC has contributed $116 million to health IT training, with $100 million of that going to academic institutions to establish health IT training courses for students. Only 12% of responding executives said they hired someone who was trained by the ONC's program thus far.