Apr 18 2013 1:49PM GMT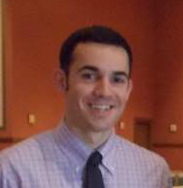 Profile: Alex Delvecchio
Tags:
Patients most commonly share their data with their physicians through non-electronic means, despite the high availability of remote monitoring applications and communication devices, according to a new report. In response to a survey by Manhattan Research, 70% of physicians reported that at least one of their patients has shared health measurement data with them. Patients most commonly handwrite a note to the doctor or give them a printout containing their health information.
The study notes patient-physician communication as a possible result of patients increasingly monitoring or tracking their own health. "Self-tracking is already a part of the care paradigm and its prevalence is going to accelerate rapidly as digital connection, payment reform, and outcome-focused delivery make advances," James Avallone, director of physician research at Manhattan Research, said in a release.
Self-tracking is part of the "quantified self" movement. Some apps and devices unveiled at the recent CES show fall under the quantified self umbrella. Personal monitoring devices like the Fitbit and the Nike+ Fuelband have advanced and now measure blood pressure, heart rate and skin temperature; going far beyond the pedometers of old. Use of these devices arms patients with more information, though the technology has yet to change how patients share data with their physicians.
Healthcare apps are another potential platform through which patients and physicians can interact. Apps that allow doctors and patients to meet in the middle — as opposed to apps that skew more toward either audience — have proven to be the most popular. DrawMD is an iPad app that allows doctors to depict procedures to their patients by adding their own illustrations to built-in images. The Panda Health app allows patients to directly message their physicians. The Manhattan Research study suggests that patients favor face-to-face interaction with their physicians over instant communication.