Sep 4 2013 12:12PM GMT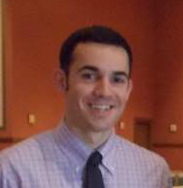 Profile: Alex Delvecchio
Tags:
Mayo Clinic is providing the Northern Arizona University football team with a telemedicine robot for their upcoming season. The robot, which will act as the sideline eyes and ears for a remote neurologist in Phoenix, will help test players for concussion symptoms through the use of a camera contained with the device. In addition to evaluating the players with the camera, the neurologist will be able to consult with team medical staff via the robot.
"There were a number of examples last football season where college football players clearly demonstrating concussion-like symptoms weren't even taken out of the game for an evaluation. Players are in desperate need for independent concussion experts on the sidelines," said National College Players Association executive director Ramogi Huma in a Mayo Clinic press release.
That isn't the only piece of recent news pertaining to telemedicine trends. National nightly news has reported on the technology and its uses, and Iowa recently outlawed the use of a telemedicine system to prescribe abortion pills. Physicians in the state had used videoconferencing to provide the pills to more than 3,000 women since 2008. The Iowa decision and the Northern Arizona example show that medical professionals are comfortable with remotely advising patients on serious health decisions.
Mayo Clinic has been developing and testing their remote concussion or "teleconcussion" observation. Last year they released a case study documenting the telemedicine observation of a 15-year-old boy who suffered a concussion during a soccer game. The study noted that one-third of Arizona residents living in rural areas didn't have access to the same level of neurological care as the rest of the state. Ultimately, the soccer player was recommended to follow up with a face-to-face visit and asked not to engage in physical activity.