Apr 2 2014 11:31AM GMT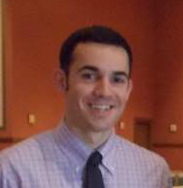 Profile: Alex Delvecchio
Tags:
The majority of healthcare executives believe big data will positively influence patient care, though not all of them have gotten around to utilizing big data to meet organizational goals.
More than half (60%) of American healthcare executives agree that big data will improve preventive care and 63% think big data will help to more efficiently track and manage population, according a report from MeriTalk, underwritten by EMC Corp. The percentages reflecting use of big data applications are noticeably lower: Only 33% of those surveyed said their organizations have successfully deployed at least one big data project. Of those, 35% have used it to improve patient care and 28% said big data is improving health outcomes.
A lack of preparation may be the culprit for the low adoption numbers. Fewer than one in five executives indicated their organization is fully ready to work with big data and just 29% have educated senior management on big data issues.
Defining big data and specifying how it will be used in your organization is the fastest way to see positive results, according to John Halamka, M.D., chief information officer at Beth Israel Deaconess Medical Center. Beth Israel uses big data to identify patients who fail to schedule follow-up visits and then contact them. Other hospitals report using big data to observe patient trends and adjust their care to best suit patients' needs.
In addition to narrowing focus when it comes to applying big data, it's recommended healthcare providers to have a team and system in place before digging into heavy data analysis. The big data team will include technical people to perform the analysis and nontechnical members who will establish the use case and goals for your big data project. After the desired data and project goals have been identified, the analytics system purchasing process can begin.
New medical technology, combined with reimbursement and reporting requirements has increased providers' demand for fast analysis of patient data. Most hospitals have found a way to store all of the new data being created, but are working to find ways to analyze that data and present it to physicians to save them from being overwhelmed with information. For many, that's where a big data project comes in.