Jan 15 2013 12:03PM GMT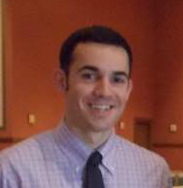 Profile: Alex Delvecchio
Tags:
The American Hospital Association (AHA) is requesting  changes be made to electronic health record (EHR) incentive reporting to include physicians who have been declared ineligible. The issue affects physicians who use the "Method 2" billing approach, which classifies them as "hospital-based" and excludes them from receiving both Medicaid and Medicare incentives. The AHA called this issue time-sensitive due to the Centers for Medicare and Medicare Services' (CMS) statement that they would not resolve this issue before 2014, which is only a year before meaningful use penalties begin.
Criticisms aimed at the federal handling of the EHR incentive program have come from different corners of the industry lately. Physician Assistants (PAs) don't qualify as eligible professionals for Medicare EHR incentives and are only eligible in limited cases for Medicaid, putting them in a similar position to the physicians cited in the AHA's letter. PAs argued that they should be eligible for incentives because they are often frequent users of EHR technology in their care facilities. PAs commonly see a larger number of patients than physicians and some are also learning billing codes, as well.
An Office of the Inspector General (OIG) report stated there is not enough protection in place to ensure that meaningful use money is spent appropriately, in another recent indictment of the EHR incentive program. CMS was also criticized in this report for not thoroughly checking self-reported Medicare data from eligible hospitals. Health care organizations are not instructed on which reporting documents they should keep for their records, which is another criticism aimed at CMS.
The General Accountability Office (GAO) also published a report that was critical of meaningful use. The GAO report attempted to explain why the National Quality Forum (NQF) didn't deliver electronic versions of meaningful use requirements in timely fashion. The final rules exceeded the original cost estimate and 44 of the 63 measures contained errors, in addition to the rules being delivered later than expected. The NQF worked on this project on behalf of the Department of Health and Human Services (HHS). The GAO's report recommended HHS monitor the NQF more closely in order to reduce their mistakes.