Dec 10 2013 3:01PM GMT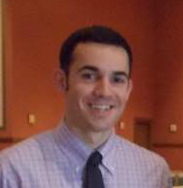 Profile: Alex Delvecchio
Tags:
Organizations need a framework to assess critical attributes of alternative healthcare payment methods and to pinpoint technology solutions that can help avoid obstacles to implementing such payment methods, the Workgroup for Electronic Data Interchange (WEDI) recommends in its annual report.
Right now, hospitals feel there are obstacles to adopting new payment models, such as the ACO model, WEDI said in its report. Responses from the 53 hospitals that cited obstacles were varied and included: a lack of bandwidth, technology-related infrastructure issues, regulatory barriers and stakeholders that aren't interested in switching payment models. Beyond payment models, the WEDI report also focused on patient engagement, innovative encounter models, and data harmonization and exchange.
The number of ACOs has risen in the last few years.  According to an HHS release from earlier this year, more than 250 ACOs have been created since the passage of the Affordable Care Act. In addition, the first New Jersey-based ACO was recently accredited. That ACO, HackensackAlliance Accountable Care Organization, estimates that it saved $10 million in treating patients between April 2012 and April 2013.
Though organizations are still switching the ACO payment model, some early adopters were forced to change course after seeing poor results post-ACO changeover. Of the 32 Pioneer ACOs, two lost money as a result of their ACO participation, two others withdrew from the program and seven downgraded to less risky payment models, according to CMS data. Slowing the rise in healthcare costs would likely encourage providers to switch to the ACO model. The Pioneer ACOs did slightly benefit in this area. Costs for treating Medicare beneficiaries rose by 0.3% in 2012, compared to 0.8% for Medicare beneficiaries under other payment models.
Survey results from health IT vendor athenahealth Inc. reflect that independent physicians are leery of how ACOs will benefit care quality and their bottom line. Independent doctors were 16% less likely than employed physicians to believe ACOs will improve care and 61% more likely to think ACOs will make it harder for them to get paid.