---
June 28, 2016 2:01 PM
quality of care
Most healthcare organizations -- 58% of respondents to a Peer60 report—aren't ready to adopt alternative payment models for value-based care yet,


RSS Feed

Email a friend
June 24, 2016 10:28 AM
The first day of the two-day Health IT Summit in Boston was filled with speakers and panels addressing value-based care and
---
June 15, 2016 2:44 PM
EHR safety
,
Joint Commission
,
ONC
,
patient safety
Health IT is so often seen as central to creating efficiencies, maximizing reimbursement and helping spur advances in medical care, that its effect on patient safety is sometimes overlooked. But not by
---
June 9, 2016 8:53 AM
Cerner
,
EHR
When Cerner Corp. was chosen to take on the task of connecting the U.S. Department of Defense's (DoD) 55 hospitals and 600 clinics, it was declared a big win for the EHR vendor. But...
---
---
June 1, 2016 3:22 PM
certified EHR technology
,
Interoperability
,
ONC
Moves by federal health regulators to pressure EHR vendors to reveal more information about pricing and functionality of their software are meeting a mixed response. ONC, at its
---
June 1, 2016 2:48 PM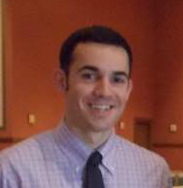 Profile: Alex Delvecchio
EHR data
,
personalized medicine
,
precision medicine
Add the Mayo Clinic to the list of organizations that will have a major role in the Precision Medicine Initiative. The National Institutes of Health (NIH) is slated to receive $130 million in 2016 from the...
---