---
March 5, 2015 10:39 AM

Profile: Shaun Sutner
EHRs
,
Interoperability
,
Meaningful use
Meaningful use has overall been a positive force for digitizing U.S. healthcare, but the EHR incentive program and its federal overseers still must overcome major problems if the promise of health IT is to be fulfilled. That's the core message embodied in a succinct Brookings


RSS Feed

Email a friend
March 3, 2015 11:55 AM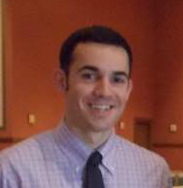 Profile: Alex Delvecchio
CMS
,
ICD-10
,
ICD-10 implementation
,
ICD-10 readiness
Only 3% of ICD-10 claims submitted to CMS during a nine-day test were rejected. There were 661 providers, clearinghouses and billing agencies that participated and 1,400 were registered to test the...
---