---
December 9, 2014 1:44 PM
Connected Health
,
mHealth
,
telehealth
Connected health is one of the fastest-growing and most fascinating of all the health IT sub-categories, particularly because it has two meanings: it deals both with electronic, usually remote, links between providers and patients, and also with connections between providers. Connected health is...
December 4, 2014 9:43 AM
CMS
,
EHR incentives
,
meaningul use hardship exceptions
Hospitals will have more time to submit meaningful use data, receive 2014 program incentive payments and avoid payment adjustments for 2016. All of that is possible because of a CMS decision that extended the deadline for meaningful use attestation measures. Among the changes  is a deadline...
---
---
December 2, 2014 3:39 PM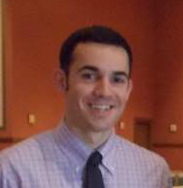 Profile: Alex Delvecchio
CIOs
,
Data breach
,
health data security
Healthcare CIOs and hospital IT departments setting goals for next year are staring down a familiar task: maintaining healthcare data security on limited budget resources. A group of CIOs representing eight healthcare organizations met at the Scottsdale Institute
---