---
September 11, 2018 3:20 PM
The cardiologist walked in to the hospital room and handed me an envelope. "My notes and his test results are in there," he said. "Don't lose that – it's gold."
Gold? Sure. But that envelope was also a textbook example of why the broken medical records system has left interoperability in healthcare elusive.
Last month, my husband – a long-term kidney cancer patient – had a heart attack. He ended up in our local community hospital, where kind staff did their best. But he's complicated and then some – on a clinical trial for metastatic renal cell disease, diabetic, and on and on.
In a world with interoperability, access to the medical records system and his data should have required no more than his consent and a few clicks of the mouse. In a world without interoperability, well, it became complicated quickly.
No one had heard of his medication (which has potential heart side effects) and they relied on both of us to outline his issues, his treatments and his many scripts. Then it was up to me to call his oncologist, get recent EKGs and records faxed from that particular medical records system, and to grease the wheels in case actual phone conversations needed to happen. And even though his primary care is located in the same town as the hospital and in the same network (meaning they should be on the same medical records system), I had to reach out to her for results of a recent nuclear stress test. In the end it took four calls back and forth to the oncologist and two to the primary to get the eventual flood of faxed paperwork to arrive.
When he was discharged, that envelope was handed to us and eventually presented to the big city cardiologist, who said he took the time to read it and literally enter the information in to his medical records system (which made him late for our appointment). He took copious notes on his computer though, and sent us to the major hospital across the street for a heart catheterization test.
While I'd like to say that was a paper-free (and seamless) process, it wasn't. The sheet with his list of medications wasn't up to date, even though they'd been revised across the street 24 hours previously. Nursing staff used a computer next to his bed to tie in to their medical records system, but a binder, and the ubiquitous clipboard, were probably more in use. One loose piece of paper in particular caught my eye – it had a detailed drawing of a heart and was apparently meant for the cardiologist's reference. We both laughed about that, but if I'm honest, it was nervous laughter. If you need a line drawing of the heart, should it really be on paper?
Heart-wise, he's going to be ok. But I'm a lot less optimistic than I was previously that true healthcare interoperability across every medical records system will be achieved any time soon.
September 3, 2018 9:00 AM
Given the statistics from Centers for Disease Control and Prevention that 11.5 million people misused prescription opioids, contributing to 40% of all U.S. opioid overdose deaths in 2016, it seems that prescription drug monitoring programs (PDMPs) fit perfectly with efforts to improve safe prescribing practices for patients. But PDMPs don't always work as intended, according to a report from JAMA Surgery, a monthly professional medical journal.
PDMPs are state-run databases built to identify high-risk patients and prevent opioid overprescriptions from different healthcare facilities, often by integrating electronic medical records with other data sources, such as pharmacy records. Currently, 49 states in the U.S. use PDMPs, with 28 states mandating PDMP enrollment in 2016, according to the Prescription Drug Monitoring Program Training and Technical Assistance Center (TTAC) at Brandeis University.
The Surgery research looked at a 2017 New Hampshire state law that mandated all healthcare professionals conduct a PDMP query and complete an risk assessment for patients receiving outpatient opioid prescriptions for acute pain. According to Surgery, early data indicated that the mandatory program succeeded in decreasing ′′doctor shopping′′ and opioid-related deaths for outpatients with chronic pain.
But there was no significant change in opioid prescription rates among 1,057 patients who underwent surgery before and after the program was mandated in a moderately-sized academic hospital, nor a drop in the mean number of pills prescribed for patients undergoing general surgery. Doctors who have been involved in the program complained that filing the PDMP queries and completing required assessments cost them additional time; only 22% of surgeons supported the idea that PDMP should be mandatory.
---
August 17, 2018 9:49 AM
With this week's news that healthcare interoperability is getting a boost from the support of six major tech companies, it's tempting to think that is where the breakthroughs are going to happen.
But it could be that the grass roots efforts at hundreds of hospitals around the country might be just as successful, if not more so. Take Children's Hospital Los Angeles, which has been using healthcare APIs to boost interoperability since 2014. The hospital's IT team is making headway, but they would agree the struggle is real.
Like hospitals everywhere, CHLA has a mix of legacy systems, apps in the cloud and a lot of other systems that are somewhere in between. For Aaron Fry, the manager of enterprise applications, the goal is clear: free the data and get it flowing to everyone. Similar to other nascent efforts around the country, CHLA has chosen one of the widely accepted healthcare APIs – FHIR— to bring interoperability in to the hospital systems, and will use Cerner'sversion of FHIR when it comes time to look at integrating patient data or clinical information.
CHLA is no stranger to the challenges of healthcare APIs and integration. Its portal sitewas built using APIs to tie physicians in to the Cerner back end, and it's been online since 2014. The hospital has continued to add functionality, including most recently an API from DocuSign to provide signing capabilities.
Now, though, CHLA is putting energy in to developing an API layer that will create a bridge between the older systems and new internally and externally facing applications. The hospital's challenge is nearly universal – how to use healthcare APIs to create an organic layer that brings legacy and mobile together, and to do it quickly, securely and in a HIPAA compliant way.
Flexibility has been key. Some internal systems do have a REST APIon board (so it's much easier), while others have required proprietary scripting languages for data extraction (making things much harder). Control of information access is also an issue. Some data needs to be accessible only on the premises, while other data is safe to view anywhere.
Not surprisingly, Fry said the biggest challenges have been around the legacy systems. His strategy has been to break down the problem in to small parts, and he has 3 to 4 of his team of 15 moving forward on an employee-facing ERP app. Using the Agile software developmentmethodology, Fry and team will show this app to the stakeholder – in this case, the MarCom department – and if it's a go, this process could be the model CHLA uses moving forward.
Will sweeping change come from the slow but steady steps at hospitals like CHLA, or through big company, industry-driven efforts? We're going to have to wait and see.
---
August 2, 2018 3:37 PM
3D Printing
Imagine that a surgeon is holding a duplicated organ in hand when illustrating specific pathologies to the patient before a scheduled operation. Thanks to the 3D printing technology, a true-to-life anatomical model promises better communication between doctors and patients, and much more.
Since the 1980s, 3D printing has developed rapidly and been applied to various fields. Now, it's making the rounds in the healthcare industry, which can bring transformative changes, seeing that 3D printed replicas can help with the pre-surgical preparation and surgery training by providing accurate, accessible and cost-effective alternatives to cadavers.
"[3D printing is] creating opportunities for patients who were previously considered inoperable, because surgeons can get more comfortable with the procedure [through preparation and training]," said Mike Gaisford, director of marketing for healthcare solutions at Stratasys, an industrial 3D printer manufacturer.
Two main 3D printing technologies make it possible for Stratasys to create a lifelike organ model with a certain disease, like a kidney with a tumor in it. The technologies can also duplicate muscles and tissues with the original color and texture being simulated.
One is PolyJet, which produces full-color, multi-material, pre-surgery models in anatomically correct detail, derived directly from unique patient CT scans. With microscopic layer resolution and accuracy down to 0.1 mm, it can produce thin walls and complex geometries within organs using various technologies. Another Stratasys technology can replicate human anatomy with a wide range of clinical scenarios and pathologies. Those models can effectively replace costly cadavers.
Using a replica with realistic texture, color and faithful reflection of the complexity of the original organ, surgeons can plan out operations or show the models to patients and families. It's more visual than just looking at 2D CT or MRI scans and trying to "do some mental gymnastics" to come up with a 3D concept for guidance, said Gaisford.
Also, in contrast to cadavers, 3D printing models are more portable, which enables surgeons to practice on an anatomical piece anywhere they like, such as at a meeting room or an office. The shorter time span to create a model makes 3D printing a potentially good choice when dealing with an emergency, compared to buying cadavers or animals for pre-operational use. But for now, 3D printing technology benefits mostly complex surgery cases, such as an unusual brain aneurysm with a complex situation or uncertainty, but not routine ones. And in general, top-tier academic medical centers are the likely customers for this technology for pre-surgical planning and training.
"[3D printing] is changing the way providers do their work," said Gaisford.
---
July 11, 2018 7:32 AM
Healthcare
All the talk about interoperability in healthcare misses the point, according to Rick Halton, vice president of Lumeon, a European automated care pathway platform provider that moved in to the US market last fall.
For Halton the place to start is with the appointment reminder. "It's so basic," he said in a recent interview. "But a lot of providers are struggling with medical appointment reminders because of the need to tie in to the medical records. It's taking so long to get there."
Halton points out his barber and his vet can manage to remind him of appointments – so why can't his doctor?
Medical appointment reminders are symbolic of the many ways healthcare simply does not make it easy for patients – or providers, he said. He points to other industries, like the airlines, that have managed to make the entire experience simple, streamlined and mobile/online. Book a flight on your phone, or change it. Get a text on your phone if your flight is delayed. Find out which carousel your baggage is in.
Medical appointment reminders and readiness
It's a stark contrast to healthcare. "We need to fix the broken appointment experience," he said. It starts with pre-appointment readiness and a reminder about paperwork, insurance information and even directions to the facility. And it can go further. "'By the way, the physician is running 30 minutes late, so your appointment time has been shifted,'" Halton said. "A provider knows how the day is going. That information needs to be easily communicated to the patient in advance."
And when the appointment is done, and the patient is referred elsewhere, another opportunity to automate and simplify the process exists, Halton said. "We need to make sure the patient arrives at the recommended outpatient center and that they're engaged along the way so they're not lost."
His vision carries this streamlined automation through a hospital stay and beyond. And it's not only a way to boost patient satisfaction (and care). There's more than a little in it for providers (and perhaps even for payers). "This could be a big brand differentiator for them," Halton said. "Providers can create their own digital patient experiences."
But unlike barbers and veterinarians, there's a lot holding doctors and practices and hospitals back because they see problems like medical appointment reminders as simply too overwhelming to tackle. "What you see in healthcare today is providers throwing people at the problem. It's a good way to do business in the short term but in the long term it becomes expensive."
Halton's advice is to turn the problem on its head. "It's not really the technical problems that need to be solved. We can exchange data. We need to solve the commercial problem. That's how we can move on to engaging the pathway of the patient and solving problems."
---
March 22, 2018 8:26 AM
EHR
EHR data can help healthcare providers identify which patients in a hospital were most likely to be prescribed opioids after discharge, according to researchers at the University of Colorado Anschutz Medical Campus.
According to the Department of Health and Human Services (HHS), in 2016, more than 42,000 people died from an opioid overdose and 11.5 million people misused prescription opioids.
The researchers used EHR data from the Denver Health Medical Center that was collected between 2008 and 2014 to determine which patients were the most likely to progress to chronic opioid therapy (COT) after discharge. They defined COT as receiving a 90-day or greater supply of opioids with a less than 30-day gap in supply over a 180-day period, or as receiving 10 or more opioid prescriptions over one year.
Using that EHR data, researchers predicted 79% of future COT among hospitalized patients. They also predicted no COT correctly in 78% of hospitalized patients. Some of the variables researchers looked at were medical and mental health diagnoses, substance and tobacco use disorder, acute or chronic pain and surgical interventions while hospitalized.
The researchers concluded that a predictive model using EHR data could help clinicians "provide early patient education about pain management strategies" and "wean opioids prior to discharge while incorporating alternative therapies for pain into discharge planning." Currently, there is no predictive model to determine who will abuse opioids.
In a release, lead author Susan Calcaterra, said, "We can assist physicians in making informed decisions about opioid prescribing by identifying patient characteristics which put them at risk progressing to chronic opioid use."
Healthcare organizations and also government agencies are increasingly finding new ways to battle the opioid epidemic. Last June, HHS announced that it would award $195 million to community health centers to expand mental health and substance abuse services geared toward increasing awareness, prevention and treatment of opioid use.
---
March 2, 2018 8:43 PM
cybersecurity
Over the past month, HIMSS 2018 exhibitors have proposed nearly 150 story ideas to me, so I decided to informally track the topics associated with these product pitches.
Although it didn't surprise me that healthcare cybersecurity made up about 23% of the story ideas I got suggested, buzzwords like population health and value-based care were hardly on the lips of sellers. I found that fact interesting, because by comparison, those trends will surely remain on the minds of tens of thousands of conference attendees in Las Vegas.
The quandary probably speaks more to the business challenges faced by HIMSS 2018 exhibitors.  Few, if any, of them truly have a value-based care application, for example. It's more likely they sell patient data analytics software or patient outcome tracking that can assist with value-based efforts. That subtle difference may be put health IT purchasing teams in a tough spot if they're seeking software help to meet value-based care goals.
Traditional products in healthcare, such as EHR software and communications and networking platforms, persist as high priorities for vendors, based on my numbers.
Newer tech, including artificial intelligence and blockchain, are fairly prominent among HIMSS 2018 exhibitors, although I suspect AI will be a hugely discussed topic — perhaps No. 1 — among healthcare IT professionals and CIOs at the conference.
One of my missions at HIMSS is to learn more about what the big enterprise tech players are doing in healthcare these days, so those are the vendors I'm heading to see. How about you? Let me know in the comments section below. And good luck at HIMSS.
---
February 28, 2018 1:51 PM
EHRs
,
Health IT
,
HIMSS
The American Academy of Family Physicians has recommended steps to relieve the burden of health IT regulations on physicians.
In a letter to CMS administrator Seema Verma and ONC national coordinator Don Rucker, the AAFP stated that the "current regulatory framework with which primary care physicians must comply is daunting and often demoralizing."
The organization also said providers "spend needless hours reviewing documents and literally checking boxes to meet the requirements of each health insurance plan" — time that could be spent with patients.
The letter reiterates an issue raised by former Health and Human Services secretary Tom Price at the Health Datapalooza Conference in Washington, D.C. last year. At the time, Price said that while data is essential to providing better care to patients, physicians need to be patient-facing and not just computer-facing.
Price also lamented that the burden of health IT regulations in systems such as EHRs was causing current physicians to want to retire earlier than physicians of past generations.
In a study in its journal, Annals of Family Medicine, the AAFP found that clinicians spend nearly two hours on EHR tasks for each hour of direct patient care. The AAFP also said that clinicians spent almost six hours of an 11 and a half hour workday in the EHR per workday.
The study echoes one previously conducted by the Mayo Clinic that found that EHR use may be causing physician burnout, particularly in terms of computerized orders, and that EHRs have failed to improve efficiency.
The AAFP recommended seven principles to reduce the amount of health IT regulations physicians face daily.
Minimize health IT utilization measures — Analyze policies that mandate or financially penalize physicians' prescribed use of health IT to assess the benefit and burden in real-word usage before they are put in place
Medical record documentation — Medical record documentation should focus on recording essential elements of a patient encounter and sharing that information with other providers
Focus interoperability policy on information blocking and how data is to be exchanged — Policies should be centered around ensuring standards-based capabilities for information exchange
Lack of standard representation of clinical data models — Create consistent data templates, led by physicians and clinicians
Prior authorization — Activities that require prior authorization should be justified in terms of financial recovery, and should be eliminated for physicians with aligned financial incentives
Quality measures and the need for measure harmonization — Measures should focus on improving process and care outcomes in terms that matter to patients
Certification and documentation — The physician's order should be sufficient for patients to receive certain services and not require them to sign multiple forms
Verma and Rucker will both be presenting at the 2018 HIMSS conference in Las Vegas on March 6.
Verma's morning session will address her efforts at CMS to advance interoperability and patient ownership of healthcare data. In his evening fireside chat, Rucker will discuss the 21st Century Cures Act and how ONC is working to improve health IT interoperability and usability.
---
February 9, 2018 1:27 PM
I am floored by how many players made significant moves in recent weeks to become new healthcare technology companies or further anchor their existing position in the industry.
Consider these ambitious announcements:
Apple promoted that its updated Health app would allow people to get a broad view of their medical records, pulling from EHR systems and other sources.
Epic Systems promoted that its new One Virtual System Worldwide will expand data sharing for clinicians working in hospitals that use Epic EHR systems.
Amazon, JPMorgan Chase and Berkshire Hathaway announced a long-term plan to form an independent healthcare company for their workers, including through a heavy dose of technology.
For an editor like me, it's been a fun month to cover healthcare technology companies. Amazon's plans, as vague as they are at this early point, lie beyond the traditional health IT world for now. But it's not hard to image that if Amazon and company are successful, Uncle Sam and providers will be looking at how the new health system works with value-based care.
Apple Health app is undergoing pilot testing with a dozen hospitals and other organizations (we've got a reporter chasing down these "daring dozen" right now). The tech giant has the influence and power to create a rift in how other tech companies do things in the health IT world.
As our story on Epic noted, the company's EHR has always been interoperable for different hospitals using Epic platforms. But its moves are a notable attempt to boost data sharing.
One Virtual System Worldwide features three tiers: the previously existing Come Together (gathering patient data in one place) and Happy Together (presenting combined data in an easy-to-read format), along with the new Working Together (enabling providers to take data-based actions across organizations). The nod to 1960s rock tunes as product features is firmly within the quirky culture of Epic.
Although the Beatles probably knew nothing about healthcare technology companies or interoperability back in the day, one of the lyrics from their famous song "Come Together" rings true for liberating patient record access in today's health IT world:
"One thing I can tell you is you got to be free."
Which of these big companies do you think stands to make the most headway this year with its new products? I'm going with Amazon's group, if only because its members will operate outside the usual sphere of healthcare limitations — and the work will likely get the most mainstream press. Let me know what you think in the comments section below.
---
January 17, 2018 4:29 PM
Artificial intelligence
I browsed through two vastly different reports on artificial intelligence (AI) this week, leading me to again wonder if there is substance on the matter or just a lot of hot air blowing around.
My publisher posted an Adweek story on her LinkedIn page which reported that marketing teams have decried AI as overhyped. In the marketers' opinions — culled from a study by digital marketing services company Resulticks — martech vendors, journalists and analysts all stand guilty of flinging the alleged AI baloney.
However, just two days later, I read a new study funded by Uncle Sam that predicted significant potential for AI in healthcare, albeit coming with associated challenges.
The report was researched and written by the somewhat clandestine advisory group JASON, an independent collection of scientists that advises the federal government under a contract.
Interoperability could hurt AI in healthcare
The JASON report is a long read, but generally concludes that for AI in healthcare, there is a treasure trove of patient data waiting to be analyzed, but privacy requirements, costs of collecting that data and a lack of EHR interoperability hinder artificial intelligence's progress.
The report acknowledged AI's hype, however, and suggested that the technology has to go beyond its fans in computer science and instead work its way into the lives of clinicians and consumers.
I see AI in heal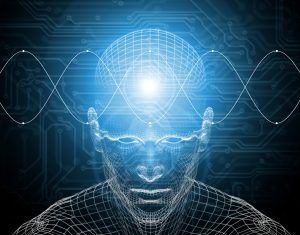 thcare finding its footing with the value-based care movement, which is largely based on patient outcomes with a strong dose of data thrown in. AI will be handy in predicting negative outcomes, which may allow clinicians to change course, avoid future health problems for patients and in turn boost reimbursements.
FYI, you can read the Adweek story here.
Where do you stand with the hype and reality of AI?
---