---
February 19, 2019 4:39 PM

Profile: Bryan Betts
breach
,
cyber security training
,
cyber-attacks
,
IBM
,
Psychology
Many cybersecurity professionals like military analogies. Indeed, some security pros are ex-military. But after a recent security exercise involving IBM's new lorry-mounted SOC (security operations centre), I found myself wondering just how apt those analogies really...
November 12, 2018 8:26 PM
IBM
,
Linux
,
Mainframe
,
Mission-critical computing
There are several ways to build large scale Linux server environments, with x86 and public cloud being obvious ones. But there's another option too, as I reminded myself when I caught up with Adam Jollans, program director for LinuxOne product marketing at IBM. LinuxOne is a solution built by IBM...
---
March 21, 2018 5:23 PM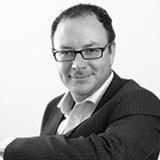 Profile: Jason Stamper
AWS
,
Graph database
,
HANA
,
IBM
,
NoSQL
,
Oracle
,
Redis
,
SAP
,
Teradata
Amazon Web Services (AWS) announced its entry to the graph database market at its AWS reINVENT conference in Seattle in November last year. It was a notable announcement for a couple of reasons: it was the first graph database from the company (it offers a range of relational and NoSQL databases as...
---