---
May 31, 2018 5:56 PM
Cloud storage
,
Data governance
,
Storage appliance
But what do people mean when they talk about cloud storage – and do they really know what it can do these days? Not so long ago, once you got beyond Dropbox, for most professional users cloud storage meant online backup, and the biggest concern with that was getting your data back. That...
---
February 22, 2018 1:45 PM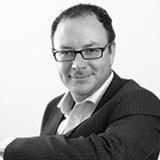 Profile: Jason Stamper
attacks
,
Data governance
,
Hackers
,
iot
,
Security
IoT Back to Basics, chapter 3: It's no surprise that security and governance are important considerations when it comes to the IoT, but quite how incredibly important they are may not be immediately obvious. Ensuring that users of IoT systems and smart devices remain safe and...
---