---
June 1, 2018 6:17 AM
Amid the growing arms race between the US and China to dominate the burgeoning field of artificial intelligence (AI), it is industry players and markets that will really drive adoption of the technology,...
May 25, 2018 7:11 AM
By now, many consumers in Asia and elsewhere would have received at least a couple of e-mails from merchants asking for consent to continue receiving marketing messages under Europe's...
---
May 17, 2018 9:22 AM
E-commerce in Asia-Pacific is booming, with 71% of consumers in the region already shopping online. But so is the risk of fraud, with one in five consumers falling victim, according to new report from Experien. The report, co-authored with IDC, also found that over half of consumers would...
---
May 10, 2018 9:08 PM
A growing number of Asian airlines are looking to the hybrid cloud to reduce IT costs. In October 2017, Malaysia Airlines (MAS) embarked on a massive project with TCS to migrate its core datacentre infrastructure and applications to a hybrid-cloud model, with 80% of its assets hosted on...
---
May 3, 2018 3:15 AM
A new study by Seagate has revealed that APAC organisations are warming up to artificial intelligence (AI), but a significant number have not invested in the data and technical solutions required...
---
April 27, 2018 7:37 AM
One of machine learning's most well-known use cases is fraud detection, an area that has drawn the attention of a growing number of technology suppliers looking to develop the best algorithms and techniques...
---
April 20, 2018 1:51 AM
At Huawei's annual analyst summit in Shenzhen this week, the Chinese technology giant unveiled its predictions about what the future holds from a technology perspective in its Global Industry Vision (GIV) 2025 report. The...
---
April 12, 2018 11:38 AM
The farming industry is arguably one of the last frontiers in digital transformation efforts, but not so in Australia, which has one of the biggest agriculture sectors in the world. Since 2013, more farmers in the country have been turning to Agriwebb, a cloud-based livestock management...
---
April 6, 2018 6:36 AM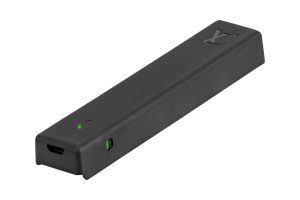 Asset tracking is arguably the lowest-hanging use case that enterprises can consider in testing the...
---
---