---
April 27, 2018 7:37 AM
One of machine learning's most well-known use cases is fraud detection, an area that has drawn the attention of a growing number of technology suppliers looking to develop the best algorithms and techniques...
April 20, 2018 1:51 AM
At Huawei's annual analyst summit in Shenzhen this week, the Chinese technology giant unveiled its predictions about what the future holds from a technology perspective in its Global Industry Vision (GIV) 2025 report. The...
---
April 12, 2018 11:38 AM
The farming industry is arguably one of the last frontiers in digital transformation efforts, but not so in Australia, which has one of the biggest agriculture sectors in the world. Since 2013, more farmers in the country have been turning to Agriwebb, a cloud-based livestock management...
---
April 6, 2018 6:36 AM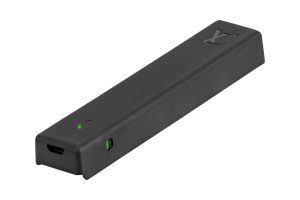 Asset tracking is arguably the lowest-hanging use case that enterprises can consider in testing the...
---
---
March 22, 2018 8:36 AM
The growing use of artificial intelligence and big data has put a strain on hyperscale datacentres, particularly traditional, standardised storage infrastructure that has been unable to adapt to...
---
March 16, 2018 8:50 AM
In a world where data is more readily available than ever, having analytical skills that will help you to make sense of data in day-to-day tasks is instrumental in career progression. But going by a recent survey conducted by Qlik, a data analytics software provider, only 20% of employees in the...
---
March 1, 2018 9:36 AM
From 25 May this year, organisations across the ASEAN region will have to comply with the General Data Protection Regulation (GDPR), which will apply to any company that collects the personal data of European Union residents. In the run-up to the looming deadline, a number of technology...
---
February 23, 2018 8:25 AM
At Computer Weekly, we strive to provide in-depth coverage of issues, challenges and trends facing today's IT leaders through original, independent and targeted content. To ensure that our stories meet the needs of our readers in the APAC region, we've formed our inaugural APAC CIO Advisory...
---
February 13, 2018 8:20 AM
With more businesses expecting enterprise-grade mobile devices to last longer than the average consumer smartphone replacement cycle, keeping those devices secure is a...
---