---
April 27, 2018 7:37 AM
One of machine learning's most well-known use cases is fraud detection, an area that has drawn the attention of a growing number of technology suppliers looking to develop the best algorithms and techniques...
April 20, 2018 1:51 AM
At Huawei's annual analyst summit in Shenzhen this week, the Chinese technology giant unveiled its predictions about what the future holds from a technology perspective in its Global Industry Vision (GIV) 2025 report. The...
---
April 12, 2018 11:38 AM
The farming industry is arguably one of the last frontiers in digital transformation efforts, but not so in Australia, which has one of the biggest agriculture sectors in the world. Since 2013, more farmers in the country have been turning to Agriwebb, a cloud-based livestock management...
---
April 6, 2018 6:36 AM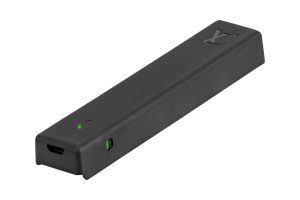 Asset tracking is arguably the lowest-hanging use case that enterprises can consider in testing the...
---