Aug 2 2012 4:31PM GMT

Profile: Mark Fontecchio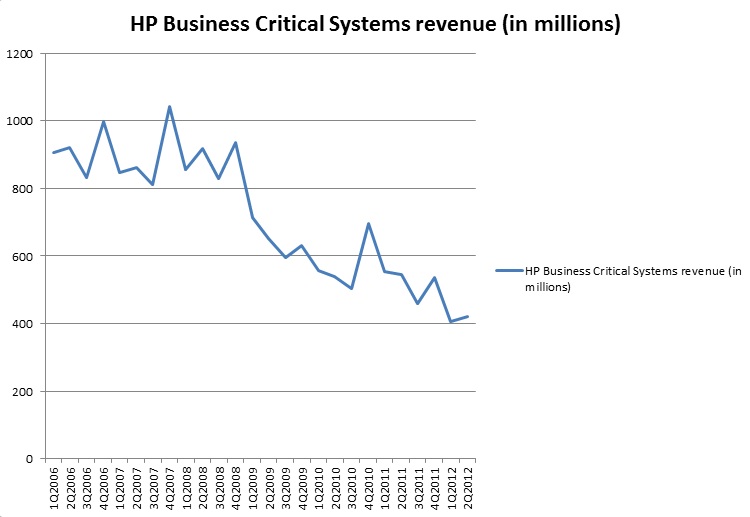 By now you have probably heard that a judge ruled in favor of HP in the HP v. Oracle lawsuit. HP sued Oracle for pulling software support for Intel's Itanium platform. HP is by far the largest maker of Itanium-based servers, and claimed that it had an agreement with Oracle to continue support. The judge agreed.
Both companies issued statements on the decision. First, what HP said:
Today's proposed ruling is a tremendous win for HP and its customers. The Superior Court of the State of California, Santa Clara County, has confirmed the existence of a contract between HP and Oracle that requires Oracle to port its software products to HP's Itanium-based servers. We expect Oracle to comply with its contractual obligation as ordered by the Court.
Oracle's response, in stating that it would appeal the decision:
Last March, Oracle made an engineering decision to stop future software development on the Itanium chip.  We made the decision as we became convinced that Itanium was approaching its end of life and we explained our rationale to customers here:  www.oracle.com/itanium.  Nothing in the Court's preliminary opinion changes that fact.  We know that Oracle did not give up its fundamental right to make platform engineering decisions in the 27 words HP cites from the settlement of an unrelated employment agreement.  HP's argument turns the concept of Silicon Valley 'partnerships' upside down.   We plan to appeal the Court's ruling while fully litigating our cross claims that HP misled both its partners and customers.
According to the decision, Oracle now must start supporting Itanium servers again, or face the consequences. What those consequences might be in terms of dollar values will likely be a hot topic of debate, especially with HP demanding $4 billion. HP claims that Oracle's decision stripped HP of potential revenue, scaring customers away from the Itanium platform.
The real question here is whether Oracle's announcement hastened the demise of Itanium. Itanium-based servers, as well as other RISC/Unix-based servers, have long been on a slow decline as x86 servers have become the standard. HP's Itanium servers are under its Business Critical Systems unit. In its federal Securities and Exchange Commission (SEC) filings, HP breaks out its Business Critical Systems revenue. The decline has been trending down for some time now, and it doesn't look like it's any steeper of a drop after Oracle made its announcement in March 2011 that it would stop support of Itanium.