---
May 4, 2007 9:05 AM
On this fine spring Friday I thought I'd point to a few things going on around the Oracle blogosphere.
First, an update on OTN's blogging cred. Justin Kestelyn posts an update saying he's glad he complained, as he's gotten a lot of good feedback and advice from other bloggers. Vincent McBurney posted a very thorough analysis on his blog comparing OTN traffic stats to those of the ITToolbox blogs and some other networks. More thoughts from Doug Burns and Brian Duff, who writes that he agrees with Robert Scoble's ideas for building a stronger blogging community.
As a poet and dabbler in other modes of creative writing outside of my Oracle-related life, I was delighted to see a post called "Working under constraints" on Andrew Clarke's blog. He had answered a question on a PL/SQL forum in which the user asked how to do something without triggers, when triggers were clearly the easiest option. Why the constraint, he wondered? Was it simply an arbitrary way to "drive creativity"? He compared this to the Oulipo school of writing, the most famous example of which is the lipogram A Void, which is written entirely without the use of the letter "e." Our forums also receive questions like this, such as "LEFT OUTER JOIN without using LEFT OUTER JOIN." Our SQL expert Rudy Limeback responded, but added "I have difficulty imagining the circumstances which would lead to this requirement."
And finally, some tip series you might find useful: For you JOINs lovers out there, Eddie Awad offers an Oracle joins series, the most recent installment of which covers anti-joins and semi-joins. And Chris Foot provides his "10 things I like about 10g" series (parts 1, 2 and 3), which reviews some of the nice features in Oracle 10g that might otherwise be overlooked.
Have a good weekend,
Elisa
May 1, 2007 10:45 AM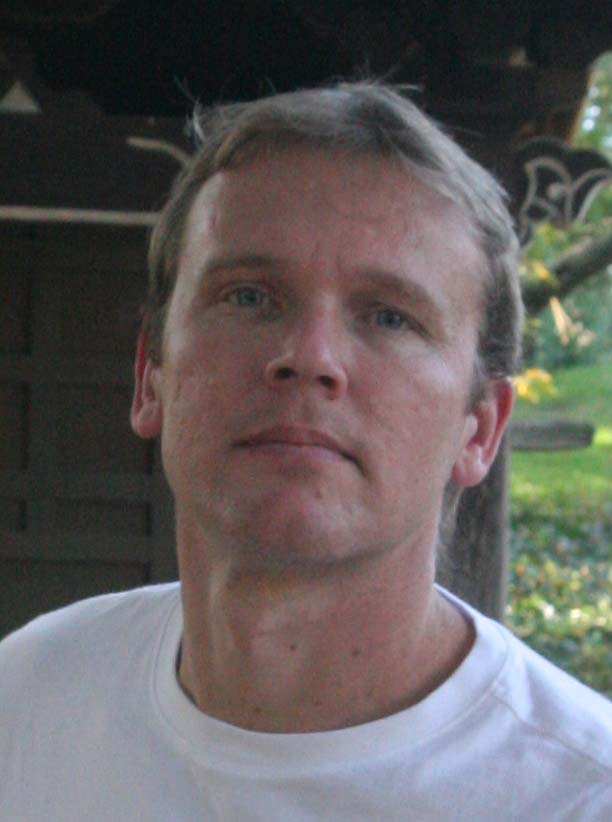 Profile: Barney Beal
Like peanut butter and chocolate, the City by the Bay and Oracle's massive (and getting bigger every minute) user conference seem to be two great things that go great together, but it may not stay that way.
According to a report in the San Francisco Business Times, (subscription only except for the top three paragraphs) Oracle was close to moving OpenWorld to another city before a  mayoral delegation stepped in to offer improved terms. The show will stay in San Francisco through 2008. However, there are no promises past then and the show may in fact move.
Those who have been to the event know just how big it's gotten in recent years, particularly since Oracle began its acquisition spree. How big an impact does it make? According to the story, the show brings in $60 million to the city economy and $10 million in tax revenue. All those brownies, bottled waters and laptop bags add up apparently.
— Barney
---
May 1, 2007 5:22 AM
Oracle has taken over the intellectual property assets of AppForge, a mobile application development company formerly based in Atlanta.
About two weeks ago the AppForge Web site started redirecting to Oracle's Web site, and rumors of acquisition started proliferating across the blogosphere. Oracle has now — more or less — confirmed those rumors. The company says it hasn't purchased the whole company, just its intellectual property.
In a statement posted on Oracle's Web site, the database and business applications giant said AppForge's technology will help it to create "mini-applications" for mobile devices including Palm, Symbian and Blackberry. The company says its goal is to better serve the needs of mobile workforces such as sales teams and field service engineers.
Oracle has also hired several former AppForge employees, but says it has no plans to support former AppForge customers going forward.
Additionally, Oracle has posted answers to frequently asked questions (FAQs) about the AppForge deal, but according to Andrew Clarke, a software consultant and blogger, the FAQs are lacking in one key area.
According to Clarke: "There is a set of FAQs for AppForge's customers, which doesn't actually answer the most frequently asked question of all, i.e. 'what the flip do I do with my AppForge licenses now?'"
— Mark Brunelli, News Editor
---
April 30, 2007 10:46 AM
Justin Kestelyn, the editor-in-chief of Oracle Technology Network (OTN), is perplexed — he wants to know why Oracle gets no blogging respect. Kestelyn recently complained on his blog that despite having a large blogging community, Oracle has very little street cred in the blogosphere.
At a recent Web 2.0 conference in San Francisco, "even SAP" was mentioned as having a foothold in social media. Oracle, on the other hand, has a "complete lack of mindshare in this area," he wrote. Oracle often gets credit for embracing new technologies early (like Linux in the past, and podcasting more recently) — why, he wonders, not in this realm? Maybe because readers assume that Oracle employees' blogs must be clogged with marketing hype or somehow directed or controlled from above?
Blogger Robert Scoble suggests that it has to do with a lack of actual community building: "I can't remember when they did what JD did — link out to people and join the conversation. I can't remember getting an invite to any Oracle blogging event." A commenter on that post and one blogger at IT-eye wonder if Oracle's general lack of respect in this community is a function of its Unbreakable Linux offering. (Offend Linux fans and offend the geek community at large?)
I myself check in on the Oracle blogs every week; it's another source of information adding to a fuller picture of what's going on in the Oracle world, blogwise and otherwise. But I admit that I sometimes take what I read there with a grain of salt, and the commentary often comes off as a little, well, defensive.
-Elisa
---
April 25, 2007 9:07 AM
Sure, you've had SOA (service-oriented architecture) explained to you a hundred times. And you always think you understand it . . . for about five minutes. Then it starts to get fuzzy again. (At least, this is how I felt for a long time.)
If you're in the same boat, read yesterday's entry on Peeyush Tugnawat's blog. Tugnawat is a principal consultant with Oracle specializing in SOA and enterprise integration technologies. In this post he provides some "common sense" answers to the most frequently asked questions he encounters about SOA. These questions include:
I have heard about it so much, but what exactly is SOA?
What is a service?
What is different about the service-oriented approach for enterprise integration?
Tugnawat explains the concept of "service" in a non-technical way. He writes:
Service means the performance of any duties or work for another. Service is provided by a service provider and consumed by the service consumer. Simple!

Think about it. We all use and provide services almost everyday in our day-to-day life. Following are some examples of well-known services:

Service Provider: Government
Services Provided: Education Services, Infrastructure Services, Police and Fire Services, Postal Services, and other regulatory services
He goes on to use the example of flight service to illustrate the terms service extraction, loose coupling and service orchestration. Click here to read the rest of his explanation.
-Elisa
---
April 24, 2007 10:50 AM
Nadia Bendjedou, director of product strategy at Oracle, gave a presentation at last week's Collaborate '07 conference that listed 10 things you can do to get ready for Fusion applications as an E-Business Suite customer.
"We have announced lifetime support. That's not just marketing," Bendjedou said. "No one is going to push you to move to Fusion until you're ready." However, she said, many customers are asking what they can do now to prepare for the Fusion platform when it arrives.
Here are Nadia's 10 tips:
Rethink your customization strategy: Take inventory and engineer for the future.
Consider master data management (MDM): Cleanse and consolidate your critical data early. Oracle's Customer Data Hub technology is going to MDM.
Move to SOA-based integration: Bendjedou called this step the "core" of the presentation. The next generation of Oracle applications, she said, will be based on these standards for greater agility.
Extend your business intelligence portfolio: Oracle Daily Business Intelligence (DBI) is Oracle's embedded BI product for E-Business Suite.
Adapt enterprise reporting and publishing: Bendjedou called XML Publisher a "no-brainer" choice for "high-fidelity" reports.
Secure your global enterprise: Your security strategy should include centralizing access control, ensuring data privacy and enabling compliance.
Consider grid computing: Grid computing offers resource pooling and sharing, low-cost modular hardware, incremental scaling, self-monitoring and –managing, security and high availability.
Centralize lifecycle management: Consider the Applications Management Pack for E-Business Suite. Use Enterprise Manager Grid Control.
Upgrade to R12: The latest E-Business Suite release offers a superior ownership experience, the greatest business insight and adaptive business processes, according to Bendjedou.
Prepare a Fusion project plan: "Get familiar as soon as you can with the Fusion technology," Bendjedou said. She encouraged the audience not only to evaluate strategic business and IT drivers early, but to try out some "get-your-feet-wet projects."
Click here to find out how you can prepare for Fusion if you're a PeopleSoft customer.
-Elisa
---
April 19, 2007 1:44 PM
OK, so maybe the headline is a tad misleading. I don't actually have "20 must have PL/SQL developer tips" to list here.  But I can tell you where you'll soon be able get them — thanks to my visit to the Collaborate '07 Oracle users' conference at the Mandalay Bay in sunny Las Vegas.
During the conference I stopped by a session entitled "The PL/SQL Challenge: 20 Key Tips Everyone Must Know," and I must say I was really impressed with the featured speaker, Joseph C. Trezzo, the president and chief operating officer of TUSC and the author of Oracle PL/SQL Tips & Techniques. Not only was he a good speaker, but he was clearly way smarter than me.
Trezzo said he's labored for the last five years to come up with a definitive list of the top PL/SQL developer tips. He said he put the list together because there's been so much PL/SQL change over the years that it's tough to know what's useful anymore and what isn't. The list he compiled is made up of "the best" tips and scripts that work with both older and newer PL/SQL versions.
So my tip to you is this: Keep an eye on the white paper section of the TUSC Web site, where Trezzo says he'll be posting the tips soon.
Here on SearchOracle.com, we've also got a great deal of useful content around PL/SQL development. Here's a rundown of some popular articles and podcasts we've published on the topic:
Enjoy!
— Mark Brunelli, News Editor
---
April 17, 2007 9:25 PM
In a session this afternoon titled "Three trends in the Oracle world," Rich Niemiec, funnyman and CEO of Oracle consulting firm TUSC, outlined what he saw as three major trends in general product direction for Oracle. For those of you who missed the session or couldn't make it to Collaborate '07 this year, here's where Rich sees Oracle (and companies that use Oracle) going in the future:
Grid computing and consolidation: Niemiec reminded us that RAC is embedded in the word "Oracle." Oracle Real Application Clusters (RAC) technology is being adopted widely because it's scalable and highly available.
A shift toward Linux: Linux is Oracle's fastest-growing platform. Why does Linux help RAC/grid? Because "Larry says so," according to Niemiec. Larry Ellison sets trends and other companies follow.
A shift to a mixed-resource model: Niemiec claimed that the trend in the '90s toward offshoring is lessening, and enterprises will begin to move to an IT structure that combines in-house departments, outsourcing and offshoring depending on size and other factors.
-Elisa
---
April 17, 2007 4:03 PM
My, how Collaborate has grown! In only its second official year, the three user group combined conference is already up to 7,000 attendees from 50 countries. Let's just hope that it doesn't get as big as OpenWorld — although if Oracle keeps acquiring companies at its current pace, who knows?
The whole SearchOracle.com team is at the show, in America's mecca of excess, Las Vegas.  Here are some random observations…
The best session title: "What if Kramer was your DBA and Seinfeld tuned your database" by Rich Niemiec, former head of the IOUG and co-founder of the consultancy TUSC.
The biggest laugh of the day was also in Rich's session. I don't recall the actual joke, but the punch line was "… and they never even use WHERE clauses!" Needless to say, there are plenty of Oracle geeks at this show. 
Overheard in the hotel: "Just look into Carrot Top's eyes. There's just something wrong there. He's evil."
Did you know that there are a whopping 400,000 Oracle Forms developers worldwide? That's a heck of a lot of competition for job-seekers.  Chair of the Dallas Oracle Users Group — and stylish Frenchman — Emmanuel Delpierre offered his advice on Monday about how to market your "personal brand" to stand out from this crowd.
One reason cited for the growth of Collaborate this year was the value that Oracle leadership increasingly places on it. For example, Oracle President Charles Phillips spoke Monday night and used the occasion to officially debut the new Application Integration Architecture (aka "Project X"). Of course, the free cocktails in the casino might be another reason for the show's growth.
Stay tuned for more coverage of the show, including a podcast with author Mike Ault. In the meantime, here is a selection of other bloggers that are commenting on their Collaborate experience:
If you're blogging from Vegas, let me know and we'll put up a link. 
Cheers, Tim
---
April 17, 2007 2:37 PM
This morning at 8:30 was the second of the two keynote speeches at this year's Collaborate conference in Las Vegas. (The first keynote was delivered on Monday by Oracle president Charles Phillips.) A little surprisingly, today's session was led not by anyone from Oracle but by Mark Shearer from IBM. After brief introductions from the mayor of Las Vegas, Oscar B. Goodman, and the directors of events and conferences from the IOUG, OAUG and Quest, Shearer, the general manager of the System i server line at IBM, stepped onto the stage.
Tim, Mark and I wondered if Oracle and IBM would be making some sort of announcement at the conference. This didn't seem to be the case; the main purpose of the speech was to broadly explain the nature of the ongoing relationship between Oracle and IBM and to demonstrate its success through a couple of case studies.
Shearer opened up by noting that user group meetings like Collaborate are "one of the greatest catalysts for innovation" in the industry. He then outlined his primary points, which included a focus on solutions for small and midsized businesses. In reference to the Applications Unlimited program, Shearer said, "You were excited 12 months ago, but you said, 'The proof is in the pudding,'" and went on to claim that the program was proving successful with thousands of clients.
The presentation included two videos which summarized how Oracle and IBM had worked together on implementations. The first video centered on U.K.-based NHS, the largest employer in Europe. (The IBM-Oracle partnership "really does span the globe," Shearer said.) The video outlined how NHS successfully overhauled its enormous human resources system with Oracle software on IBM hardware. The second video focused on how SNC Lavalin Profac, the largest Canadian outsourced services provider, moved its JD Edwards applications from Intel to the i Series platform, enabling greater scalability and reliability.
Shearer also emphasized Oracle and IBM's concentration on providing products and services for specific industries, including banking, life sciences and pharmaceuticals, and on hosting/outsourcing.
-Elisa
---