---
July 30, 2008 8:23 AM
Conspiracy; espionage; "Project Blue;" massive illegal downloading; corporate theft on a grand scale.
These are just a few of the many words Oracle has used to describe SAP's alleged illegal activity with its third-party support subsidiary, TomorrowNow.
What are Oracle's latest accusations, and how has SAP responded?
In a court filing amended for a second time Monday, Oracle is now claiming that SAP was aware of and covered up TomorrowNow's illegal activity — an operation, which Oracle says SAP called "Project Blue." According to Oracle,  SAP "unlawfully accessed, copied and wrongfully used Oracle's enterprise software applications and [specifically] Software and Support Materials."
This comes right after SAP closed the books on its troublesome TomorrowNow chapter last week by cutting ties with the company and sending TomorrowNow customers back to Oracle or cheaper third-party supports.
Although SAP denied that the lawsuit was connected with its decision to close TomorrowNow, in this article attorney Hillard M. Sterling says differently:
"This is SAP's way to rid itself of a troubled subsidiary, as well as a problematic lawsuit… Clearly there was impropriety. SAP's only hope is to settle the lawsuit quickly and avoid becoming connected with the allegations."
Now it seems to be too late. In this second-amended complaint, Oracle takes the TomorrowNow suit right to SAP's door. The 70-page document(pdf) alleges that over three years ago, SAP executive board members received a "business case" presentation for the purchase of TomorrowNow, in which it was "made clear that TomorrowNow did not operate legally." The SAP executives allegedly ignored these warnings.
Here are some other accusations and points made by Oracle against SAP in the latest court filing:
– "For years, SAP AG profited from SAP TN's illegal business model, without breathing a word about it to Oracle, SAP AG's existing and prospective customers, or the investing public."
  -"… SAP has spent years systematically taking unauthorized support materials from Oracle's systems, most recently using a dedicated bank of twenty servers in a "download center" and a customized software tool called "Titan."
– "In many instances, including the ones described above, SAP TN employees used the log-in IDs of multiple customers, combined with phony user log-in information, to gain access to Oracle's system under false pretexts."
-"SAP appears to have downloaded virtually every file, in every library that it could find."
-"The downloads are just a piece of a larger scheme. For years, dating atleast to 2003, SAP TN created thousands of copies of Oracle's actual software applications."
These are clearly some heavy allegations, but SAP has remained fairly quiet the second time around. After the first-amended complaint by Oracle last July, SAP released this statement, in which they acknowledged inappropriate downloads at TomorrowNow but denied that they had access to these materials. 
SAP issued the following response Monday: "This amended complaint [by Oracle] repeats many of the themes and allegations in Oracle's amended complaint filed in 2007. SAP will respond to this amended complaint in Court [on September 11, 2008]."
Are you surprised by these allegations? Do you think SAP's closure of TomorrowNow was a hint in their alleged involvement? Do you have any predictions as to how this will be resolved?
July 16, 2008 1:53 PM
Ever since the Oracle-BEA deal was given the green light by the federal government in February, we've all been asking the same questions:
How will Oracle combine the two company's middleware offerings? Will BEA customers be forced to migrate to the new products? How will this change Oracle's SOA and application server strategies?
This month, we've finally gotten some answers, along with some positive feedback. The Wall Street Journal summed it up by saying that after Oracle's July 1 webcast, which revealed the company's BEA plans, one thing is certainly clear: "Oracle is getting a knack for handling acquisitions."
So, how is Oracle handling this one? Here are some recent highlights:
It all looks great on paper. But is everyone (including BEA customers) really satisfied?
According to a recent survey conducted by SearchSOA.com (before the July 1 webcast), many BEA users are uneasy about the BEA acquisition and the future of BEA products. Out of those polled, 52% reported a somewhat or very negative view of the acquisition, and 32% voted neutral. The survey also indicated a lack of confidence in Oracle, current satisfaction with BEA products and an unwillingness to migrate over to the new offerings.
A follow-up with poll respondents reiterated these opinions. One senior software developer had this to say:
"It's very difficult for BEA users to migrate their existing applications running on BEA products, but they can be convinced."
What do you think of the recent developments from the acquisition? Is it just a matter of time before everyone feels comfortable with the new products? What other extra steps can Oracle take to make sure BEA customers are kept informed and involved? What can Oracle's other acquisitions teach us about what will happen with BEA?
---
July 11, 2008 9:21 AM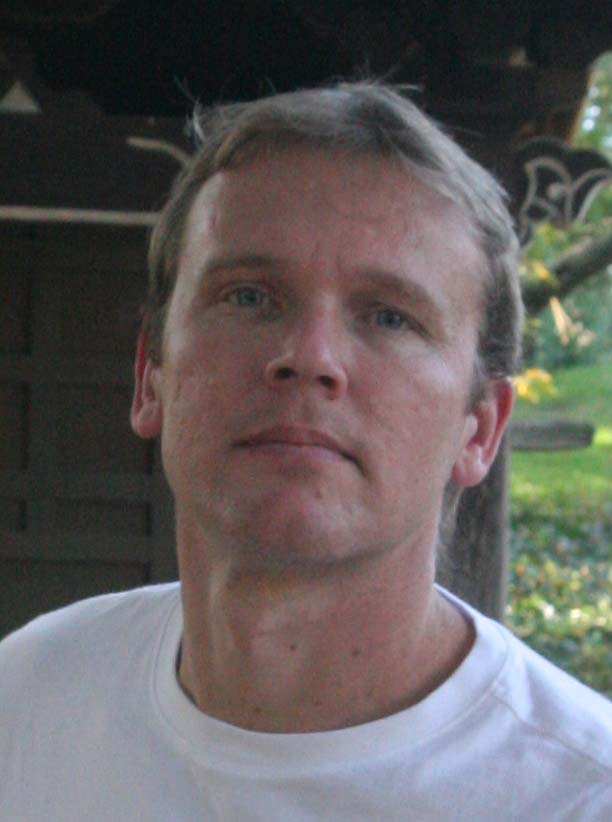 Profile: Barney Beal
That screaming you heard today? That was the sound of hundreds of IT professionals reacting to the Apple App Store created today for the new iPhone. A 3G version of the phone is being released this week and enterprise software vendors are beginning to take notice, giving credibility to the iPhone in the enterprise, yet another mobile device IT will have to support.
That certainly holds true for Oracle shops. Oracle today began offering a free download on the App Store, Apple's directory of applications for the new iPhone and iPod touch. Oracle will offer "business indicators" from Oracle Business Intelligence Enterprise Edition Plus and Business Intelligence Applications, Fusion Edition.
Anyone with access to the application can be granted access on the iPhone; the authentication and security work the same, according to Lenley Hensarling, group vice president of application development.
Oracle will be creating more CRM-focused applications in the future by is not releasing a road map.
While the Blackberry still rules the enterprise, and Salesforce.com and Oracle appear to be among just a handful of enterprise application vendors offering products on the App Store, the iPhone does appear to be gaining ground — if only within Oracle itself.
Hensarling himself is an iPhone user and plans to get the latest device.
"I was a reluctant believer," he said. "For four months after the first one came out I didn't buy one. I just watched people on my staff, my peers to start to show up with them and the feedback was it was a lot easier and it works great with standards based email."
If users are snapping up the popular phone and Oracle is creating its own applications for it, chances are your IT department is going to need to start supporting it, if it doesn't already.
Are you ready? Maybe you can keep the iPhone out of your company but for how long?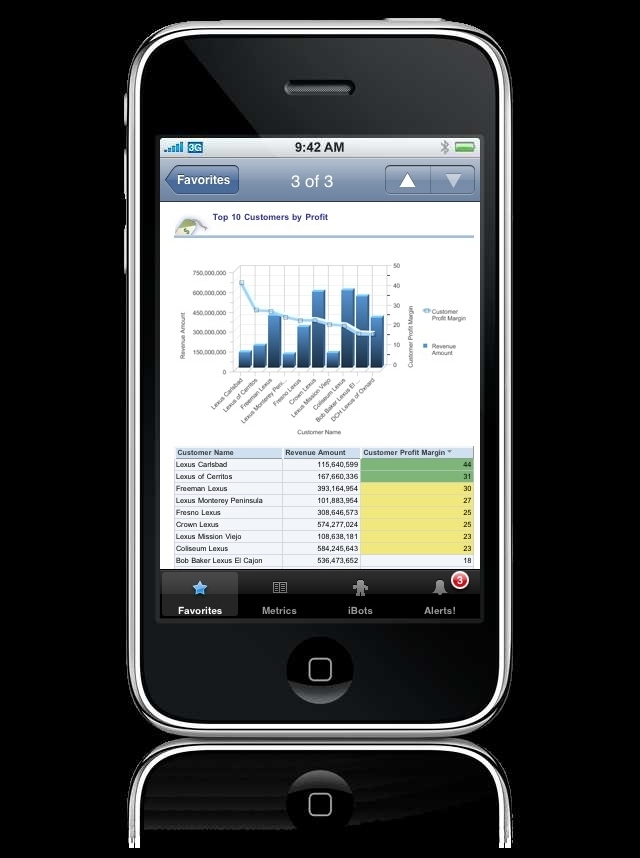 ---
July 8, 2008 9:53 PM
The Sept. 21 kickoff of Oracle OpenWorld 2008 is rapidly approaching, and many bloggers are asking the same question:
To go or not to go?
Some people are not too happy, claiming Oracle is suggesting- -or at least making it easier- -to do the latter.
Last year, Oracle opened up its conference to bloggers for the first time– -it was a move that may have been well-intentioned, but the end result was steeped in controversy.
People were upset that Oracle sent out invitations to bloggers but would not pick up their travel expenses. What may have been more upsetting, however, was Oracle's reasoning: "This will keep [the bloggers] impartial."
Can bloggers be so easily be "bought?" Does Oracle favor bloggers with a pro-Oracle bias?
The decision caused an outcry in the blogosphere. ZDNet's Dennis Howlett, for example, accused Oracle of having double standards, and also disapproved of what he said was an unwillingness to give bloggers access to Oracle executives.  Others compared Oracle to SAP, a company that reportedly often pays for bloggers- -even the most critical ones- – to attend its events.  
There is nothing, however, indicating that Oracle pays the OpenWorld travel expenses for any other members of the media, other than accredited press from overseas (this may explain some of Howlett's frustration- -he is located in Spain). So, maybe the real questions here aren't about Oracle's expense-paying policies, but rather how they view the role of bloggers.
So… how do bloggers differ from the rest of the accredited press?
When the OpenWorld blogger program was recently renewed for this year's conference, only a couple of differences were announced. The first difference is that there is now a blogger credential; bloggers no longer register as Press. No, this isn't a very significant change – – but, if Oracle is going to officially lump bloggers into their own category, how should "bloggers" be defined? How do you think Oracle envisions these differences?  What if you're a member of the press but have a blog as well? (think SearchOracle.com, for example).
The second difference in this year's program is that "there will be a more cohesive program assembled for bloggers." This, in my opinion, is what matters the most – – that Oracle (especially as they begin to outline their Web 2.0 plans) is willing to continue to invest in bloggers and give them new opportunities. As Jake from Oracle AppsLab, one of the pioneers of the blogger program, said last year: "This is new territory for a lot of us, and personally, I'd like to hear a lot more opinions and suggestions before I support one path or another."
I've asked many tough questions, and it seems like people have yet to agree on solutions. So, if we are yet to have all the answers to this relatively new blogging phenomenon, why should Oracle be expected to? Despite the controversy (Howlett thinks there are a lot of negatives this year as well), does Oracle at least have the right idea with the OpenWorld blogger program? What do you think?
---
July 2, 2008 7:30 AM
It's no secret that Larry Ellison is in his business for the money. Therefore, his reason for laying low in the on-demand software industry — he says software-as-a service (SaaS) isn't profitable enough — should come as no surprise.
It may also be easy to question Ellison's reasoning given the way it's been embraced by so many in the IT business, including Oracle rival SAP.
SAP, which had a change of heart about SaaS last year (CEO Henning Kagermann called it "game changing" and "the better model"), hopes to have 1,000 subscribers to Business ByDesign, its SaaS-based ERP suite for SMBs by the end of 2008.
Ellison, on the other hand, seems to have dismissed SaaS, at least for the time being. In this recent Information Age article, he points to the low profits of on-demand CRM provider Salesforce.com.
"The entire on-demand industry has to get better at making money in selling on-demand software," he says.
This isn't the first time Ellison's rejected the idea of SaaS, a model that requires less licensing and consulting fees than traditional software. In September, Ellison compared Oracle's SaaS strategy (focusing on adding value to the large companies it already serves) with SAP's (going after smaller companies with new products like Business ByDesign).
As ZDNet blogger Larry Dignan puts it:
"Here's Ellison's strategy: Let SAP figure SaaS out and crow if the rival fails. If SAP is successful–it probably will be over time–Ellison buys NetSuite [the SaaS ERP provider that Ellison owns a majority stake in] from himself."
But does Ellison have the right idea?
Some people seem to think so. In his recent blog post, "Does Larry Ellison have the best SaaS strategy?", Dingan credits Ellison for taking a step back in such a difficult, slow-growing market.
Others, however, have higher hopes for SaaS. Blogger Phil Wainewright has criticized what he calls "Oracle's misconceived SaaS strategy," and at the start of this year, Wainewright gave his "Eight reasons SaaS will surge in 2008." Among these include a wider move to Internet-based services, the emergence of virtualization technology and a slowing economy that will make lower-cost options more appealing for customers.
So, maybe signs are pointing to this being a big year for SaaS. But if it is, how soon will Ellison pounce? Do you think it would be worth it for Ellison to take his customers–rather than his profits–into consideration sooner rather than later? And what does it all mean for NetSuite and Oracle's existing SaaS-based application Oracle CRM OnDemand, a vestige of Siebel's foray into the business? Could you benefit from a wider Oracle SaaS offering, or is Ellison right in his strategy?
---
June 24, 2008 10:49 PM
Earlier this month, after Oracle announced its acquisition of insurance software maker Admin Server, I asked this question:
Is this Oracle's big break into the insurance market?
At that point, it may have been hard to say. But this week, after Oracle made yet another acquisition announcement, many are saying it's likely that the software giant is ready to dominate the insurance market.
Oracle will acquire Skywire Software, an insurance software provider and maker of applications for insurance policy life cycle management, in a deal that's expected to close in the second half of 2008.
Matthew Josefowicz, director of Novarica's insurance practice, was quoted in this Insurance and Technology article as saying:
"If the acquisition of AdminServer was Oracle's planting the flag on the shore of the insurer software business, the subsequent acquisition of Skywire Software is a declaration of Manifest Destiny."
In Oracle's official press release, President Charles Phillips clearly suggests that the Skyware acquisition will not be the last of Oracle's steps into the insurance software industry:
"Insurance is a strategic industry for Oracle with growth focused on integrated packaged applications," he said. "Adding Skywire Software to our growing portfolio of insurance software products further accelerates our investment in and commitment to providing the most modern and complete software solutions for this industry."
Now the next questions: Will other vendors follow Oracle's lead with acquisitions? Will Oracle have to fight with Microsoft, IBM or SAP for the top spot in the insurance software industry?
Let's take a look at these vendors' current insurance offerings:
Microsoft: Microsoft's latest insurance software addition is just one of many that use Microsoft's own .NET Framework.  In this article, Celent analyst Donald Light says that he thinks Microsoft will continue to "stick to its guns to not buy outside software vendors."
IBM: IBM continues to develop its own insurance solutions, such as these new SOA-powered applications. Light says that he thinks IBM will continue its partner-based (rather than acquisition-based) approach.
SAP: Light seems to think that SAP could go either way – – decide to stick with its "homegrown products" or make insurance software vendor acquisitions. SAP's SOA-based insurance products have been gaining popularity recently in the industry.
So, while it seems like Oracle is the only one making the big acquisitions (anyone surprised?) at the moment in the insurance software industry, only time will tell if others will follow suit. What do you think?
---
June 18, 2008 8:38 AM
Oracle's 11g database has received some less-than-stellar press recently — The Pythian Group accused Oracle of releasing misleading adoption rates, and some Eye on Oracle readers don't see many compelling reasons to upgrade.
The new database does, however, have plenty of new tools. And while they may be costly and time-consuming at first, many users are finding these features very valuable.
So, you ask…what are they?
In no particular order, here is my list of the top five features in 11g that make your upgrade worthwhile, along with some resources to help get you started.
1. Database Replay Tool: This tool provides users with a new way to test database changes and "works like a DVR inside the database," according to Oracle Corp. in its step-by-step instructions. Before making a change (such as debugging, applying a patch or switching platforms), a user can use Database Replay to capture a database workload and replay it in a test system. Oracle ACE Lutz Hartmann calls it an 11g highlight, and Tim from ORACLE-BASE also provides a thorough explanation on how to use it.
2. SQL Performance Analyzer: This new feature shows the user how a database change, such as an upgrade, would affect SQL performance and allows one to compare different results. Check out SearchOracle.com's chapter download from the book "Oracle Database 11g SQL" to learn about the optimizer in more detail. Also, you can find some more examples in Tyler Muth's blog and Oracle's Database Performance Tuning Guide.
3. Real Application Testing: Real Application testing is the product that combines the Database Replay Tool and SQL Performance Analyzer.  The best part of this feature is the ability to detect potential problems with database changes, and see how these changes will affect performance, before actually putting them into production. Read Oracle's description of Real Application Testing and SearchOracle.com's conversation with Oracle executives about the product.
4. Data Recovery Advisor: This is one of the new backup and recovery features of 11g. The Data Recovery Advisor automatically diagnoses a problem (such as a physical corruption or datafile inconsistency) and gives repair advice, which the DBA can then choose whether or not to execute. Both Oracle and DBA Ben Prusinski give thorough descriptions of this and other 11g backup and recovery tools.
5.  Oracle Data Guard: This tool protects Oracle data by creating and maintaining standby databases that are synchronized with the original production database. If the production database goes down, the standby database can prevent data loss by taking over its role. Data Guard is not a new feature but is certainly enhanced in 11g. This includes failover enhancements, an Active Data Guard option, enhanced security and more — all of which can be read about here.
What are your favorite tools? If you've upgraded, what have your experience been like with these tools? If you haven't upgraded, are these features enough of a reason to do so?
---
June 5, 2008 8:42 AM
What would you think if you said "something not unambiguously positive about Oracle WebCenter" on the official Oracle Wiki, only to have all the negativity in your comment edited out?
This is exactly what happened to Stan Vesterli, who made the criticism part of a (failed) experiment. The Denmark-based Oracle professional wanted to see if the Wiki could actually be a place where pro/con discussions about Oracle tools could take place.
Instead, he was "flamed by an Oracle product manager, and any trace of negativity (was) edited out of one of his pages," Vesterli wrote.
He has not revealed what it was that he actually wrote on the Wiki.
I took a look at the Wiki's Rules of Conduct, and under the "Create appropriate content" subcategory is the statement:
"Do not use the Oracle Wiki as a platform for political or personal views/opinions, personal publishing projects, or shameless self-promotion (get a blog for that)."
Yes, maybe what he posted was somewhat of a "personal opinion," (or was it, if based on a weakness that could be proven?). But doesn't that somewhat defeat the purpose of the Wiki in the first place?
This CMS blogger points out that in the end, Wiki owners have the last say, even if others don't agree with their moderation tactics. As the customer, we have to be aware of their right to keep damaging information away from competitors.
Which prompts the question: What's the point? If Oracle's editing out anything that's "not unambiguously positive," is the Wiki a useful source of information? How much credence do you give it? Is it a Wiki or just more product marketing from Oracle?
---
June 4, 2008 9:24 AM
Oracle has done it again.
No, it hasn't announced another "mystery facility," dodged questions about the success of 11g once more (that we know of) or released another community-based tool for its users.
It's making another acquisition — this time acquiring AdminServer, a provider of insurance policy administration software that will work in conjunction with Oracle's existing insurance-related products. The deal has the potential to make Oracle a direct competitor with companies in the insurance market, including SunGuard and its current applications rival SAP.
"This acquisition is likely to shake up the status quo in the sleepy insurance software segment, and could possibly spark a fresh wave of mergers and acquisitions," Madan Sheina, an analyst at Ovum, wrote in a research note.
Sheina also said that "this is the first time that a leading enterprise software maker has bought a specialist insurance software firm in order to strengthen its position."
According to Information Week, AdminServer's employees will merge with Oracle to form a "global business unit within Oracle focusing on the insurance industry." They will offer software for managing multiple insurance product lines, rather than the commonly used legacy policy administration applications.
Financial details of the deal, which is expected to close by the end of the month, have not been disclosed. But Oracle did release this document, which explains everything from business rationale to product strategy to customer and partner benefits.
Although it's been overshadowed by larger deals such as the BEA purchase, most seem to think this is a strategic and well thought-out acquisition.  What do you think? Does this have the ability to put Oracle as a frontrunner in the insurance market?
---
May 21, 2008 9:35 AM
Vauhini Vara asked a tough question in yesterday's Wall Street Journal Business Technology blog: What's in Oracle's mystery "facility" in Utah? 
The mystery facility in question is a new "Global Information Technology facility" that Oracle recently announced it would be building in West Jordan, Utah. The 200,000 square foot building is expected to have about 100 employees, whose wages will be well above the Salt Lake County average.
So that they could "do a favor for prospective job applicants looking for more information," the WSJ attempted to inquire about the specifics of the facility. More specifically, they asked, what exactly is it?
While almost all signs point to the facility being a data center–including being cited as such in numerous other articles— the Oracle spokeswoman in question declined to confirm this, Vara says.
Of course, this now leaves the answer up to the imagination, as seen by the extraterrestrial staring down those who read the WSJ blog entry. Here is one reader response when asked for speculation about what is planned for this "facility:"
"It could be the world's largest testing tank for an America's Cup yacht, crewed by a select group of sister-wives; the real secret is the use of extraterrestrial technology to be able to harness the solar wind as an aid to propulsion."
That's a good guess–but can you come up with anything better?
---