---
September 23, 2008 9:13 PM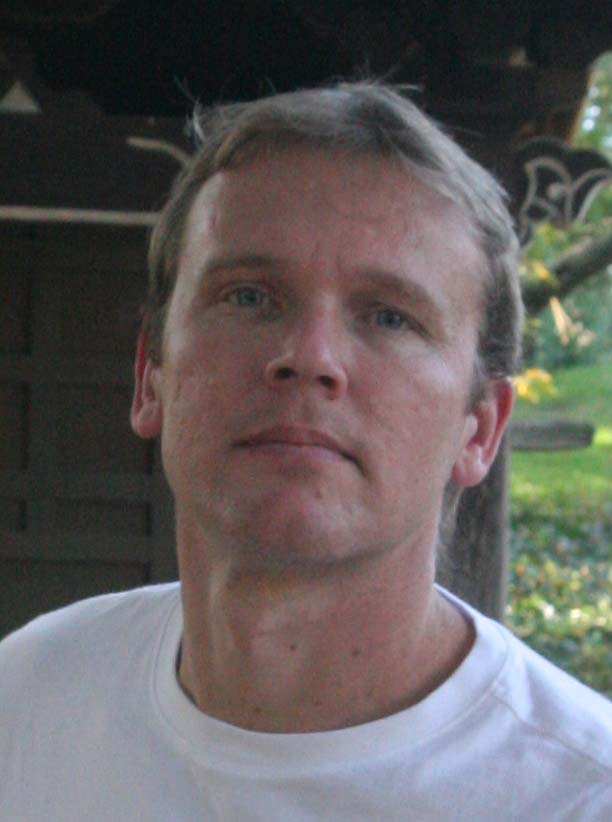 Profile: Barney Beal
Last summer we brought you some favorite 11g features of Oracle DBAs from around the Web. Here at Oracle OpenWorld, Andy Mendelsohn, Oracle's senior vice president of server technologies, didn't have much new to announce around Oracle databases.
Oracle's been mum on any word of 11g release 2. It is recruiting beta testers here and is releasing 11.1.07, its first enhancement to 11g, however. Of course, this all may be moot tomorrow when Larry Ellison finally reveals the "game changing" database innovation that Oracle has kept close to the vest for months.
But with nothing else to talk about yesterday during his own keynote session, Mendelsohn took the chance to look back and detail some of the top feature he thinks are convincing customers to move to 11g. By the way, Oracle insists that adoption of the new database continues across the globe, including Novartis, Eli Lilly and Intermap Technologies (look for a podcast with Intermap next week on SearchOracle.com)
Performance
"This is one of the things that's easiest to adopt," Mendelsohn said. "You install the release you run your applications and it runs faster."
According to Oracle, 85% of performance metrics are better on 11g than 10g.
Partitioning
It's been around since 8.0 but this will be very compelling for people with large databases, he said.
"Optimizer can figure out which partition tables to scan and avoid multi terabytes of data and just get the few gigabytes you need," he said.
Compression
"This one is going to be incredibly popular with customers as they move to 11g," Mendelsohn said.
The new compression algorithm can handle E-Business Suite, PeopleSoft and SAP workloads.
"We believe you can almost turn on compression on all your large applications," he said. "At query time, performance is actually better because we're using a deduplication algorithm not a compression algorithm that's CPU intensive."
Cube organized materialized views
Plan to speed up your BI tools, according to Oracle.
"The cool thing about these OLAP cube materialized views is you can create an OLAP cube for appropriate star schema and dimensions and make those queries run really fast," Mendelsohn said.
Active data guard
An effective technology for dealing with disaster recovery, active data guard creates a duplicate copy of your database at your site or a remote site.
"The one issue people have is you can't do a lot with your standby database," Mendelsohn said. "It lets you offload workloads from the database so you improve the performance of the primary and reduce hardware requirements of the primary and make use of all servers you have on your standby."
Manageability
11g is now more self tuning and self managing, according to Mendelsohn.
SQL tuning is now fully automated and takes 26% less time in 31% fewer steps, he said.
Real Application Testing
"The workload capture and replay lets you automate the process of creating a regression test for a production database," Mendelsohn said.
September 23, 2008 3:17 PM
It was the end of a long day – – nearly eight hours since Oracle publicly announced the release of Oracle Beehive – – but users were still eager to find out exactly what makes this new collaboration platform so great.
In a session on Monday that went over its allotted time slot as attendees scrambled to ask their questions, Oracle executives Sayan Chakraborty and Terry Olkin explained how the enterprise collaboration software will improve the way organizations communicate and work together.
What did they give as Beehive's main advantages?
They discussed many – – its single point of management, scalability, open platform and security and compliance features like true delete – – but really emphasized the workspace feature, which they called the "pillar concept of Beehive."
Beehive users have both a personal workspace and a team workspace, on which they manage contacts, tasks, calendar, messages, conferencing, documents, Wikis, and instant messages, all from a single point. The application brings all of these content types together and is supported on numerous applications: CalDAV, imap, webdav, xmpp, applemail, outlook, and the iphone, to name a few.
But is this something that has been done before?
This was the question one session attendee raised, wondering what makes the built-from-scratch Beehive special and different from companies like Microsoft and IBM, who have long been entrenched in collaboration software.
Olkin's answer? Beehive plays on Oracle's unique strengths – – being "integrated and secure." It's not a standalone technology and it leverages the rest of the Oracle ecosystem, he said.
A couple of other Q and A's worth mentioning:
How did Beehive get its name? (one user was curious because of the "stinging" he associated with a beehive). But Olkin had a different take on the word, which he said started out as a project name and stuck since it fit the application perfectly: "Bees are a very collaborative species; very social; communicate with each other through dance; there's the idea that it looks like a lot of chaos but it's really actually organized… and in the end there's something sweet."
Beehive is shipping today…but are all the features included yet? Chakraborty and Olkin answered that everything is available except for web conferencing, which is still in beta and won't be available for a month or two. But beyond that, there is such a long roadmap of features and capabilities that "Beehive the full product will probably never be done."
So, what does the blogosphere think? Ashlee Vance of the New York Times is curious to see how Beehive will be received, especially since analysts at Gartner "chided Oracle in a research note for trying and failing at the 'collaboration' market twice." Roger Smith of Information Week says he takes issue with Gartner's negative assessment of Beehive, and urges companies with compelling security requirements to take a closer look and consider the product.
More importantly, what do you think? Do you plan on purchasing Beehive? Do you think it will live up to its hype?
---
September 23, 2008 12:26 PM
"How many people have a (data) warehouse today?"
Almost all hands shot up when Independent Oracle Users Group (IOUG) president and data warehousing expert Ian Abramson asked this question to a packed room of about 150 people Monday at Oracle OpenWorld.
Chances are, if all OpenWorld attendees had been present, the number of raised hands may have been well into the 30,000's. But since it's impossible to attend all 1,800 OpenWorld sessions, I have some highlights and tips from Abramson's talk, "Oracle 11g database features for your data warehouse needs."
Abramson told the audience that the key to data warehousing is being able to "compete effectively in today's challenging environment."  So, which Oracle tools and features help to do this?
Here are just a few of many :
Partitioning: The partition option has been around since Oracle 8 and is the key enabling function for managing large volumes of data. Partitioning methods include list, range (best for fact-based data), hash (best for more dimensional data) and composite (this has been expanded in 11g and includes range/hash and list/range combinations). Abramson also pointed to recent partitioning improvements that include greater manageability, compression enhancements and the release of the Oracle Warehouse Builder for ETL. 
Virtual Columns: The virtual columns feature is a completely new function with Oracle 11g. These columns are purely virtual and stored as metadata only. Read this tip from SearchOracle.com to learn how virtual columns can improve database manageability, availability and performance.
Information lifecycle management: Far fewer people raised their hands to say they used information lifecycle management (ILM) than said they had a data warehouse. ILM is a series of processes that, as Abramson says, "allows you to invest your storage dollars more effectively." ILM goes far beyond simple database storage automation and allows users to specify different storage policies for different sets of data.
Security: Abramson said it clearly: "You want it, you need it, you better have it." This message should not be taken lightly, especially since the release of "scary" findings from an IOUG security survey. The findings show that about 20 % of people are expecting their database to be hacked into in the next year – – and the majority isn't taking the appropriate measures (encryption, database triggers, etc) to prevent it from happening
I later sat down with Abramson to discuss these survey findings, including the risks that internal sources pose to database security. Abramson also talks about his vision for IOUG, what he hopes members will take away from the conference and the results of another IOUG survey on IT salaries. Stay tuned to SearchOracle OpenWorld coverage for a chance to listen to this podcast – – and catch up on other sessions you may have missed! 
---
September 16, 2008 9:46 PM
How much is your Oracle certification worth?
It's a question that's been asked many times, but for now, we seem to have an answer: Not as much (numerically, at least) as it once was.
As pay for certified SAP skills is seeing significant increases, other IT certifications – – including the Oracle Forms Developer Certified Professional (OCP) – – are seeing large declines in market value. According to the compensation-focused research firm Foote Partners, those with OCP certifications have earned more than 18% less pay in the past 12 months.
Oracle Certified Professionals certainly aren't alone – – IBM, Microsoft and Novell have seen even greater pay decreases – – but what does this mean for the future of Oracle certifications?
There is no easy answer. In fact, there seems to be a lot more questions than answers in the Oracle certification debate, many of which have been raised in Oracle's new Oracle Certification Blog. In Paul Sorensen's two-part post, To Certify or Not to Certify, he asserts that while certification is a great part of building a career, it's just that – – only one part. 
So, while Sorensen doesn't seem to have strong feelings either for or against Oracle certification, it seems that one can make a case for either side. Here are some interesting points from Oracle DBAs and experts that I have come across regarding the value of an Oracle certification:
From a tip by SearchOracle expert Craig Mullins:
-"I do recommend that professional DBAs take the time to study and pass the certification exams. Not because certification will make you a better DBA, but because it will make you more employable."
-"Some things you just have to learn by doing. Now, I am not saying that certification is useless. Indeed, taking the test and focusing on the questions you miss can help to point out areas of weakness upon which you can improve. But does anyone really believe that someone passing a formalized test will be as capable as someone with several years of experience as a DBA?"
From Oracle DBA Howard Fosdick:
-"Whether you decide to certify is a highly personal decision. Every DBA weighs the costs and benefits differently to come to his or her own conclusion. Don't be swayed by what others decide or by propaganda from the booming 'certification industry' — do what's right for you."
From "The power of Oracle certification" by SearchOracle expert Michael Hillenbrand:
-"Those with certifications will usually argue that they are important; those without them will most likely turn up their noses at them."
-"While the OCA seems to be a viable option for the average DBA, those who wish to pursue certification on their own, without company sponsorship, will find it financially next to impossible to earn an OCP (two courses) or OCM (five total courses)."
Do you agree or disagree? Do continued pay decreases change your opinion? If OCP certification is so expensive to begin with, is it still worth the time and effort if you won't be compensated for it at your job?  
---
September 9, 2008 8:37 PM
Lately, Oracle's accusations against SAP – – everything from corporate theft to massive illegal downloading – – have been all the legal buzz in the world of the software giants. 
That is, until now.
The tables seem to have turned, with Oracle finding itself on the opposite side of an accusation. Last week, a federal judge ruled that CEO Larry Ellison allegedly withheld or destroyed important evidence in a previously twice-dismissed shareholder lawsuit against the company. The lawsuit alleges that Ellison and Oracle knowingly made false statements and misled investors about the company's 2001 second-quarter financial results and problems with a software product (the 11i Suite).
What is Ellison accused of destroying?
When the shareholders, Nursing Home Pension Fund, asked for 135 hours of recorded interviews from 2001 and 2002, Ellison failed to include any transcripts from 2001. (The interviews with Ellison were bound for the book Softwar: An Intimate Portrait of Larry Ellison and Oracle.) The recordings were later found to be destroyed. Ellison also apparently didn't keep all of the emails he was instructed to preserve after the original suit was filed.
But the lack of evidence doesn't mean America's fourth-richest man is off the hook. In fact, US District Judge Susan Illston has decided just the opposite:
"It is appropriate to infer that the e-mails and software materials would demonstrate Ellison's knowledge of, among other things, problems with Suite 11i, the effects of the economy on Oracle's business and problems with defendants' forecasting model," she wrote in an order released last week.
As ZDNet's Dennis Howlett points out, Ellison is no stranger to insider dealing troubles. Howlett highlights a case in 2005 in which Ellison agreed to pay $100 million to charity after being accused of engaging in insider trading.
Even so, could this latest blow hurt Oracle's credibility going forward, especially as the company seeks over $1 billion in damages from SAP? And, if Ellison is found guilty, do you think there's any chance his punishment will actually fit the crime?
---
August 29, 2008 1:18 PM
What's the outlook of the Software as a Service (SaaS) business within the next two years?
According to Lawson Software CEO Harry Debes, "the industry will collapse."
Some may find this statement questionable, especially when many of the major software vendors – – even Larry Ellison, who has publicly denounced SaaS as a profitable business – – have made recent investments in on-demand software. Earlier this week, Oracle released a pre-built integration feature between Siebel and CRM On Demand (its SaaS application). Salesforce.com is on track to become a billion dollar company.
This on-premise and on-demand integration will "synchronize customer data between the two applications, giving sales and executive managers a better view into the sales pipeline," according to Oracle.
But others don't see much benefit to these CRM hybrid deployments. Gartner analyst Rob Desisto says, "It's very difficult to keep SaaS and on-premise in sync."
Hybrid deployments aside, the future of SaaS remains the overarching question. In this interview with ZDNet Asia, Debes says: "This 'on demand,' SaaS phenomenon is something I've lived through three times in my career now." And he's quick to point out that this time won't be any different than the others – – SaaS will go nowhere.  
Here are some other highlights from the interview:
For the question, "Won't people avoid the mistakes of "previous" SaaS incarnations?" Debes has a simple answer: "People are stupid."
Lawson Software uses Salesforce.com, a company who, in Debes' opinion, is successful because their product is good, not because it's SaaS.
Debes gives two main reasons the SaaS business model doesn't work: Up-front costs lead to a loss in revenue (when revenue is over a five-year period), and compared to traditional software, there's a much lower chance SaaS will help you retain customers.
What about SAP, who last year created Business ByDesign to support its SaaS efforts? The development has not met with success, but SAP hasn't given up hope on its on-demand offering. The company just announced that later this year, they will release a new CRM suite of products as part of Busines ByDesign.
According to the article, "The new version of the suite will incorporate an innovative approach to CRM and incorporate business intelligence technology from Business Objects."
What do you think? Do you agree with Debes? Or, do you think these vendors' efforts will pay off in the long run?
---
August 26, 2008 8:34 PM
Are you an Oracle user working in K-12 education? Do you have a growing interest in archiving and purging data? Do you want to connect with other Oracle database and system administrators?
Then the Oracle Applications User Group (OAUG) has a place for you. The OAUG offers over 75 Special Interest Groups (SIGs), each of which allows members to connect with others who work in their industry or with a specific application; for example, discrete manufacturing, Hyperion or Internal Control and Security.
The OAUG unveiled another SIG yesterday, and will offer interested members a chance to learn about this new group at Oracle OpenWorld.
The group, CRM Connect, "was formed to accommodate users of all Oracle-owned customer relationship management (CRM) applications and to facilitate communication between the CRM users community and Oracle," according to the OAUG press release.
The group will serve users of the entire Oracle CRM community, which includes PeopleSoft Enterprise, Siebel CRM and Oracle E-Business Suite. The CRM community was created almost one year ago exactly.
A couple of weeks ago, the news surfaced that PeopleSoft Enterprise and Oracle E-Business suite had been left off Gartner's Magic Quadrant for Sales Force Automation. While sales of these applications may be on the decline, CRM Connect will give users — whether or not they're considering a switch — a chance to stay in touch and voice their concerns. According to OAUG, not only do these groups allow you to talk with your peers, but they present "opportunities for dialogue with Oracle associates about issues such as product development, quality and support."
As you're planning your OpenWorld schedule, consider blocking off some time to learn more about this SIG. The CRM Connect meeting will be held in two parts: Sunday, Sept. 21, at 11 a.m. to 12 p.m. and 1 p.m. to 2 p.m. in room 3001 at the Moscone Center.
Do you find groups like these useful? Have you ever (or do you currently) belong to any Oracle-related special interest groups? What have your experiences been?
---
August 19, 2008 8:05 PM
Oracle OpenWorld is less than five weeks away. You've already registered, made your travel plans and prepared your presentations. But what else can you do between now and the start of the world's largest annual Oracle conference? 
It may be a good idea to do what many of our fellow bloggers have done — start making up a schedule. With more than 1,500 sessions to choose from over the course of five days, you should probably have a plan of attack before you arrive.
Doug at oracledoug.com's five-day plan (which he, like many others, made with Oracle's Schedule Builder) includes sessions such as "SQL Tuning Roundtable with the Experts," "Inside Oracle Database 11g Optimizer: Removing the Mystery" and "Time-Travel Through Your Data with Oracle Total Recall."
He admits to purposely leaving off any Web 2.0 or 'Futures' presentations, but you can find these in Oracle ACE H.Tonguç Yilmaz's schedule, which includes a visit to the session "Web 2.0 Development with Oracle Application Express."  Mark Rittman of Rittman Mead Consulting is especially looking forward to "Using Cube-Organized Materialized Views" and "New Technologies in Oracle BI Suite Enterprise Edition." And all three of these Oracle gurus are planning to spend time in the OTN Lounge, where Oracle ACEs will be holding 'office hours.'
This is only a tiny sampling of the vast array of OpenWorld presentations, sessions, keynotes and roundtables to choose from. Of course, your choices depend on your interests, industry, product area, etc. But here's a list of a few sessions that I (and some of the aforementioned bloggers) found interesting — and that you may want to add to your list!
Oracle OpenWorld Unconference: This is a more informal workshop, in its second year, where anyone can sign up to present a session on their topic of choice.
Keynote with Charles Phillips and Chuck Rozwat (9/22 at 9 am): Rittman speculates that this may include announcements about the first Fusion release and key features of Oracle Database 11gR2.
Oracle 11g Cram Session: This is part of OpenWorld's Exam Cram Series. Other Oracle Certification activities include on-site certification testing and an OCP Lounge.
Oracle Applications User Group (OAUG) Knowledge Factory session: This session gives an overview of the an overview of the OAUG's Knowledge Factory, which was launched at COLLABORATE 08.
Which sessions are on your 'must attend' (or 'must not attend' ) list? What would you recommend to others? Seen any of the speakers before? Similar presentations? Are they worth it or not?
---
August 13, 2008 7:28 AM
Have PeopleSoft and E-Business Suite lost their magic?
If you take a look at Gartner's Magic Quadrant, then the answer is yes. This year, PeopleSoft CRM and E-Business Suite were nowhere to be seen on the research firm's annual Sales Force Automation rankings – – a list on which they have placed high in the past.
So, what does this mean?
Oracle certainly isn't putting a lot of effort into selling the applications.  For a tool to make Gartner's Magic Quadrant – – a system that ranks vendors in the four categories of leaders, challengers, visionaries and niche players – – it must have 15 new customers actively deploying the application in the past year. Neither PeopleSoft nor Oracle E-Business Suite met these qualifications.
As described by Grant Buckler in this article from CIO Magazine, Oracle's CRM offerings are "a mixed bag," resulting from what Buckler calls "acquisition fever."
Oracle's Siebel CRM makes the software vendor a major CRM player. However, as Gartner's Robert DeSisto says in the article, PeopleSoft Enterprise and E-Business Suite CRM are far from the forefront. "I don't see quite frankly much activity there," DeSisto says.
Where is the activity? Besides Siebel, Salesforce.com has been named the sole other leader in Sales Force Automation, with Microsoft Dynamics CRM, SAP and Sage's SalesLogix as challengers.
This leaves Oracle's E-Business Suite CRM and PeopleSoft CRM customers in a tough position. Should they wait to migrate to Fusion (scheduled to be released later this year), switch to a different vendor or just stick it out for the time being?
What do you see in the future for these CRM applications?
Here's a look back at just a few of the many ups and downs of PeopleSoft and E-Business Suite in the CRM market:
Oracle unveils new version of PeopleSoft CRM
Siebel buy further complicates Fusion plans 
SAP beats Oracle in Jefferson County
If you're a customer, what do you plan to do?  
---
August 5, 2008 8:27 PM
Oracle scored a 10 for security last week.
Unfortunately, this wasn't one of those "best-you-can-get" 10s. It was a 10 on the Common Vulnerability Scoring System (CVSS) scale, a system for rating and assessing the impact of system vulnerabilities – – and Oracle had a big one.
This vulnerability, which has been described as "severe" and "dangerous," was found on Oracle's new WebLogic server (formally known as BEA WebLogic).
In his Security Alert, Oracle's Eric Maurice says that one can exploit this vulnerability without authentication (such as a username and password), but "it can result in compromising the confidentiality, integrity, and availability of the targeted system."
Whoever made the vulnerability public did not contact Oracle beforehand, Maurice said.
It's been a year since we last discussed your database security bloopers, but it's probably safe to say that this is one of the biggest ones since then. The WebLogic vulnerability marks the first time since January 2005 that Oracle has issued an out-of-cycle patch or security alert for one of its products.
However, whether this affects you or not, you've probably had your own share of security nightmares since last July – – which is why it's time for "Oracle security bloopers III." Take a look back at Oracle security bloopers II and More security horror stories, where readers wrote in about everything from SYS password misunderstandings to fraud-committing DBAs.
Especially with all the Oracle acquisitions, integrations and new products in the last year, security issues are inevitable. What Oracle security horror stories do you have? Send your stories (these can be anonymous) to me at sgarlick@techtarget.com or leave them in the comment fields below and share them with the Eye on Oracle Community!
---