---
December 2, 2008 3:48 PM
Oracle may have recently lashed out at some third-party support shops, but maybe the software giant doesn't have as much to worry about as it thinks.
Oracle's support services, which got mixed reviews from customers last year, seems to be gaining more fans, at least overseas.  
A newly released survey from the UK Oracle User Group (UKOUG) shows that Oracle users see progress and recognize improvements in Oracle's product support since last year.
Last year's survey named product support as the issue that users most wanted Oracle to address, but now the 550 users surveyed have many less complaints, according to this ZDNet article. This change is largely attributed to improvements made to a new call center in Egypt.
So, what replaced product support as a large area of concern?
Actually, nothing seems to stand out. According to this Vnunet article, "Oracle received glowing feedback from members of its UK user group." The survey also showed satisfaction among customers of previously acquired vendors such as BEA, Siebel and JD Edwards. Here are some of the numbers:
• 96% of those surveyed are happy with functions and features of Oracle development tool
• 94% are satisfied with Oracle DBA tools
 • 91% are satisfied with Oracle as a tech provider
However, be careful of taking these results as a representation of the entire Oracle community. As UKOUG President Ronan Miles said, the user group's members "'by definition are likely to be committed to their investments' and therefore generally positive about Oracle products."
Where have you seen Oracle most improve in the past year? Has support improved? Where would you like to see them improve this year?
November 25, 2008 10:35 PM
Oracle customers haven't seemed too phased by the $1 billion lawsuit filed by Oracle against SAP's now defunct third-party support subsidiary TomorrowNow.
Last year, analysts predicted that the attention from the lawsuit could actually be a boon to the third-party support market. And just a few months ago, even after SAP closed down TomorrowNow in the midst of "corporate theft" accusations by Oracle, third-party support continues to remain in demand.
So while Oracle customers may not be suspicious of third-party vendors, is a different story emerging for the software giants themselves?
It seems that way. Oracle has now taken legal action against another company — this time it's the Denver-based Spinnaker Management Group, a company that recently hired dozens of former TomorrowNow employees to form its software services business.
According to this MarketWatch article about Oracle's court order, Oracle is "demanding a look at [Spinnaker's] customer contracts, business plans, internal assessments of the 'legality' of TomorrowNow's business model, and documents showing any 'planned support by you of any Oracle customer,'" according to court filings. Spinnaker has contested the request as overly broad.
Oracle has also issued a subpoena on the software services firm CedarCrestone Inc. and demanded to see documentation of the PeopleSoft service provider's business model.
Has Oracle gone too far?
Other software companies probably won't think so, according to analyst Jim Shepherd of AMR Research. Third-party support has long been a "gray area" in the industry, Shepherd said in the MarketWatch story, and "all the software vendors are uncomfortable with this."
The economy may also be making Oracle and other software giants uneasy. As the MarketWatch article points out, support services can be a significant source of revenue in a down economy, when new software sales tend to be down.
Nevertheless, this is one of the "stalls in the market while the dust [around the TomorrowNow] lawsuit settles," that consultant Josh Greenbaum predicted last year. And, while not all third-party support customers are wary, it's important to take precautions. For example, customers should make sure that "any contract they sign states that they are not responsible for misuse of intellectual property by the third-party vendor," according to a research note from Stamford, Conn.-based Gartner Inc.
How (if at all) has the TomorrowNow lawsuit changed your views of the third-party support market?
---
November 19, 2008 6:52 AM
Much of the Oracle vs. SAP talk we've heard recently has centered on the $1 billion lawsuit filed by Oracle against SAP.
But what about the Oracle vs. SAP battle outside the courtroom?
The two software giants have had a more longstanding feud in the applications space, and a new Forrester research report just declared a new winner. The report ranks Oracle's application strategy ahead of SAP's, a change from two years ago when Forrester said SAP was winning its war with Oracle.
The 2006 report credited SAP for the momentum it was gaining from its NetWeaver platform. That, along with SAP's strong partnership strategy and customer base, put the company ahead of Oracle, Forrester analysts said.
Now, it looks like the promise of Fusion Applications is putting Oracle on top, at least in the eyes of analysts. The new Forrester report says that while SAP is simply focused on getting customers on its latest ERP software release, without looking ahead to the future, "Oracle's vision for the future of its apps business is now clearer and more compelling," according to this ITWorld article.
But whether Oracle stays on top is up to them: "If Oracle Fusion Applications fall flat, SAP wins by forfeit," the report said.
Oracle may be winning the ERP applications battle, but let's take a look at some other areas, many in which the fight is tough to call — who do you think emerges as the winner?
Customer Relationship Management (CRM )
Last year, analysts named SAP as No. 1 in CRM, ahead of Oracle's Siebel CRM. It was reported that while Siebel was more widely deployed, SAP's strategy of bundling CRM with ERP and other deals helps them drive in more revenue. Gartner's 2008 Magic Quadrant report also showed SAP gaining the most ground in CRM.  
What about the future? While Oracle is adding social networking to its CRM offerings, SAP's hiring of former Oracle executive John Wookey, who has a strong CRM background, just may keep SAP on top. 
Business Intelligence (BI)
SAP and Oracle both recently made major BI acquisitions, but it may be awhile until we see just how successfully they play out.  SAP purchased Business Objects last year, and at this year's TechEd conference, the CEO of Business Objects, John Schwarz, announced that the SAP BI product line will be supported through at least 2016. However, it will eventually merge with Business Objects to become one product line. Schwarz said that the company "brings new value for SAP customers by giving business users access to information without IT having to become involved."
After Oracle acquired Hyperion last year, Charles Phillips, Oracle's president said, ""We now have the most comprehensive BI product line." Oracle executives also said the acquisition would allow them to offer a more holistic approach to BI, even when faced with the challenge of "addressing fragmented business challenges." It should be interesting to see how.
Web 2.0
Since this is a relatively new area, and organizations are just starting to jump into Web 2.0, it should be interesting to see how Oracle and SAP choose to do so. In September, Oracle previewed new Web 2.0 and social CRM applications at Oracle OpenWorld. Earlier this year, SAP expert John Reed thought SAP had not yet caught up to Oracle:
 "The problem is that SAP has yet to build a Web 2.0 tool set for its own customers that is fully integrated into SAP. In my opinion, this is one of the few areas where Oracle, with its WebCenter 2.0 toolkit, is well ahead of SAP. But SAP will get there," Reed said.
There are endless ways we could compare these two software giants, but what do you think? In these areas (or in areas I didn't address) who do you think is stronger — Oracle or SAP?  Or does choosing one over the other simply depend on the needs of your organization?
---
November 11, 2008 10:28 PM
One may find it surprising that SAP, the company who wanted to keep its on-demand efforts geared toward small and medium-sized business (SMB) customers, has hired an "executive vice president of Large Enterprise on Demand."
But what may be even more surprising is who was chosen to fill the new role.
John Wookey, Oracle's former long-time head of development for Fusion Applications who left the company last year, will now lead SAP's on-demand enterprise efforts, SAP confirmed yesterday.
What does this mean for SAP and Oracle?
For SAP, it means a surprising strategic shift in the market. SAP's SMB-focused on-demand product Business ByDesign has been met with little success and even less profitability. Even NetSuite and Salesforce.com, considered leaders in the SaaS market, have had their struggles profiting from on-demand software.
Now, SAP is trying something new, as Wookey won't be in charge of Business ByDesign, according to this Wall Street Journal blog post, "SAP Gets Serious About Online Software." Instead, Wookey will be in charge of selling on-demand software to SAP's "core customers."
It will be interesting to see how Wookey's new role — and whether it's successful — affects the strategies of his former employer.
Oracle CEO Larry Ellison's SaaS strategy has never been straightforward. At last month's Oracle OpenWorld, he had little to say about cloud computing at a meeting with analysts, except that "we've redefined cloud computing to include everything that we already do."
Ellison continued to express his contempt for the subject, saying: ""I can't think of anything that isn't cloud computing with all of these announcements… Maybe I'm an idiot, but I have no idea what anyone is talking about. What is it? It's complete gibberish. It's insane. When is this idiocy going to stop?"
Back in July, ZDNet blogger Larry Dignan summarized Ellison's SaaS strategy:
"Let SAP figure SaaS out and crow if the rival fails. If SAP is successful — it probably will be over time — Ellison buys NetSuite [the SaaS ERP provider that Ellison owns a majority stake in] from himself."
So, will SAP be successful in its quest to "figure SaaS out?"
Analyst Joshua Greenbaum thinks it will be a great challenge, but points out that Wookey "has some experience in accomplishing what looks almost impossible to do." According to Greenbaum, this will include dealing with the complexity of SAP's business portfolio and going up against "the elusive on-demand business model."
Greenbaum also says that the fact that SAP made this move now says a lot: "SAP clearly sees that there's no time like the present to invest in the future, and bringing John Wookey on board is a remarkable vote for future success that SAP is willing to make at what otherwise might look like a pretty bleak hour for the global economy."
With Wookey's new role, it seems like SAP has really stepped up and shown that it thinks its on-demand strategies are important — now let's see if Ellison will follow.
---
November 4, 2008 2:50 PM
While the falling economy may be bad news for Oracle's Web 2.0 applications, it just may have the opposite effect on Oracle's acquisition strategy.
As one Wall Street Journal blogger wrote, "Oracle CEO Larry Ellison said recently that the souring economy would present his company with more opportunities to make acquisitions."
So, which opportunity did Ellison take first?
Last week, Oracle announced its plans to acquire RuleBurst Holdings Ltd., the parent company of the small software-maker Haley Ltd., in a deal that's expected to close in the first quarter of 2009.
Haley, a provider of policy modeling and automation software, will push Oracle into the social services industry. According to Oracle's press release, the software giant will combine Haley's policy automation platform with its ERP and Siebel CRM applications to "create the first packaged software solution for social services agencies with an enhanced case management application."
More specifically, "the combination of Oracle's Siebel CRM and Haley products help manage the intake, screening and eligibility calculations of benefit applicants, to identify the proper benefits from social services agencies. The acquisition will simplify the solution relationship for customers and is expected to accelerate the development of integration efforts," Oracle wrote on its website.
However, Oracle's 10th acquisition of 2008 may do more than propel it into social services. According to Oracle, "the Haley policy automation platform is also used in other industries that are highly regulated, such as financial services and insurance, to implement and manage complicated and rapidly changing policies."
In this blog post, Mercury News' Jack Davis discusses how this new Oracle acquisition foretells a more regulated future. And, with this too, it seems like our economy will come into play:
"If the various iterations of the plans to rescue Wall Street from its mania for derivative financial instruments are any indication, the process will be both complex and full of very rapid changes indeed," Davis writes about Oracle's possible new role in the financial industry.  
It should be interesting to see what other opportunities the economy presents for Oracle in the coming months. But really, even if the economy were on the upswing, would the "acquisition machine" act any differently?
---
October 29, 2008 8:31 AM
Oracle has certainly been doing its part in keeping up with the Web 2.0 craze.
Last year the company released WebCenter Suite, a comprehensive set of collaboration software, including Wikis, instant messaging, RSS feeds, portals, content management and many other Web 2.0 features and services. WebCenter will be the go-to portal in Oracle's post-BEA middleware lineup, and Fusion Middleware 11g — expected to be released in the next six to 12 months – will include a dose of Enterprise 2.0. 
But despite Oracle's efforts, are they doomed for Web 2.0 failure?
One Forrester Research analyst thinks it's possible. Oliver Young says that although sales are booming right now, Web 2.0 applications (with the exception of mashups) will soon take a hit from price decreases of more than 50%.  
As explained in this article, Young gives a number of reasons why pricing — "one of the few aspects left to compete with" — is going to fall. In addition to "cutthroat competition," deal sizes for wikis, widgets, blogging software, social networking and other Enterprise 2.0 services will be affected by the following:
Commoditization: Companies will have to get creative if they want to stay competitive. "For the most part, a blog from one vendor is no better than a blog from another, eroding differentiation and price premiums," Forrester says in its report.
Bundling: The majority of companies are offering enterprise Web 2.0 suites, creating "a homogenous set of competitors."
Subsumption: This tactic — which "brings Web 2.0 technology to millions of users at little to no cost" — is convenient for the big corporations like Oracle and its competitors. These companies can easily add Web 2.0 apps to their existing software packages with not much extra costs for the user.
EWeek blogger Clint Boulton also offered a different perspective:
"There is another reason deal sizes will shrink that Young doesn't mention," Boulton says in this blog post. "The current weak economy is reeling from the downgrades in technology stocks in the last two weeks, and this will help curb a lot of the spending on Web 2.0 productivity and collaboration software sales."
So while this is bad news for Oracle, lower costs are good news for customers…right?
Maybe not. Young says that a company's loss in license revenue could easily result in less innovative products without the time and money to improve them.
---
October 22, 2008 8:32 AM
Ever since Oracle filed its $1 billion lawsuit against rival SAP last year, it seems like the only news we hear coming out of the never-ending case makes it even more complex.
But an end may be in sight.
In a move that may settle the case up to a year before its scheduled February 2010 trial date, a federal judge has ordered Oracle to give a settlement price. On Monday, Judge Joseph Spero told Oracle to name a specific dollar amount by Feb. 13, and SAP will have until the 18th to respond with a counterproposal. A settlement conference is scheduled for Feb. 23.
Oracle claims that TomorrowNow, SAP's third-party support subsidiary that it has since shut down, illegally downloaded Oracle support materials and created thousands of copies of Oracle's actual software applications.
While Oracle has yet to comment, SAP made the following statement after hearing Judge Spero's request: "It is in everyone's best interest to bring this case to an appropriate resolution without undue delay."
But just how eager are they to resolve it?
Earlier this month, Oracle and SAP held settlement talks but once again failed to reach an agreement, continuing to argue about which SAP documents are relevant to the case and how Oracle should have access to them.
And just last week, SAP asked for limits in the lawsuit, in order to "avoid bogging down proceedings" and make sure the case focuses on the issues that are ""legally relevant and truly in dispute." SAP also stated: "Oracle has sought to make this case as large and complex as possible by expanding its claims beyond what the law allows."
What do you think? Will this order do any good? Can the two sides finally agree on a settlement, or will we continue to hear more of the same? What does it mean for Oracle customers and third-party support?
---
October 15, 2008 9:20 AM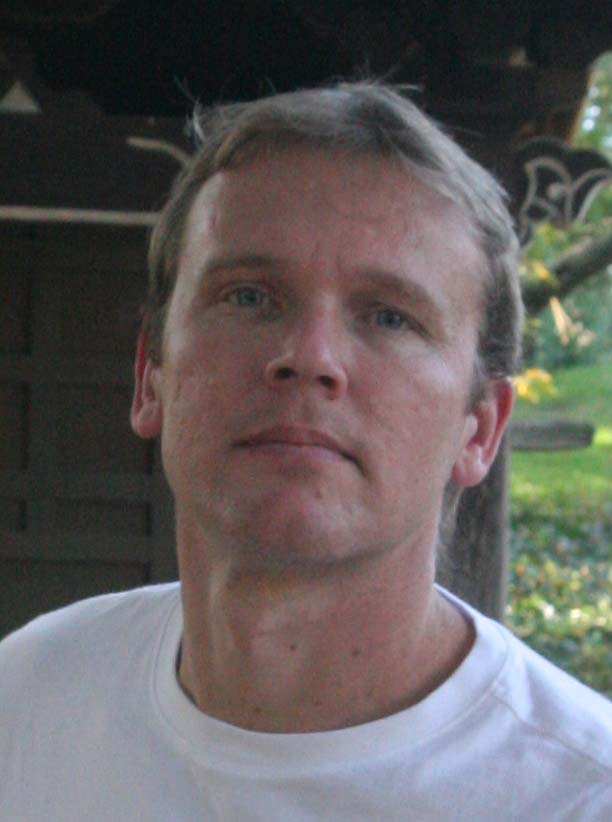 Profile: Barney Beal
For all the secrecy leading up to Oracle's release of Exadata, the HP-Oracle appliance rolled out on the stage at OpenWorld, plenty of confusion remains.
Namely, just how much does it cost?
Typically, pricing information isn't that hard to come by. Yet when I asked an Oracle PR rep about the Exadata pricing structure last month, instead of a simple number I was directed to a video of Larry Ellison's keynote address (28:20 specifically), where Ellison cited the price as $650,000 for the machine and $1,680,000 for the software license.
Of course, Oracle pricing is seldom a simple affair — or any enterprise technology pricing for that matter.
Indeed, Larry Ellison's boast that the new machine is far cheaper than competitors Netezza and Teradata, has come under scrutiny. Exadata is more like $5.5 million than $2.3 million, according to ComputerWorld.
In fact, a number of bloggers have expressed some confusion over the new Oracle pricing, despite how simple it may look on Oracle's Exadata price list. Curt Monash posted his own Exadata pricing spreadsheet on his blog and estimates the list price at $5,546,000 and per-terabyte prices of $60,000 and $198,000 for the two configurations offered. Monash notes that that is still an incomplete picture because questions remain over what software needs to be purchased on the server side and how much data fits into an Exadata cell anyway.
Whatever the final number, it's a pretty steep price, no matter how big the powerful the appliance — especially in this economy.
Of course, with Oracle everything is open to negotiation. 
---
October 1, 2008 8:36 AM
Another OpenWorld has come and gone – – and as always, Oracle had plenty of big announcements.
Or, did they?
The software giant announced its entrance into the appliance market with the Exadata product line, revealed Beehive, its new collaborative platform, and gave other updates on Oracle E-Business Suite, Siebel, cloud computing, partnerships and more. While this news excited some, others – – like CIO.com blogger Thomas Wailgum, who called OpenWorld a "SnoozeFest" – – just didn't see what the big deal was.
Many attendees were actually more disappointed about what wasn't said than what was. As many bloggers asked, where were the Fusion-related announcements? We didn't learn much, except for that the first suite of Fusion Applications may not ship until 2010. As pointed out in in this News York Times article, while Oracle was forthcoming with its cloud computing plans, it remained tight-lipped on Fusion Apps:
"Chuck Rozwat, Oracle's head of product development, largely deflected questions about hotly anticipated technologies such as Fusion Applications during a Q&A session with reporters at the OpenWorld conference," wrote IDG News service reporter Chris Kanaracus.
Also missing was any news on a second release of Oracle 11g. Besides the fact that 11g R2 is about to start its beta program, there were no major announcements on the release and no features were revealed, to the disappointment of many.
Here are some other takes on what did and didn't work at OpenWorld 2008:
Ellison's keynote and the Exadata announcement:
Peter Scott at Rittman Mead Consulting: "For strange people like me, people that see the world as moving large amounts of data around, it was exciting news. For me, data retrieval and storage are bulk processes and need to be achieved in way that does not swamp the capacity of that weak link, IO bandwidth."
CIO.com's Thomas Wailgum: "…Ellison's odd keynote on Oracle's new hardware and branding partnership with HP? Sorry. Boring!"
Former Gartner Analyst Vinnie Mirchandani: "About the speech, though – what was fascinating was there was no mention of Fusion – or indeed any of the Beehive or "social" CRM apps Oracle showcased earlier in week. No shots at Oracle's major competitors – SAP, Microsoft or soon to be Cisco in the collaboration space. Instead he picked on Teradata and Netezza?"
Tim from Oracle-Base: I think I'm in the minority when I say I was a little underwhelmed by the keynote yesterday. I'm sure there are many positive points about Oracle Exadata Storage and HP Oracle Database Machine, but it all seems a little irrelevant to me."
Doug's Oracle Blog: "Stuff like the HP Oracle Exadata storage appliance are exactly why I'm in this business. I love systems and new architectures and high performance. Call me crazy, but who *cares* how many customers will benefit from it."
The Oracle Beehive Announcement:
ZDNet's Sam Diaz: "I'm a bit leery about getting excited over Beehive, largely because I just saw a bunch of different Web-based collaboration products showcased at the Office 2.0 conference a few weeks ago."
Knowledge Infusion CEO Jason Averbook: "I have seen many blogs and clips about people saying 'nothing new, same old thing compared to Twitter and Facebook.' One of the things that people forget is that these tools ARE NOT in most enterprises today and organizations are struggling with how to use them. Oracle's foray into this space is very exciting as one of the way's enterprises will adopt Web 2.0 tools is if they are tightly integrated with their daily business applications."
Cloud computing plans:
Matt Asay from CNet.com: "One area in which Oracle did shine was in CEO Larry Ellison's shot at cloud computing, calling the infatuation with the cloud 'complete gibberish.'"
Blogger/Press designations:
Steve Gillmore from TechCrunchIT: "This year marks the detente between what Oracle PR calls press and what they call bloggers. Each of us media types was given a large badge with either press or blogger written in enormous red letters. I think the theory was to allow Oracle and third-party vendors to tell at 100 feet what type you were and suggest management procedures based on that triage…The basic problem is that there is actually no difference between the two designations."
Michael Phelps' appearance in Charles Phillips' keynote
Diaz: "I didn't catch anything in the speech that would generate any real excitement. Maybe that's why Phillips welcomed Olympic gold medalist Michael Phelps to the stage. It was cool to see the scruffy-faced Phelps but what was he doing there? The only thing he really told us was that he eats, sleeps and swims all day. I kind of already figured that's what his day was like but I didn't expect to have it confirmed at Oracle OpenWorld."
What about you? Who do you agree or disagree with? What are your final thoughts on Oracle OpenWorld 2008?
---
September 25, 2008 9:52 AM
Have you ever questioned a "best practice"?
Most likely not – – after all, it's a best practice. It's what the experts have told you, what Oracle has told you, and what you've read in the manuals and documentation.
But according to Arup Nanda, lead DBA at Starwood Hotels and Resorts, that doesn't mean much.
In his OpenWorld session, "Real World DBA Best Practices," Nanda said that best practices may be "questionable, misleading or downright wrong" – – and you don't have to follow one just because someone told you to. For something to be a best practice, it should be justifiable (can you answer how and why it works?) and applicable to all cases, unless you are given clear examples for when it doesn't apply.
Nanda went on to explain some common best practices – – and why you shouldn't follow them. Instead, he gives his own recommendations and best practices. But if you learn your lesson from Nanda, you'll question and look for justification of all of his suggestions as well.
So, what are they?
Many of Nanda's tips from this session can already be found on SearchOracle.com. To summarize, here are a couple of examples of how he questions traditional DBA best practices:
Applying patches to Oracle Homes: The traditional approach is to apply a patch or patchset to the existing Oracle Home. Nanda's proposed best practice – – which he says can take nearly three hours less time – is to install a new Oracle Home and apply the patch there.
Using .log with redos: The common practice is that Redo logs are named <Name>.log. Nanda says that this may result in accidental deletion and suggests using .redo or .rdo for redo log files.
Using Oracle Flexible Architecture (OFA): Nanda says that using OFA simply because it's Oracle's standard best practice is not a good idea. According to Oracle, OFA is a "set of file naming and configuration guidelines created to ensure reliable Oracle installations that require little maintenance." But Nanda says that OFA does not allow separation of file systems or allow for passive failovers. He suggests his own layout and says to dump OFA altogether.
What do you think of these tips? Do you have any of your own best practices that go against traditional approaches? Share them with the Eye on Oracle community (although they may have to pass Nanda's best practice standards first!)
---