---
April 22, 2009 5:27 PM
Since the Monday morning announcement of the Oracle-Sun deal, we've already heard a lot about how the merger will affect Oracle: how it will help the software giant get ahead of IBM in a wide range of software and hardware markets, and help it better compete  against other archrivals in the enterprise Java arena, for example.
But what kind of effect will the deal actually have on the everyday life of IT professionals like you?
Site Editor Ed Scannell and I talked with Independent Oracle Users Group president Ian Abramson about the Oracle-Sun deal, including how the acquisition will affect the Oracle user community. Since the deal was just made this week, it's difficult to accurately  predict its repercussions for users. But Abramson discussed some possible scenarios that the Oracle user community could see, including:
The Oracle-ization of Java: Abramson pointed out that while Oracle will gain greater control of Java, it may also take it one step further with an "Oracle-enhanced version". He said that if Oracle repackaged and repurposed Java like it did with Linux, leaving the industry standard version alone, it could be beneficial to the Oracle community.
Lower maintenance costs: Abramson also said a reduction in support and maintenance fees is possible with the "consolidation of all these different support organizations, and Oracle's ability to support a complete technology stack." He thought this is something the user community is ultimately hoping for.
Other Oracle experts and analysts from around the Web have also weighed in on how Oracle's latest acquisition will affect customers — especially with Java and MySQL. SearchEnterpriseLinux.com's Leah Rosin examined the open source community's reaction to the deal. While she found that many were worried about this being the end of MySQL, others more hopeful because of Oracle's commitment to Linux.
Blogger Frederic Paul says that while the Oracle-Sun merger may result in more efficient technologies, it will also "reduce choice." Still, he points out that nothing will change immediately and customers will have plenty of time to plan ahead.
And while many seem to think MySQL's fate is sealed, many others – like analyst Michael Dortch— think Java should be safe. Analyst Dana Gardener agrees, pointing out that Oracle will keep Java to stay strong against its main Java competitor, IBM.
What was your reaction to the Oracle-Sun deal? How do you hope Oracle utilizes its new technologies? What are you most hopeful about? Worried about?
April 15, 2009 4:41 PM
It's difficult to understand what exactly Larry Ellison's problem is in using the phrase cloud computing.
Despite the statements made at OpenWorld last September where he said – "maybe I'm an idiot, but I have no idea what anyone is talking about (in regards to cloud computing). What is it? It's complete gibberish. It's insane. When is this idiocy going to stop?" — Larry Ellison is no idiot. We know you know what it is, Larry, and why it represents a different approach for users.
His reluctance to use the term could have something to do with his belief that he has been there and done that with Oracle's grid computing initiatives over the past decade. It could involve something more serious like wanting to slow the acceptance cloud computing because it reduces IT shops' costs which could threaten Oracle's lucrative maintenance revenues and software licensing renewals.
But that can't be it. He knows that cloud computing, Software-as-a-Service and some forms of virtualization are an inevitability because they can save users precious dollars in their shrinking IT budgets. He can't be totally against that.
What has confused people further is Mr. Ellison's recent lapsing in and out of admitting and then denying Oracle even has a cloud computing strategy. One day he is belittling the idea of cloud computing and that he doesn't need to go there, the next he is boasting that Oracle has a more aggressive and forward thinking cloud strategy than competitors such SAP.
I am not the only one trying to figure out Mr. Ellison's word games or if the company actually wants to have a strategy. When I asked an analyst with a top-tier market research firm to help me sift through the tangle of products that make up Oracle's would-be cloud computing strategy he couldn't.
"I think the reason you've been having trouble is simple: Oracle doesn't have a cloud computing strategy. They have tactical and experimental initiatives only. My bet: They buy their way into cloud sometime in the future," he wrote back in an e-mail.
Great. An opportunity to spread rumors about what company Oracle might buy so it can to jump into yet another market. While I am on the soap box, let me just say a merger with EMC, owners of VMware, would be an excellent candidate given its cloud computing initiatives.  Those rumors can swirl around with those that have Oracle interested in buying Sun and Red Hat the last month or so.
But when it comes to making money from users needing solutions involving cloud computing concepts and products, Mr. Ellison has no problem with terminology.
In one notable example, Harvard University last year was shopping around for a cloud-based solution when a scientist there saw a posting on an Amazon Web services Web site from an Oracle executive. The posting asked that anyone interested in experimenting with Oracle data bases in the cloud to contact the company.
Harvard responded and less than two months later it had a cloud-based solution up and working with an Oracle database, Ruby on Rails, and OpenXava. Harvard's Laboratory for Personalized Medicine is now using cloud computing services to run virtual services to run clinical trials, and is reportedly pleased with the solution. See Larry? Not so hard.
Further evidence that Oracle is interested in putting together a cohesive cloud computing strategy was put on display six months ago when it announced users could license Oracle Database 11g, Fusion Middleware and Oracle Enterprise Manager to run in a cloud computing environment. Not just that but the first available products would work with Amazon's Web Services' Elastic Compute Cloud environment.
Maybe we just need to be more patient with Mr. Ellison, there is some evidence he may actually be softening up on the issue. Again in a meeting with analysts a few months ago he talked about wins Oracle had racked up against archrival Salesforce.com describing one as the "largest deal ever of salesforce-on-demand, or cloud computing, or whatever you want to call it."
Not exactly waving the cloud computing flag high and wide but he seems to be making progress.
Incriminating evidence that Oracle is interested in putting together a cohesive cloud computing strategy was put on display six months ago when it announced users could license Oracle Database 11g, Fusion Middleware and Oracle Enterprise Manager to run in a cloud computing environment. Not just that but the first available products would work with Amazon's Web Services' Elastic Compute Cloud environment. So what's the big deal with all this?
Say it Larry, just say it: Cloud computing.
---
April 8, 2009 2:34 PM
As the owner of one of the world's largest yachts and an avid racer, Oracle CEO Larry Ellison can probably handle his boat in just about any fleet.
Now, his company has released an application to help its customers do the same — in a slightly different way. Oracle Fleet Management, a component of Oracle's newly released Oracle Transportation Management 6.0, will help users manage fleet and common carrier networks through a single platform. The tool can be used for all kinds of private fleets, including trucks, trailers and ocean freighters.
Oracle Transportation Management 6.0, announced Tuesday, is the latest update to Oracle's global transformation management system. Oracle Transportation Management, part of the Oracle E-Business Suite, integrates and streamlines transportation planning, execution, payment and process automation in a single application across all modes of transportation, according to Oracle.
In the first major update to the management system in nearly three years, version 6.0 allows users  to manage transportation by third parties.  In an eWeek article, Derek Gittoes, vice president of Logistics Product Strategy for Oracle, says that manufacturers will be able to manage both their own drivers and those of third-party fleets  reportedly a first in the commercial software market. This release is also reportedly the first in the industry that combines shipment and asset-centric transportation solutions.
But will customers want to invest in this technology in the down economy?
According to Oracle, version 6.0 should actually help customers save on transportation and fleet management costs. The tools will reduce fuel costs, support sustainability, and measure and control financial performance, according to the company.
This isn't the first time  Oracle has used the recession to invest in niche markets or offer enterprise businesses cost effective solutions. In February, for example, it released two new risk management applications, which Oracle believes will prove  cost effective for users  in the down economy. The software giant also continues to invest in eSourcing tools — including its newly released Oracle Sourcing on Demand — which helps  IT shops to save money by negotiating online with suppliers.
How has the recession affected your Oracle-related spending? Have you been able to take advantage of any of these supposedly cost effective tools?
---
March 30, 2009 4:31 PM
Several years ago or so Oracle chairman and CEO Larry Ellison made a typically brash prediction that eventually there would only be two or three major IT vendors left standing. Of course he believes Oracle is going to be one of them.
It is the kind of prophecy most people discount as self serving, and that couldn't possibly come to pass.
But with persistent rumors swirling around the last couple of weeks involving IBM, Hewlett-Packard and Oracle all interested in buying Sun Microsystems, as well as rumors circulating that Oracle again wants to gobble up Red Hat, the possibility of a three vendor IT world seems more possible.
The development with the most potential to create this three vendor world is not the one where IBM buys Sun, but the one involving Oracle and HP dividing up Sun. According to those rumors Oracle is willing to put up $2 billion to buy Sun's software business, most notably its crown jewels, Java and the open source data base, MySQL. At $2 billion it would be the steal of this young century.
Rumorologists have yet to attach a figure to what HP is willing to plunk down to take over Sun's server-based hardware business. It is safe to say it would cost HP $3 to $4 billion, and that too could be worth it to secure HP's top position in the overall server market.
But its Oracle's possible move on Sun and Red Hat, in tandem with its increasingly chummy relationship with HP the last few years, that is at the center of all this.
First, there is the prospect of Oracle taking over control of Java. It is unlikely that even Oracle would consider monkeying around and changing the technical working of Java to serve its own development needs and so put a major competitor such as IBM at a disadvantage.
But it could make life difficult for competitors, most notably IBM, by raising the fees on Java next time Big Blue's Java licenses came up for renewal. It could put IBM server products at a price-performance disadvantage against those of Oracle.
If it grabs hold of MySQL, Oracle could significantly enhance its credibility in the open source world, as well as gaining a low-end data base that could effectively compete against Microsoft. As more IT shops strongly consider open source products in these recessionary times, the prospects for MySQL are looking better and better.
Some might suggest that acquiring MySQL would threaten the margins Oracle makes on its much higher end bread and butter Unix-based data bases. I don't believe it will. With Linux-based operating systems and their applications taking on increasingly mission critical applications, along with the high-end Unix market slowly shrinking, Oracle can avoid MySQL canabilizing the lower end of its proprietary databases and make this work.
Couple MySQL with Red Hat's Linux, particularly the Enterprise versions of that product, and Oracle gains direct control of half the LAMP stack (Linux, Apache, MySQL, and PHP) and suddenly Oracle becomes the strongest vendor in the open source world — certainly the richest.
Then there is the increasingly tighter relationship between Oracle and HP. Oracle and Sun once had a very close relationship. Back in the hay day of the dot com boom, the "miracle stack" was Oracle's databases, Sun's SPARC servers and operating systems, Cisco's communications hardware and the Apache Web server.
But a few years ago Oracle and Sun drifted apart over issues involving Oracle dissatisfaction about the cost of Java licensing fees, and the competition imposed by Oracle's Unbreakable Linux.
Stepping in to take Sun's place has been HP, as evidenced by deals such as the one last year between the two that resulted in the Exadata appliance server. That product, which is the marriage of HP hardware and Oracle software, that allows 11g to run insanely fast. Oracle hasn't shown that kind of tight cooperation with a major vendor since its dealings with, well, Sun. And given that HP can provide all the servers Oracle could need (especially if HP acquires Sun's SPARC servers), along with storage products, and a large worldwide maintenance organization would make for a very formidable team. And oh yes, Red Hat already has a good working relationship with HP, which makes Red Hat Linux available on its servers.
Oracle's continued control of the proprietary data base market, its strengthened position in the open source world, and a tight relationship with HP, would put every major competitor, possibly excluding IBM, at a major disadvantage.
Even mighty Microsoft would have difficulty keeping up. As the world gravitates more towards open source for higher end applications involving cloud computing and SOA initiatives and turns  towards a rich well positioned supplier like Oracle, Microsoft would have to go on the defensive. And with Oracle working more closely with HP to deliver higher-end margin rich solutions, Dell too could be commoditized down to a second tier player in the enterprise market.
Two other things lend further credence to this scenario materializing. One, Oracle has a proven track record of making large acquisitions work, and two Sun, despite IBM engaging it in talks first, prefers to sell to a west-coast based company, according to rumors.
Lord knows what Sun's poor board of directors is thinking given the possibilities potential buyers have presented to them. But if Mr. Ellison can entice Sun, Red Hat and HP to go along, his outrageous prediction of just three IT companies left standing, namely Oracle, HP, and IBM, is not so outrageous.
---
March 25, 2009 5:05 PM
Oracle has certainly had its share of customers in the health services industry. Its Oracle Enterprise Manager is used in hospitals across the country, and healthcare firm AstraZenca has used Oracle intraMedia to help manage its clinical images.
Still, the software giant has never dominated the pharmaceutical or healthcare niche, according to analyst Judy Hanover in this Wall Street Journal blog post.
But that might be about to change.
Oracle announced Monday that it will acquire Relsys International — a leading provider of drug safety and risk management analysis software — in a deal that's expected to close in the first half of this year. According to Oracle's press release, its purchase of Relsys will further Oracle's position in the health sciences industry:
The release also stated that Oracle and Relsys will combine to deliver a unique suite of software applications, focusing on end-to-end drug safety processes across clinical development, post-market surveillance and patient care.
Oracle showed its commitment to the industry last June, when it announced the creation of its new Health Sciences Global Business Unit. The Relsys acquisition is only the latest investment in the business unit, which was designed to provide applications in the health sciences industry. The business unit currently offers a variety of health sciences applications, including Oracle Clinical, Oracle Life Sciences Data Hub and its Siebel Clinical Trial Management System.
The Relsys purchase is also another example of how Oracle is turning away from making larger acquisitions (think BEA and Siebel), to focus on buying smaller companies in niche markets.
In October, Oracle announced it would acquire Primavera, a provider of project portfolio management (PPM) software. A month later, Oracle snatched up software-maker Haley Ltd. in a move that analysts claimed would propel it into the financial and social services industries. And, most recently, Oracle announced its plan to acquire mValent, a leading provider of application configuration management solutions.
What industry will Oracle jump into next?
---
March 18, 2009 2:18 PM
Oracle is not a company usually hailed for its pricing — the software giant recently decided to raise its list prices by 15 to 20% and was criticized as being sticklers on its maintenance fees.
So why would Oracle urge another company to give away its product for free?
Oracle's chief Linux technologist, Wim Coekaerts, suggested just that to Oracle's open source competitor Red Hat. According to Coekaerts, Red Hat should charge for support, but not for open source, because "open source software is supposed to be free."
But maybe Oracle's not in a place to give Red Hat open source suggestions. Last month, an IDC report showed that Red Hat was gaining budget share among Oracle applications customers. Oracle's Unbreakable Linux, which CNET's Matt Asay calls its cheaper "Red Hat knockoff," did not have the same customer support. The IDC report stated: "Oracle's own customers appear to vote in favor of Red Hat rather than Oracle's own Unbreakable Linux offering."
While Oracle and Coekaerts seem to be putting the emphasis on price, customers are emphasizing value.
In his CNET article, Matt Asay points out that Oracle's "cost-effective" Linux support offering is actually a Basic plan that expires after three years. And maybe even more unsettling is that Oracle reserves the right to stop supporting its Linux customers at any time.
But are the supposed shortcomings in Oracle's cheaper Linux support even noticed during a recession?
Maybe so. According to Asay, "In a downturn, money seeks value, and Red Hat has been delivering value in spades… Enterprises go with trusted brands, especially in times of economic uncertainty. That's why Oracle's database business will certainly grow through the recession, but its Linux business will not."
In addition to its Unbreakable Linux, Oracle offers Oracle Enterprise Linux, which it describes as an exact replica of Red Hat Enterprise Linux. Oracle gives away its Oracle Enterprise Linux for free, but it doesn't come with the same testing and certification guarantees of Red Hat.
Do you use Oracle's Unbreakable Linux or Red Hat Enterprise Linux? What factors have influenced your decision? What do you think about the idea that Red Hat should offer its open source software for free?
3/25 UPDATE: But if the rumors swirling around earlier this week are true that Oracle is about to scoop up Red Hat, this may all be moot. With such an acquisition, Oracle would have access to all of Red Hat's open source technology, including all of its virtualization technologies. The company's credibility in the open source community would be immediately improved and it would gain an important weapon against virtualization competitors, most notably VMware and Citrix.
---
March 11, 2009 2:04 PM
Oracle has always been known as a fierce competitor, but when it comes to one area — virtualization — the software giant has stayed somewhat out of the limelight.
Is that about to change?
Oracle is reportedly in talks to acquire Virtual Iron, the fifth-largest server virtualization vendor,, and if they close the deal, the answer may very well be yes.
Still, even if the deal is made, Oracle may have a way to go before becoming a competitive force in the virtualization market. Currently, the software vendor lags other vendors in VM-friendly licensing and support policies, according to analysts. Experts also say the fact that Oracle software is only compatible on its own virtualization platform, Oracle VM, rather than the more widely supported VMware platform, puts it at a big disadvantage.
In the last round of "virtualization wars," which took place this summer, Oracle wasn't even considered a contender among Microsoft, VMware and Citrix. Now, Red Hat is in the mix, and analysts think that Oracle will be too with the purchase of Virtual Iron.
This isn't Oracle's only recent effort in the virtualization space. According to IT Business Edge blogger Arthur Cole, virtual management is becoming a problem as more and more shops become virtualized. A recent study from the IDC also found that as larger scale virtualization deployments become more common, there's growing demand for sophisticated management software tools. And Oracle's new Oracle VM Management Pack, released last week, provides Oracle VM users with new management capabilities, including automated deployment, built-in configuration management and policy based management.
Oracle also says that the Oracle VM Management Pack, which is part of the latest Oracle Enterprise Manager release, is affordable– "a major step forward in helping our customers drive down the cost of managing applications in virtual environments," said Richard Sarwal, Oracle senior vice president Product Development.
But is Oracle doing enough to become a major virtualization player?
This is yet to be known, but it may be a challenge if Oracle continues to refuse supporting third-party virtualization software. According to the SearchServerVirtualization article, "Oracle would most likely buy Virtual Iron to beef up management tools for its virtualization technology, Oracle VM" — which, experts agree, "is not up to VMware standards." And according to analyst Gordon Haff, [Virtual Iron] might be the fifth largest virtualization player, but that's like being a fourth-string quarterback."
What has your experience been with virtualization technology? What would you like to see Oracle do? Are you satisfied with Oracle VM, or would you like them to support VMware? What are the greatest obstacles you've had with using virtualization technology in your environment?
---
March 4, 2009 2:24 PM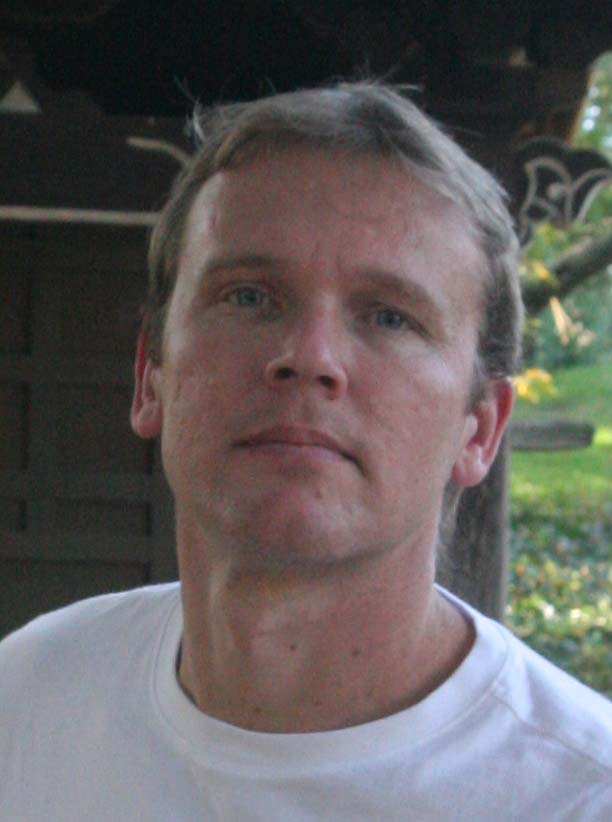 Profile: Barney Beal
Remember a month or so ago, when we asked whether Oracle's critical patch updates (CPU) were all that critical?
The answer from many (outside of Oracle) was no. In fact, many DBAs considered it too much trouble. Responses ranged from "security 'experts' drumming up business through paranoia" to questions about when 11g will be hotpatchable as promised. Some even said, "we believe these patches ARE critical."
Well, according to a release of the latest survey of the Independent Oracle Users Group (downloadable as a .pdf), many others are holding off on those patches. Now, the survey was co-sponsored by Oracle and we tend to take results from vendor-sponsored studies with a grain of salt, but it does offer some interesting insights. Of the 150 survey respondents, only 26% said CPUs were applied systematically across the entire environment when they're released by Oracle. Another 19% reported that their organizations do not have any specific requirements for the application of vendor supplied security patches. In fact, 36% require some sort of justification for security patches and favor a risk analysis over a cost/benefit analysis.
The results came as little surprise to Pete Finnigan and he addressed them over on his Oracle security weblog.
He writes:
I always say two things. 1) CPU's are only part of the problem of securing an Oracle database – that is to be secure you cannot just apply a CPU, you must do all of the other work to secure the database, configuration, privileges, access, audit…. much, much more and 2) at the end of the day; taking out all of the issues, you can either apply a CPU or not, its simple. Well its simple to say but in practice, psycologically, reallity[sic], its often hard to do for lots of reasons, mostly availability, performance, downtime, stability.
Certainly, database security remains a critical topic for organizations. According to a new database security report from Forrester Research (available free with registration), database attacks are at an all-time high. My colleague Shayna Garlick sat down for a podcast with Forrester's Noel Yuhanna to discuss the results of his research. While Yuhanna asserts that Oracle has the most comprehensive database security, he also advises companies look to independent security providers. After all, most organizations are not Oracle only, they run heterogeneous shops.
So, while Oracle certainly seems to be paying attention to database security, it seems not everyone is listening. What does Oracle need to do to convince you to apply CPUs? Release them more often? Less often? Or are you content to parse through the relevant information to determine for yourself what's "critical" and what can wait? Are your internal corporate processes adequate for the job?
---
February 25, 2009 3:37 PM
The recession — which, unfortunately, includes the need to downsize — has been on everyone's minds these days. So, while Oracle professionals scramble to cut hardware costs and keep their jobs, what about the man who's in charge of it all?
Oracle CEO Larry Ellison made plans to downsize before the recession even began — though not quite in the same way or for the same reasons.
Ellison supposedly has a new yacht in production that is set to be finished sometime after 2010. But why does the billionaire, who already owns a 454-foot, five-story, 82-room yacht (called the Rising Sun) need another one?
According to Ellison, the Rising Sun is impractical, too big, and "lacks intimate space."
"Too big" may be an understatement. While on a recent cruise, SearchSAP.com News Editor Courtney Bjorlin saw the Rising Sun for herself, when the boat was docked on the island of St. Thomas. This is the picture she took: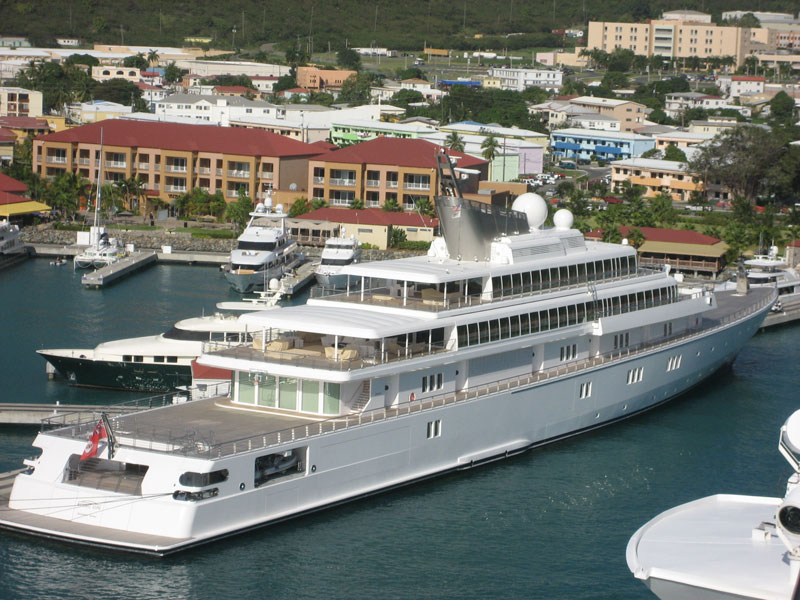 As you can see, this is one of the largest yachts in the world. But it's also not Ellison's first. Oracle's CEO has been in the yacht business for quite some time, and consequently has some interesting stories. Here are a couple:
Ellison has claimed that SAP co-founder Hasso Plattner mooned him and his crew during the 1996 Kenwood Cup off Hawaii. Plattner went on the record in Sailing World in 2003, saying he "never mooned Larry Ellison." However, even though he says the act wasn't direct at Ellison specifically, he did admit that he "lowered his pants" when his boat was having serious trouble and Ellison's boat, the 80-foot Sayonara, failed to help.
In 1998, Ellison had a near-death experience on the Sayonara. During the 1998 Sydney to Hobart Yacht Race in Australia, a typhoon struck, bringing 40-foot high waves. Six sailors from other boats died, but the Sayonara crew managed nothing worse than broken bones. Ellison told Business Week they "certainly thought it was possible we wouldn't make it." But Sayonara did more than "make it" — it won the race.
Despite the recession and its subsequent layoffs, it still appears difficult to be a billionaire playboy.
---
February 18, 2009 2:56 PM
With all the attention toward Oracle's investment in smaller retail and manufacturing businesses, sometimes it can be easy to forget about the software giant's market share in its largest industry — the public sector. But with government funding in the limelight now, it seems particularly interesting to consider how technology vendors cater to the organizations that affect our everyday lives.
According to Oracle, over 1,500 public sector organizations run Oracle applications. And as of Monday, these organizations have another application to add to their list of options.
Oracle's new version of Oracle BI Applications have features that will help public sector agencies manage funds and monitor budget spending – a popular topic of conversation these days, to say the least. The software includes ETL maps and pre-built integration with E-Business Suite's Oracle Financials and pre-built dashboards and reports especially for the public sector.
But how does Oracle's quantity of public sector applications compare to its quality?
The last time we took a close look at Oracle's public sector offerings, we found that it faced tough competition from smaller, more specialized companies. Forrester analyst Ray Wang said that Oracle "takes a broader approach in terms of functionality" and has a goal to "up-sell those public sector database users on PeopleSoft and E-Business Suite applications."
However, Oracle acquired one of those smaller, more specialized companies this past October. It purchased software-maker Haley Ltd to push itself into another aspect of the public sector — social services.
In its press release, Oracle said: "By acquiring Haley, Oracle is accelerating its investment in public sector to create an integrated solution, and bring faster time to value for our customers."
While the software giant has faced public sector competition from smaller companies, what about the competition with its rival, SAP?
Even three years ago — when Oracle purchased a utilities industry-focused software firm — the two companies were battling for public sector supremacy. And SAP has definitely had its share of success in the industry. The IT manager of the County of Sacramento, which was the first government to use SAP (and still is), recently said that "SAP has transformed our business processes over the past 10 years."
If you work in the public sector, what do you think of Oracle's offerings? How could they improve? What made you chose Oracle, and what other companies did you consider for your IT needs? Will you purchase Oracle's latest BI application?
---