---
October 7, 2009 2:57 PM
Speaking at Red Herring's Etre 2009 conference a couple of days ago, SAP's CEO Leo Apotheker had some bold if not refreshing words to say about his archrival Oracle. It seems the folks residing at Redwood Shores are hardly an all-consuming passion for him.
"I know it sounds really nice to have Oracle as a nemesis, but there's a bigger world out there. I don't spend my entire day worrying about Oracle, that would be somewhat stupid. There are major changes happening out there…so you take the competition as it is," Apotheker said addressing conference attendees.
You have to like his confidence here up against a company many times its size, that is cash rich, and is swallowing up companies like it was competing in the Nathan's Hotdog Eating Championship.
SAP does have real strength in a couple of important applications markets compared with that of Oracle. But its always nice to have a big brother around to help fight the bigger battles and SAP has enlisted one or two including IBM, to be just that. In one recent case however, it seems the little brother has helped the big brother fend off a common foe – you guessed it, Oracle.
SAP signed an agreement that makes it significantly more attractive financially for Coca Cola Inc. and Coca Cola Bottlers Co. Consolidated to toss out Oracle databases and replace them with DB2 as part of Coke's SAP license.
Coke's second largest bottler, based in Charlotte, N.C. was the first to make the switchover migrating 22 SAP systems over to DB2. The Charlotte shop still has eight to 10 Oracle databases in place, but clearly the future direction for Coke bottlers is Big Blue and not the Big Red stack.
The IT folks in Charlotte seem pretty pleased not only with the cost savings the switch over has given them, but also with the amount of time it has freed up for his IT staff to focus more on SAP.
"We have been pretty pleased with the performance, compression savings and things like the self-tuning memory with DB2. But now the DBAs doing the work have a lot more time to focus on SAP issues rather than Oracle issues," said Tom DeJuneas, systems manager with Coca-Cola Bottling Co. Consolidated in Charlotte.
It's not just the financial terms of the licensing deal that lured Coke and its bottlers towards IBM. It seems the close technical collaboration IBM and SAP have engaged in to better tie their respective products together has made a difference as well.
IBM officials last month were crowing about how this joint development work has paid off in dozens of companies migrating over to DB2 and SAP applications.
"There were tremendous dollar savings in going with the DB2 licenses, but when we started researching it and saw the advantages DB2 had to offer in working with SAP, it was a choice we wanted to make," Dejuneas said.
With this growing technical symbiotic relationship between DB2 and SAP, Oracle increasingly may have to fight the database wars on two fronts.
September 30, 2009 2:11 PM
When it comes to his company, Oracle CEO Larry Ellison is clearly 'in it to win it' – but for whom?
One could justifiably assume it's for his customers who spend millions on Oracle's products and services, but as Information Week's Bob Evans points out in his Open Letter to Oracle CEO Larry Ellison, customers (as individuals rather than numbers) often seem to be low on Larry's list of priorities.
What have we, or haven't we, heard from Ellison lately to demonstrate this claim?
First of all, the pending acquisition of Sun Microsystems has recently been a topic of great interest for both Oracle and Sun customers.  While Oracle understandably cannot discuss the deal in great detail since it has not yet been approved by the EU, customers have been given little information or assurance from Oracle. Last month, many Sun customers and partners were concerned about how they have heard nothing about the Sun deal since it was announced.
When Ellison did decide to address the public about the acquisition, he used it more as a chance to speak to his competition — IBM – rather than his customers.  In this recent ad in the Wall Street Journal, Ellison does address Sun customers, with vague promises that Oracle will spend "more money" on SPARC and Solaris.  But Ellison's direct message at the bottom of that ad was aimed squarely at IBM – "We're in it to win it. IBM, we're looking forward to competing with you in the hardware business."
As Evans discusses, this lack of detail from Ellison is not unusual.  Evans writes about Ellison's comments during his recent Q&A at the Churchill Club, and how Ellison talked at great lengths about his relationships with competitors IBM and HP but said little about his customers:
"It just seemed a bit odd-actually, maybe more than a bit-to see these sweeping and penetrating and candid comments from one of the world's top executives with so little mention of the role that customers are playing in your thinking," Evans wrote.
Evans also pointed out that this gives the impression that Oracle and Ellison are interested more in technological features and customer adoption of a product rather than customer value.  What happens after a customer adopts a product? Does Oracle care about that?
Maybe – but it seems to care more about its reputation and going after the competition. So much so that apparently Oracle will make unsubstantiated claims against IBM.  Oracle was reprimanded and fined yesterday by the Transaction Processing Performance Council (TPC).  In a letter to Oracle and an official statement, the TPC explained that the software giant ran an ad in the Wall Street Journal and The Economist claiming that 'Oracle + Sun is Faster' than IBM. Oracle based its claims on benchmark TPC results that it promised to show Oct. 14 at Oracle OpenWorld.  The problem was that the Oracle did not yet have a TPC result at the time it ran the ad.
But are we expecting too much out of Ellison? Evans doesn't think so, telling Ellison to "don't ever underestimate the power of your words and your perspectives on your CIO customers."  Larry should also remember who ultimately pays his salary and allows him to build $200 million yachts. Oh that's right, his users.
What do you think? Should the multi-billionaire Oracle CEO be responsible for addressing the needs of his customers in greater detail? Do you feel like Oracle cares enough about your needs? What would you like to hear more of from Ellison?
---
September 23, 2009 2:18 PM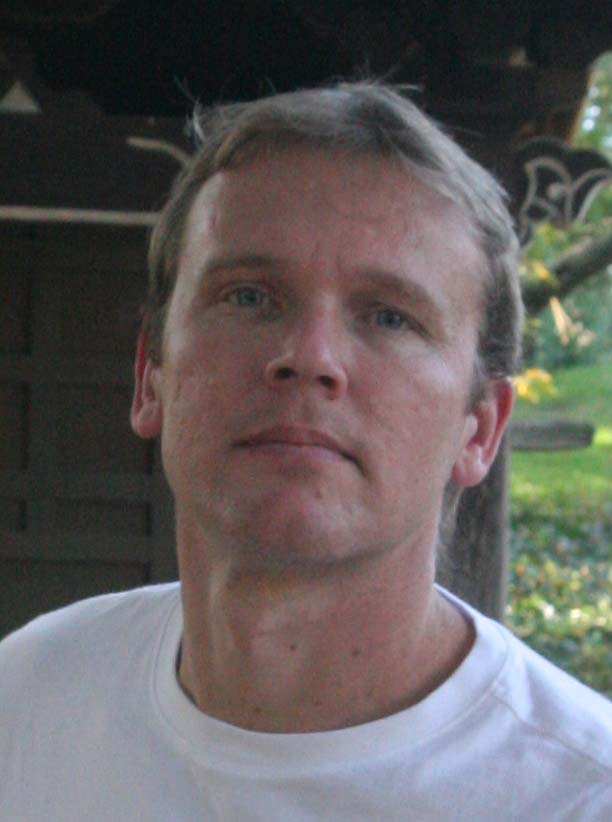 Profile: Barney Beal
Larry Ellison once again took aim at the marketing hype surrounding cloud computing, this time likening it to "water vapor." Ellison spoke at Sillicon Valley's Churchill Club on Monday.
Here's a telling excerpt.
[kml_flashembed movie="http://www.youtube.com/v/KmXJSeMaoTY" width="425" height="350" wmode="transparent" /]
---
September 22, 2009 8:07 PM
Speaking at a dinner hosted by a non-profit group in San Jose last night, Oracle chairman Larry Ellison confirmed what we wrote earlier this month: The European Union's investigation into the Oracle-Sun deal could slowly kill Sun's competitive chances.
Well, maybe not so slowly. Ellison said Sun is losing some $100 million a month. This news comes less than a month after Sun reported a loss of $147 million for the August quarter.  Things are clearly getting worse.
Interviewed on stage, perhaps fittingly, by ex-Sun executive Ed Zander, Ellison said the longer the EU's approval process takes, "the more money Sun is going to lose, and that's not good for anybody. We want to get this (acquisition) done to save as many jobs as we can."
Ellison did express confidence the EU will approve the deal, but obviously would like to see that approval way before the January 19, 2010 deadline. If indeed it takes that long, Oracle's integrated hardware-software strategies will have to come from way back in the pack to catch IBM and Hewlett-Packard, both of whom have been successfully marauding Sun's user base.
Nonetheless, Ellison said he is still intent on competing hard against IBM and HP, adding he has "no interest in the hardware business," per se but has a "deep interest in the systems business." This means Oracle will focus on very high performance systems, such as the Exadata 2 system it jointly rolled out with Sun last week, and not commodity level boxes.
Continuing on his roll, Ellison said he had no plans to sell off Sun's popular open source database, MySQL, despite some of the reservations expressed by the EU. Earlier this month EU officials said Oracle having control over the leading proprietary database and the leading open source database could end up significantly limiting users' choices in the database market.
Ellison shot back last night saying Oracle's flagship database doesn't compete with MySQL, asserting each product is sold to very different users. Oracle's product is aimed at large corporations for mission critical applications while MySQL is for programmers who can download it for free and generally use it for Web-based applications. It is good to see Larry take a swing back at the EU for such lunacy.
And in another case of Larry being Larry, he couldn't help himself from taking another swing at cloud computing. I thought he got past this, but he still hasn't had his fill. Asked what sort of threat cloud computing presented to Oracle's business, Ellison said there was nothing new about the idea, "that is was just water vapor, just a computer connected to a network."
Come on now Larry, we know its semantics but look at what your competitors can do with just the right words and a huge marketing campaign.
In a somewhat surprising piece of advice to aspiring entrepreneurs in the audience, Ellison said they should think about pouring their money and energies into biotech and not IT. So one of the richest guys in the world, who made his fortune from IT, doesn't think it offers the next generation any growth opportunities?
---
September 15, 2009 11:40 PM
Even as the European Union continues to dig into the validity of Oracle's $7.4 billion proposed acquisition of Sun Microsystems, Oracle chairman Larry Ellison showed off the first product jointly developed by the two companies, confidently calling it "the fastest machine ever built for data processing."
In a presentation, where he was joined on stage by John Fowler, a senior executive with Sun, Ellison said the Exadata Version 2, which marries Oracle's database software with Sun's FlashFire technology, is twice as fast as the original, and is significantly faster than the fastest machine made by archrival IBM.
"We are the fastest in the world for data warehousing and by far the fastest for online transaction processing, because we have optimized random I/O. We can do over 1 million random I/O instructions per second, which is significantly faster than anything IBM has," Ellison said.
Ellison remarks were counterpunches clearly aimed at both IBM and Hewlett-Packard Co., both of which have mounted aggressive campaigns over the past few months hoping to steal away Sun customers while the Oracle-Sun deal met final approval.
Just in the past couple of weeks IBM says it has won over 250 customers in the first half of this year, claiming that is growing more rapidly since Oracle announced its intention to buy Sun on April 20.
Ellison said two other advantages of Exadata 2 are that all of its basic components are fault tolerant, and that large IT shops can scale its capabilities in cloud computing environments.
"People talk about cloud computing where if you need capacity you can just allocate it. Well that's a nice concept if your database systems can add capacity in that environment. Ours' is the only one today that can do that," Ellison said.
Exadata Version 2 is available in four models including a full rack consisting of eight database servers and 14 storage servers, a half-rack with four database servers and seven storage servers, a quarter-rack with two database servers and three storage servers and a basic system with1 database server and one storage server.
All four configurations are available immediately.
We'll have more coverage of Exadata 2 later on Wednesday.
---
September 14, 2009 9:01 PM
It was less than a month ago that many Sun customers were concerned about Oracle's silence on the future of Sun's hardware.  But it looks like Oracle's CEO Larry Ellison has taken the first steps in breaking that silence.
While Ellison is usually known for his memorable quotes and speeches, this time he took a different approach for getting his point across.
Last Wednesday, Oracle ran an ad in the Wall Street Journal. The ad, which also ran on Oracle's web site, lays out Oracle's plans for Sun's hardware and operating system, specifically SPARC and Solaris. The ad, which can be seen here, is aimed at Sun's customers assuring them that Oracle will spend more money developing SPARC and Solaris than Sun has, have more than twice as many hardware specialists and dramatically improve the performance of Sun's hardware.
But what's missing from the ad?
As  Infoworld's Savio Rodrigues points out,  Oracle fails to mention anything about MySQL. According to Rodrigues, this could be for a number of reasons — for example, it's understandable Oracle makes no mention of any of Sun's software products like MySQL or Java, since Oracle already has competing products in the software business.  But as Rodrigues says, isn't Oracle concerned in making sure that Sun's software customers feel protected?
Well, maybe not. At least in this case, the ad may be geared more toward IBM and its recent fight against Oracle than reassuring Sun customers.  According to Information Week, IBM has been trying to win Sun customers from Oracle by offering "Sun-set specials" for those who migrate to their Power hardware running AIX Unix.
But now Ellison seems determined to not let IBM profit off the uncertainty of Oracle's future with Sun, especially as the uncertainty grew earlier this month when the European Commission prolonged its investigation of the deal.
Ellison had this to say at the end of the ad: "We're in it to win it. IBM, we're looking forward to competing with you in the hardware business."
What do you think? Is this a sign that Oracle is going to start divulging more information to customers about the deal? Or is this simply an attack on IBM?
---
September 9, 2009 2:43 PM
The European Union has always taken a tough stance against large American companies who look like they are on the verge of abusing their monopolistic positions. Oftentimes it has been tougher on such American companies than our own Department of Justice.
But the EU's latest objection over the Oracle-Sun deal has little to do with being a watch dog ensuring fair competition and more to do with being an attack dog. We have to assume that EU competition commissioner Neelie Kroes has nothing in particular against Sun Microsystems, but through this upcoming investigation she could do irreparable harm to the company as well as to the fortunes of the newly combined company.
Even before the proposed deal, Sun was a distant fourth behind IBM, Hewlett-Packard and Dell for server hardware market share. Since the April 20 announcement, Sun's market share is in freefall as Sun customers freeze their buying decisions waiting to see what Oracle will do with its hardware business. Adding insult to injury IBM and HP have had a field day picking off Sun users through aggressive new pricing programs.
In late August, Sun suffered its fourth consecutive loss this time reporting it lost $147 million in its fiscal fourth quarter compared to a net gain of $88 million in the same quarter a year ago. The company's revenues plummeted 31% in the fourth quarter to $2.36 billion. If the EU investigation goes on for even another quarter or all the way to its January 19 deadline – and some pundits believe it will – there will be very little left for Oracle to work with going into 2010.
With Sun's server business shriveled to that of a second tier supplier, what does this do to the soup-to-nuts, integrated stack computing strategy Oracle executives have been yammering on about since last spring?  More than a few users I have talked to the last few months are now cozying up to the notion of an integrated hardware-software stack from Oracle. They point to the company's Exadata Database Machine — Oracle databases optimized to run hand-in-glove with HP's server hardware — saying the system far out distances the performance they get with databases they purchased separately. Can Oracle just walk away from that promise and still look good to users? I don't see how.
And if Oracle is hoping to pawn Sun's failing server business off to an IBM or HP after this EU mess gets straightened out in three, four or six months, they may face a fierce level of indifference.
In her statement last week Kroes made it clear one of the major reasons for the investigation is her concern over the world's largest proprietary database maker taking over the world's largest open source database. With one company owning all that database software, bad things most certainly are going to happen to database competitors in Europe and user choice will be nill, right?
Come on now, Neelie, this is open source we are talking about. No one can truly own and control a popular open source product like MySQL – it belongs to the community. The best Oracle can do is coordinate some of the development going on around the product. Most open source licenses demand that whatever you create must be thrown back in to the open source ocean for others to use and/or build on.
There should be no fear about MySQL being "Oraclized" taking the heart, soul and brain out of the product so it works better with Oracle's proprietary products. If Larry's boys do something like that non-Oracle shops don't have to buy it. There will always be another version out in the community.
And one other thing: does Oracle's proprietary database comes close to competing head-to-head with MySQL? Hardly, they are at opposite ends of the competitive spectrum.
So Neelie, for the competitive good of the industry, make this a quick investigation. Competitors are quite able to destroy each other and sometimes themselves – they don't need any outside help.
---
August 26, 2009 5:54 PM
It looks like Oracle CEO Larry Ellison – the outspoken, yacht-owning, top-paid CEO billionare – will soon be the newest member of an exclusive club.
But is this a club he really wants to belong to?
Probably not, because as a member of the $1 per year CEO club, Ellison will be taking a pay cut of $999,999 in Oracle's fiscal 2010, which began June 1.  The fourth richest man in the world received a $1 million salary in fiscal 2009; however, this only accounted for 1.2 % of his total compensation, according to an article in CNET.
So, with 97% of Ellison's income coming from stock, this may be more of a symbolic gesture. But is it also a sign of how the recession is affecting Oracle?
According to the Wall Street Journal's take on Ellison's pay cut, yes.  The WSJ points out that Oracle CEO Jeff Epstein is the only one of the company's executives to finish fiscal 2009 "above the money," having a paper value above his issue price.
Ellison is in good company, however. Who else has been or is a part of the $1 salary CEO club? Here are some notable executives:
Steve Jobs:  The Apple CEO, who owns 5.5 million shares of Apple stock, has been bringing home a $1 salary since 1997. But Jobs' salary seems to have had little effect over his wealth in the past decade, as he's made millions in stocks and accepted large gifts from company executives, such as a $90 million Gulfstream V jet in 2000.
Larry Page, Sergey Brin and Eric Schmidt: The top three Google executives have been receiving $1 salaries since 2004.  Schmidt also received no salary or stock for his recent service on Apple's board of directors, though he did accept $8,700 of Apple gear and a $7,500 "commemorative gift," according to Business Week.
John Mackey: The CEO and Co-founder of Whole Foods wrote a letter to his employees in November 2006, announcing that his salary would be reduced to a $1, he would no longer receive any other cash compensation, and Whole Foods would donate future stock options he would be eligible for to two company foundations. In his letter, Mackey also wrote:
"I am now 53 years old, and I have reached a place in my life where I no longer want to work for money, but simply for the joy of the work itself and to better answer the call to service that I feel so clearly in my own heart."
If we hear a similar sentiment expressed by Larry about how he is in it now only for the joy of creating great database software, we'll be sure to create a whole special report around that news.
---
August 21, 2009 7:03 PM
It's been four months since Oracle announced its planned acquisition of Sun, and today the Department of Justice gave Oracle the green light to move forward with its takeover.  But the past four months have been filled with numerous questions and concerns –many of which are still applicable — about the deal among both Oracle and Sun users.
Here's a quick look back at some of our significant Oracle-Sun coverage of the past four months:
April:
May
June
July
August
Now that the deal is one step closer to completion, what can Oracle and Sun customers do to prepare? Some Sun customers are worried that big changes are on the way, but others are even more worried about another issue – Oracle's silence about the deal and what to expect, especially with Sun's flagship SPARC hardware business and how it plans to license Sun's servers  — by the box or by the number of processors.
What is your company doing to prepare for the Sun acquisition? How is it going to affect you? Do you feel like you have the information you need, or do you think Oracle should be doing a better job of keeping you informed?
---
August 17, 2009 9:45 PM
There were encouraging signs about Oracle's attitude towards open source last week when the company unveiled its Oracle VM Template Builder.
What was encouraging about the announcement was first, the commitment to using open source technologies, and second using it in a way that allows IT shops and ISVs to address a couple of fundamental challenges and to do so inexpensively.
The VM Templates are essentially virtual machines that contain pre-installed and pre-configured enterprise-class software. IT shops can use them to create, package up and deploy applications significantly faster. The VM Template Builder takes advantage of the Oracle Enterprise Linux "Just enough OS" (JeOS)-based scripts.
Given IT shops growing interest in cloud computing and other SaaS strategies, being able to simply and quickly launch virtual applications figures to have a lot of appeal to Oracle shops.
"We are picking up a lot of interest from our users about cloud computing, with a particular interest in deploying private clouds.  They are trying to figure out what it means for them," said Monica Kumar, Oracle's senior director of Linux and open source product marketing. "Virtualization is one of the enabling technologies for cloud computing and a lot of other things. We are looking at virtualization from solutions perspective such as deploying a CRM stack virtually," she said.
Besides the VM Template Builder Oracle also announced the VM template for its Siebel CRM product, which allows users to set up a complete Siebel environment quickly, as well as a test kit for testing a stack of applications before it gets deployed as part of the Oracle Validated Configurations Program.
The VM Template Builder, the test kit, and Siebel template are free, but users must have a license for Siebel CRM.
"If a user has a private cloud infrastructure, with these templates they can bring up applications and solutions much faster. And not just that, with the Template Builder they can build these templates themselves," Kumar said.
Offering an example Kumar said if an IT shop had a financial application, it could use the VM Builder product to create a virtual machine image of the software that could then be downloaded by customers for deployment. Otherwise, customers would have to deploy applications themselves from scratch.
"The template has a GUI and the underlying technology is Linux and so together they basically give ISVs the ability to create a software-in-a-box environment," Kumar said.
Kumar, of course, would not comment on how the new templates might work and play with Sun's xVM Server hypervisor or Solaris virtual containers or even the technologies it has picked up from its acquisition of Virtual Iron.
Hopefully, it will apply most of these newly acquitted open source technologies as practically as it has its own VM templates.
---