---
July 29, 2010 1:20 PM
Earlier this month, Oracle released a service update to Java SE 6, called Update 21. It created unforeseen problems because of Oracle's attempts to rebrand Sun products into Oracle products.
In particular, it caused incompatibility with Eclipse, the open source Java development environment, because Oracle changed the company name property on java.exe from "Sun Microsystems" to "Oracle." From Slashdot:
"In Java 1.6.0_21, the company field was changed from 'Sun Microsystems, Inc' to 'Oracle.' Apparently not the best idea, because some applications depend on that field to identify the virtual machine. All Eclipse versions since 3.3 (released 2007) until and including the recent Helios release (2010) have been reported to crash with an OutOfMemoryError due to this change. This is particularly funny since the update is deployed through automatic update and suddenly applications cease to work."
Oracle has since undone the switch, changing the name field back to "Sun Microsystems." But the subtle change is an indication of how hard acquisitions can be. Absorbing a big, multibiliion-dollar company like Sun into the Oracle brand is no small task. In this case, third party software relied on that company name field being "Sun Microsystems." When it wasn't, and the change was likewise not mentioned in the release notes, it caused problems.
Those in the open source community began pointing fingers at Oracle right away because, well, I guess it's fun for some to point fingers at Oracle. But while Oracle does deserve some of the blame, here, others are at fault as well:
There was already an anomaly in Sun's Java that caused Eclipse to freak out a bit; as a workaround, Eclipse simply ignored the anomaly if "Sun Microsystems, Inc" was in the "company" field of the Java install. It seems more to me less an instance of Oracle "breaking" Java and more an instance of an old bug that should have been fixed long ago rearing its ugly head after a hack workaround no longer helped. But the story has legs because it feeds into people's pre-existing ideas of Oracle as a Borg-like absorber of all — and people's natural fondness in seeing a big guy tripped up.
Oracle has already provided a fix for this, changing the company name field back to "Sun Microsystems" for the time being. But it also warned in its update that it would be changing the company name to "Oracle" for future versions.
July 27, 2010 3:26 PM
According a report in The Wall Street Journal today, Oracle CEO Larry Ellison was the best paid executive of a public company in the last decade, raking in a whopping $1.84 billion.
As you can see on the right in the picture from The Wall Street Journal, Ellison's salary accounts for a very small fraction of his overall compensation. Most comes from gains on options that came as a result of the company thriving over the last 10 years.
Ellison tops a 25-member list that includes Larry Diller of Interactive Corp./Expedia.com, Ray Irani of Occidental Petroleum, and Steve Jobs at Apple. Other technology-related CEOs in the mix include Terry Semel at Yahoo, Michael Dell at Dell and John Chambers at Cisco.
Unlike many on the list, Ellison's high level of compensation went hand-in-hand with the company's performance. Jobs was another example. But there were some on the list, such as Dell, who received big compensation packages despite their companies performing poorly.
---
July 27, 2010 2:48 PM
While Oracle has gained control of Sun technologies, the software giant has also lost some of the people key to their development. Could this hurt them down the road?
First it was Sun CEO Jonathan Schwartz, then Chief Open Source Officer Simon Phipps and then the 'Father of Java' James Gosling – and now, Bryan Cantrill, one of the authors of Sun's DTrace technology, has left Oracle to "to venture again into something new."
In Cantrill's latest blog entry – which any mention of Oracle is noticeably absent from – he details his 14-year career with Sun, highlighting his involvement in Fishworks, and the Sun Storage 7000 series.  In the July 25 post, titled "Good-bye, Sun," he also expresses his gratitude to many of his Sun co-workers and what they taught him.
"One of Sun's greatest strengths was that we technologists were never discouraged from interacting directly and candidly with our customers and users, and many of our most important innovations came from these relationships," he wrote.
Is Cantrill implying that these relationships are something Oracle lacks? That's what one article on H-online suggests, saying it may be an indication of the culture at Oracle, since "Oracle has developed a reputation for being very hard to communicate with."
Still, this doesn't seem to be anything that Oracle or Larry Ellison plan on changing soon.  Since the Sun acquisition, lack of communication has become evident as customers are left wondering about Oracle's future; for example, wary users are still without a clear roadmap for Solaris and OpenSolaris.
Even when Oracle does provide information — such as details about its stack computing strategy – customers have said that they're not saying enough.  The OpenSolaris governing board has also threatened to dissolve, citing a lack of communication between the Oracle and the OpenSolaris community.
---
July 22, 2010 2:21 PM
Almost half of Oracle-Sun hardware customers are leaving the platform or considering it, according to a recent survey.
TheInfoPro will release its latest server survey results next month, and the results don't bode well for Oracle-Sun server hardware. According to the survey of 252 server pros, 21% of Oracle-Sun hardware customers are planning to leave Oracle-Sun for a competitor, with another 26% considering it.
We have documented Oracle-Sun's hardware woes thus far, and they haven't been pretty. Though interest in Oracle's Exadata Version 2 is booming, the fact is that Oracle's rosy picture of the Sun acquisition isn't so rosy. For one, Gartner recently reported that Oracle-Sun's server hardware sales were nosediving.
The results from TheInfoPro also indicate customers' disenchantment with Oracle software. According to the survey, 18% of end users are considering switching, with the highest cited reasons being poor strategic management, competitive positioning, weakened sales-force quality and low-functioning tech support.
I have spoken to several end users who, despite being big Oracle shops, are still continuing their migration off Sun hardware. Oftentimes they're moving to commodity x86 hardware on Linux. If that happens to be your case, let us know why you're doing it, either in the comments or by writing directly to me.
---
July 21, 2010 4:09 PM
Oracle customers have long lamented the software giant's 22% annual fees for maintenance and support.  But even as users move to third-party support, pursue negotiations and opt out of paying maintenance entirely, Oracle has stood its ground on what CEO Larry Ellison calls its most profitable business.
Ray Wang has voiced his concern about these "all or nothing" maintenance agreements that require customers to put every license on an upgrade track. Wang released his own Enterprise Software Licensee's Bill of Rights, which he recommended enterprises use when negotiating contracts. Now, Gartner is following suit with its own maintenance guidelines for software vendors.
This week, it issued a document and formed a new advocacy council, Gartner Global IT Council for IT Maintenance, around the issue.  Its new code of conduct will serve to correct imbalances between the value customers receive for maintenance fees and the revenue they provide vendors, Gartner said.
Some clauses of the code include a right to regular, predictable updates to software products; fair percentage ranges for annual maintenance fee hikes; and clearly spelled-out support time lines for older releases.
The council hopes the code of conduct will act as a starting point for discussion and later become an industry standard.
But would vendors like Oracle – who have gone as far to sue third party support providers – really follow something like this? And as others in the know have questioned – what stick does Gartner have to make them do so?
This is a question analyst Vinnie Mirchandani addressed in a recent blog post on the global IT council.
"I would love to see Gartner put some teeth behind this code. Have the guts to call out IBM, Oracle, SAP, Microsoft and others as they violate those principles," he wrote.
---
July 20, 2010 12:05 AM
Oracle has updated its Coherence in-memory data grid software, a product gaining some attention for its ability to scale applications for private and public cloud deployments.
Coherence 3.6 has almost 850 improvements since its last release about 18 months ago, according to Cameron Purdy, Oracle VP of development. We're obviously not going to list them all, but some of the major ones include more exact reporting against live transactional data, better data reliability and improved scalability for .NET applications.
Grid Dynamics, a Silicon Valley-based company, uses Coherence to help its clients build out scaled environments, particularly in deploying public and private cloud environments. Taylor Gautier, principal architect at the company, said they work with a lot of retailers, telecom and financial firms who are looking to either update their infrastructure and/or scale it up for the Web or for internal transactions.
"For example in the retail space, a lot of the technology is 10 years old," he said. "A lot of them are looking at overhauling their technology to provide dynamic content to users."
So if a retailer wants to put its product catalog online, for example, Grid Dynamics will do that and may employ Oracle Coherence to help. In telecom, Gautier said that Coherence allows phone companies to build high-performance billing solutions that can process events quickly enough for the company to manage its user accounts. So for example, if a person has a pre-paid cellular telephone, the software is able to quickly tell when the phone has run out of minutes and shut off the service immediately, rather than giving the user free extra time.
Gautier said there were a few features in the new version of Coherence that interested the technical team at Grid Dynamics. One is an improved framework for making additions to the cache. In a retail example, that framework ensures that the price for a product, for example, is the same across the site.
"You don't want half the population to see that the date is difference from somewhere else on the site," Gautier said. "That would be a really bad experience for end users. Being able to update all data across the website in real time is really important."
He said another new feature is an indexing process that makes it easier to locate data spread across multiple compute nodes.
Grid Dynamics doesn't have Coherence 3.6 in production yet, but they have been beta testing it and plan to go live with it soon.
---
July 14, 2010 2:14 PM
The OpenSolaris governing board, which includes members such as former Sun open source chief Simon Phipps, is threatening to dissolve unless Oracle appoints a liaison to the group.
That decision came at a meeting of the board on Monday, where members expressed disappointment at the lack of communication between the OpenSolaris community, which the governing board represents, and Oracle. Apparently, Jeb Dasteel, a senior vice president at Oracle, was supposed to attend the meeting but didn't show. That upset board members, who according to the minutes of the meeting seemed ready to throw their hands in the air:
The bottom line is that Oracle (doesn't) have any information to pass on and that they'd like us to wait a couple of months before we make any moves to disband. The vacuum that's been created through lack of dialog is leading to stagnation and allowing rumor mills to run riot.

Simon (Phipps) then discussed the options available to the OGB. For whatever reason the possibility of a co-development effort between Oracle and the OpenSolaris Community does not seem to be materializing. He believes that the current setup of the Community has come to the end of its usefulness.
What does that mean, exactly? If the OpenSolaris governing board disbanded, it would just mean that Oracle and Oracle alone would be responsible for the development of OpenSolaris. There essentially wouldn't be an open source community to also work on development.
That's a bad idea according to Ben Rockwood, the director of systems engineering at cloud computing company Joyent. Rockwood wrote in his personal blog that the governing board disbanding would be a "cowardly act."
"The body has been useless for a long time, but only because it has chosen to be," Rockwood wrote. "The majority of the OGB's life (has been) wasted by trying to restrict its own authority by endlessly debating and (re-writing) the constitution. It's never lead (to) anything, and it isn't now. But the fact that it's a wet rag doesn't mean we should simply thrown in the towel. A weak seat of power is better than no seat at the table."
Meanwhile, some comments over at the news site of IT venture firm Y Combinator indicate that many don't think there's that much in OpenSolaris worth saving anymore.
"(Open)Solaris died a few years ago," one wrote. "It has got some great features like Zones and ZFS, and it's still very stable. However, they lost the hearts and minds of almost everyone."
As for what Oracle's reaction will be, time will tell. One commenter at Y Combinator had a theory, though:
That's a threat?!Larry Ellison: "Uh, sure, we'll get right back to you on that."

[Larry alt-tabs back to his word processor with a draft of his Solaris Developer Trial licensing plan: (free) for 30 days followed by a $9000-per-seat licensing fee]
---
July 13, 2010 1:40 PM
Oracle issued a critical security patch update today, with 21 of the 59 patches being for the Sun Solaris operating system.
Some of the "vulnerability fixes," as Oracle calls them, affect multiple products. Overall, the patches fix problems in 29 different Oracle products, including Oracle Database, WebLogic, E-Business Suite and PeopleSoft.
The update contains 13 patches for Oracle Database Server. Four of them, according to Oracle, "may be remotely exploitable without authentication, i.e., may be exploited over a network without the need for a username and password."
There are also two vulnerabilities in the TimesTen In-Memory Database that can be exploited remotely without authentication, and three in Oracle Secure Backup. These are the most severe vulnerabilities, according to Oracle, garnering a Common Vulnerability Scoring System (CVSS) score of 10 in a range of 1-10.
Seven of the 21 vulnerabilities in the Solaris suite can be remotely exploitable without authentication.
---
July 7, 2010 2:35 PM
According to a recent Gartner report on Oracle modernization (subscription needed), Oracle will continue to push end users to its entire IT stack in an effort to continue to drive revenues, especially on the software side. But it won't be easy.
The report states that Oracle will be aggressively targeting customers on other vendors' legacy systems — in particular, IBM's mainframe and System i (previously called the AS/400) servers. Dale Vecchio, the Gartner analyst, said Oracle will do this through Tuxedo, its mainframe rehosting application, as well as its other Application Grid products. Vecchio claims that Oracle's acquisition of Sun gives it a stronger migration argument to those running legacy systems.
Not everything is hunky dory, though, in Vecchio's view. Oracle faces a bunch of challenges in this quest to move customers to its full stack, which now includes databases, middleware, applications and hardware. First, Vecchio said Oracle must quickly direct its salespeople to focus their message around the integration of hardware and software.
Second, the addition of Sun hardware "does have the potential to disrupt relationships that Oracle has had with companies such as HP or Fujitsu, as they are likely to be seen as competitors, not just partners." We have already seen this to some extent, as with Oracle yanking HP's Solaris support agreement.
Finally, Vecchio said that Tuxedo isn't appealing as a modernization platform to some customers because "it's an old, established transaction platform."
---
July 6, 2010 2:34 PM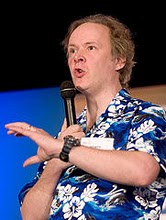 Michael "Monty" Widenius, the founder and original developer of open source database MySQL, has filed an appeal of the European Commission's approval of the Oracle acquisition of Sun Microsystems.
Widenius has long been opposed to the Oracle takeover of Sun, which in turn owned MySQL. He argues that Oracle will stifle the competition with its own database products that MySQL presents. Widenius fought the acquisition from the start, even forming an online petition called HelpMySQL to try to influence the European Commission to reject the Oracle-Sun deal or at least force Oracle to let go of MySQL.
European antitrust regulators' concerns about MySQL is what led to the long delay to the Oracle-Sun deal finalizing.
The European Commission decided that MySQL didn't always compete with Oracle, especially in the high-end market. It also wrote in its decision on the Oracle-Sun merger that its fears were allayed by some promises Oracle made regarding MySQL in late 2009.
"Given the specificities of the open source software industry, the Commission also took into account Oracle's public announcement of 14 December 2009 of a series of pledges to customers, users and developers of MySQL concerning issues such as the continued release of future versions of MySQL under the GPL (General Public Licence) open source licence," according to the decision. "Oracle has already taken action to implement some of its pledges by making binding offers to third parties who currently have a licensing contract for MySQL with Sun to amend contracts. This is likely to allow third parties to continue to develop storage engines to be integrated with MySQL and to extend the functionality of MySQL."
Widenius said on Friday that he didn't want to make a full statement until Oracle had responded to his appeal. But he told the Financial Times that the promises Oracle gave regarding MySQL "weren't worth the paper they were written on."
What do you think? Does Widenius have a point, or is it time to let it go?
---