---
September 9, 2010 1:52 PM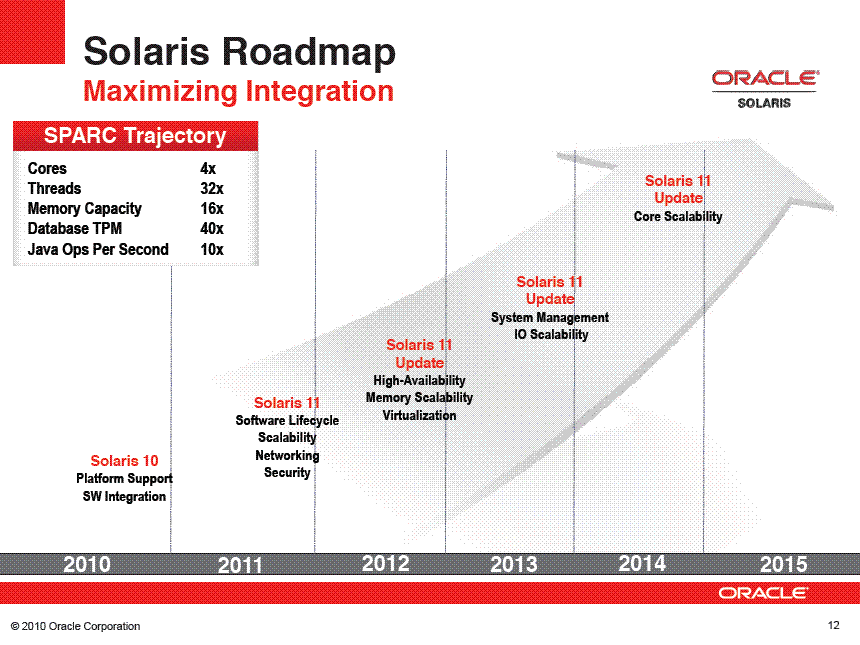 Amid all the news around former HP CEO Mark Hurd joining Oracle, the company upgraded Sun Solaris 10 this week. The updated version is called Oracle Sun Solaris 10 9/10.
This is similar to the regular quarterly upgrades Sun would release for Solaris, and though it doesn't have anything groundbreaking, there are a few features worth noting, especially as they pertain to other Oracle products:
Specific network enhancements for Oracle Real Application Cluster (RAC)
Increased reliability for virtualized Solaris instances when using Oracle VM on Sparc chips
Tools to move earlier versions of Solaris on physical machines to Solaris Containers, Solaris' virtualization technology in Solaris 10.
Solaris ZFS tools for recovery and device management
You'll notice that the top two are related to getting Solaris to run better with Oracle products. This all feeds into Oracle's continued push of its stack IT architecture, which is its attempt to get end users to run everything Oracle, from the chip to the application. John Fowler, Oracle's systems chief and formerly Sun's systems chief, said as much in a video announcing the Solaris enhancements this week.
Most Solaris users won't be overwhelmed by the new upgrade. One I wrote to replied that it seemed "like a lot of hooplah for a normal quarterly update revision." He also wrote:
"Oracle seems to be trying REALLY HARD with the 'LOOK WE CARE ABOUT SOLARIS! SEEE!' thing."
As you can see, some Sun Solaris users are still skeptical of Oracle's motivations.
This upgrade, and any other quarterly upgrades in the next year or so, will serve largely as stopgaps until Oracle is ready to unveil Sun Solaris 11, which is due out next year as you can see in the roadmap picture here (click picture for larger version). Not to speculate on the geography of the words in the slide, but it looks like Solaris 11 will come in the second half of next year.
In the video, Fowler said Solaris 11 will go up "in scalability from single terabytes of memory to double-digit terabytes of memory" and "from hundreds of threads to thousands of threads."
September 8, 2010 3:14 PM
Yesterday I asked Jonathan Eunice, the founder and principal IT advisor at Illuminata, about Oracle hiring former Hewlett-Packard CEO Mark Hurd as co-president. Our story yesterday showed that end users seem mostly indifferent to the hiring. In particular, I asked Eunice how Hurd's experience leading Teradata might help at Oracle, particularly when it comes to the Oracle Exadata machine. Here's what Eunice had to say:
Teradata isn't really a hardware company–at least not in the general-purpose hardware sense of HP, Dell, etc. It's more an appliance company; like NetApp or Netezza; what you're buying is the software intelligence about solving a particular problem, but the way it's bought and sold is tied to specific (hardware) systems. Some call this "iron-wrapped software."
Exadata is a great analogy; a relational DBMS plus the pre-configured hardware to run it–so the system can be highly optimized for the task at hand, but more important, so that the customer doesn't have to bother with the nuts and bolts. Hurd has experience selling this kind of appliance-ized technology at Teradata, and HP ramped up similar thoughts during Hurd's tenure, including its Neoview data warehousing play and BladeSystem Matrix.
While the "infrastructure by the pound" model is definitely on the rise, Oracle's probably more interested in the fact that Hurd has now worked with a large number of premier global enterprises at two different vendors. He has a lot of contacts and friends among customers. He's been talking to them for years about what they want in data processing and analytics, and he knows the competitive landscape well. He also was highly effective as an operational manager at HP, bringing it discipline and much-improved results. Finally, he knows exactly how Teradata (an Oracle enemy) and HP (a huge route-to-market for, and leading frenemy of, Oracle) work from the inside. So if you can get over the 'stepping out with a contractor' and 'diddling his expense claims' issues, he can be a great asset for Oracle.
---
September 1, 2010 5:14 PM

Profile: Shayna Garlick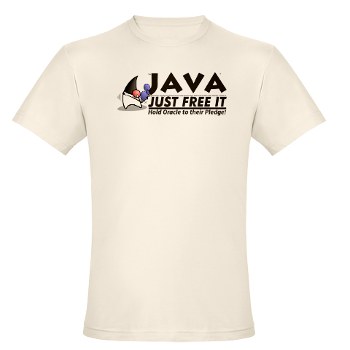 The upcoming JavaOne conference — part of Oracle OpenWorld in San Francisco — looks to be shaping up quite differently than Oracle planned.
When James Gosling left Oracle back in April, he said he was "pretty encouraged about the way things would work out" for Java. But now the father of Java is leading a campaign to protest Oracle's strategy for the open source programming language, including the software giant's recent lawsuit against Google.
On Friday, Gosling revealed on his blog "free Java" t-shirts (and mugs and pins) that he designed himself and asked JavaOne and OpenWorld attendees to wear one to "let Larry know you care." The shirts feature the slogan "Java – Just Free It. Hold Oracle to their Pledge," referring to Oracle's promise in 2007 to create an independent Java foundation.
Oracle's lawsuit against Google last month claims that Google is violating Oracle's intellectual property through its use of Java on its Android smartphone.  And though he claimed to be "pretty encouraged," maybe Gosling actually had an inkling that something like this would happen when he left Oracle:
"During the integration meetings between Sun and Oracle where we were being grilled about the patent situation between Sun and Google, we could see the Oracle lawyer's eyes sparkle," he wrote in an Aug. 12 blog post.
But Gosling isn't the only one to stage a protest at JavaOne – Google is showing a major one of its own by pulling out of the conference altogether. Google was supposed to play a significant role in the JavaOne, with employees scheduled to present a variety of sessions on topics including Java in the cloud and GUI animation.  Google's Joshua Bloch called his company's absence at the show a "painful realization":
"We wish that we could [present at the show], but Oracle's recent lawsuit against Google and open source has made it impossible for us to freely share our thoughts about the future of Java and open source generally," he said.
Google has also called the lawsuit "baseless" – but is this completely true? And could something like Gosling's t-shirts really prove this? JavaWorld blogger Josh Fruhlinger certainly doesn't think so. He writes that "the idea that (the t-shirts will) somehow change Oracle's trajectory strikes me as ludicrous," adding that while an independent Java foundation once made sense for Oracle, it's no longer in Oracle's best interests (and Gosling and others may be having a hard time separating emotion from business).
Ellison and executive vice president Thomas Kurian plan to discuss the future of Java in the opening keynote at JavaOne. It should be interesting to see how many Gosling t-shirts we notice in the crowd- will you be wearing one?
---
August 31, 2010 4:22 PM
Oracle introduced two new Sun Netra servers today, one a blade and the other rack-based.
Both servers are based on the latest Intel Xeon processor nicknamed Nehalem, and follow up on earlier Sparc-based Netra products that Oracle-Sun announced in May. Mark Butler, the director of product management for Netra Systems, said the new servers mean a doubling of the processing cores and threads compared to previous models.
Butler said end users can expect more Netra rack and blade servers from Oracle in the next year, but he gave no further details. The first server is the Sun Netra CP3270 ATCA blade, which includes quad-core Intel Xeon chips and up to 32GB of memory. The other is the Sun Netra x4270, which includes quad-core Xeon chips and up to 144GB of memory. Both are compliant with Network Equipment Building System (NEBS), which is the standard for telecommunications IT.
The telecommunications industry was always a big one for Sun Microsystems, along with financial companies and academia. Oracle is working to make the Netra line as close as it can architecturally to its enterprise line, presumably in an effort to streamline design and manufacturing costs. Butler said that Oracle is trying to minimize any differences between the Netra and enterprise lines.
---
August 25, 2010 2:32 PM
Oracle has released some long overdue roadmaps for the Sparc processor and the Solaris operating system, and they're substantial. Here's the quick summary:
Sparc will have 128 cores by 2015, up from 32 today. It will also have the potential for more than 16,000 computing threads, up from 512 today. Memory capacity will increase from 4TB today to 64TB in 2015.
Solaris 11 is due out next year, six years after Solaris 10 came out in 2005. It is expected to include improvements in every facet of the operating system, from processor core and thread support to networking and security support.
"With Sparc, we are committing to at least doubling performance levels every two years," Oracle systems chief John Fowler said. "We will scale to thousands of threads and multiple terabytes of memory."
All in all, if Oracle follows through on this, that is some impressive stuff. Oracle has been the brunt of some bad news in the wake of its acquisition of Sun Microsystems, including poor server sales results and reports that IT shops are leaving the Sun hardware platform. Much of the worry revolving around Oracle-Sun earlier was its virtual nonexistent roadmaps for Sparc and Solaris.
Now that those are in place, Oracle has better ground to be able to retain existing Sun hardware customers, and possibly go out and get some more. We'll see what happens.
---
August 24, 2010 3:24 PM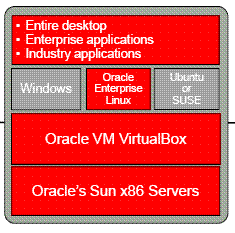 Last week during an online virtualization event, Oracle continued to push its concept of stack computing. And that concept includes Oracle VM, not VMware.
Understandably, Oracle is going to want to push its own virtualization technology. In the case of servers, that happens to be Oracle VM, which is basically Xen in disguise. But as Oracle pushes Oracle VM on customers, it is also trying to push VMware aside. This despite VMware being the dominant server virtualization technology in the x86 server market, with it showing no signs of waning.
According to a recent SearchOracle.com reader survey taken largely by DBAs and IT managers – all of whom are running Oracle – 74% use VMware for server virtualization. Only 13% mentioned Oracle. But see the picture here? That is Oracle's view of the virtualization world, and all it includes is Oracle VM.
Last week before the event I wrote about whether Oracle would even mention VMware during its six-hour online virtualization event. As it turns out, it did talk about VMware in the context of how inferior it is to Oracle VM. In the initial session, Oracle Chief Corporate Architect Edward Screven and Executive Vice President John Fowler gave 10 reasons why "Oracle Delivers More Value Than VMware." They included:
Oracle VM is optimized for Java
Aggressive testing with Oracle application and database workloads
Oracle VM included with the server hardware
Integrated support
Integrated everything else
"With these techs under one roof, we incorporate and include all technologies," Fowler said. "We build hardware technologies with virtualization technologies and they're included in system sales. We don't consider them to be a third-party add-on."
Of course, the drawback to adopting Oracle VM for those 74% of shops running VMware is it can often be difficult to do a rip-and-replace for any technology. Server administrators and programmers get comfortable with a certain technology and don't want change. VMware is the market leader. Shops don't want multiple server virtualization technologies in the same IT shop, because it can get too confusing.
This is an important move from Oracle. The company has decided to push its Oracle VM virtualization technology as hard as possible, while pushing VMware to the fringe. Its support for running Oracle on VMware is tepid at best, with support being nonexistent when it comes to Oracle RAC. Its licensing for running Oracle on VMware also leans toward costing more than running it on Oracle VM, due to tricky definitions around "soft partitioning" and "hard partitioning."
In sum, Oracle is developing hostile licensing and support policies toward VMware, seemingly in an effort to push Oracle VM. Will it work? It might. Oracle Database is the backbone of many IT shops, and there isn't going to be any widespread abandonment of that database platform. If Oracle undercuts VMware on pricing with Oracle VM and offers limited support on VMware, IT shops might eventually feel forced to go with Oracle VM if they want to continue to build their server virtualization infrastructure.
---
August 19, 2010 2:24 PM
Oracle is holding an all-day online forum on virtualization today. It's called "Oracle Virtualization: The Most Complete Virtualization. Desktop to Data Center."
The event runs 9am-3pm PT and none of the session titles or descriptions mention VMware. Oracle VM is mentioned about 10 times in the session descriptions, and Sparc/Solaris virtualization is also mentioned a few times.
According to a recent SearchOracle.com reader survey taken largely by DBAs and IT managers – all of whom are running Oracle – 74% use VMware for server virtualization. Only 13% mentioned Oracle. So could Oracle really hold a six-hour online forum on virtualization without once mentioning the elephant in the room, the most popular server virtualization platform right now, in VMware?
I guess we'll find out.
Here are a few interesting sessions and their descriptions:
9:00-9:30AM (PT)
The Most Complete Virtualization – From Desktop to Datacenter
Join Oracle executives Edward Screven and John Fowler as they discuss: Oracle's view on Virtualization; How our strategy helps users realize the true benefits from using Virtualization; Oracle and Sun products integration details from the last six months showing progress on many different fronts including server, desktop, storage virtualization, as well as optimization with hardware, database, middleware, and apps.; Roadmap outlining significant products/solutions.
10:30-11:00AM
Best Practices for Virtualizing Oracle Database 11g
This session provides proven methodologies that enable rapid, reliable and efficient deployment of Oracle Database 11g in an Oracle VM production environment. Oracle VM is architected to be the most efficient server virtualization solution for virtualizing Oracle Database. It is available as a free download to get you started right away with your virtualization projects. Get expert advice on using Oracle VM Server for x86 and achieving maximum performance and reliability, configuring and sizing virtual configurations, best practice tuning tips, benefitting from high availability and live migration options, for virtualizing Oracle Database 11g.
1:30-1:45PM
MercadoLibre Ensures Cost Reduction and Accelerated Software Deployment with Oracle VM
Rodrigo, Director, Infrastructure and Site Operations for MercadoLibre, the leading online trading platform in Latin America with over 43 million users, shares with us the keys to their success deploying Oracle VM and Oracle Enterprise Linux. Find out how MercadoLibre achieve superior service with a simplified IT infrastructure and private cloud. Learn how one of the top 50 most-viewed websites in the world is staying ahead of the curve!
2:00-2:15PM
Oracle Desktop Virtualization at Cincinnati Bell Technology Solutions
Cincinnati Bell Technology Solutions (CBTS) provides voice and data telecommunications, managed services, datacenter products and solutions to business customers throughout the United States. CBTS started implementing Oracle Sun Ray Clients in 2008 and saw significant results in administration, management, and energy consumption. Join Jeff Harvey, CBTS VDI Practice Manager, as he discusses the Oracle desktop virtualization deployment at CBTS.
2:30-3:00PM
Solaris Virtualization at Qualcomm Incorporated
(no description)
---
August 17, 2010 1:39 PM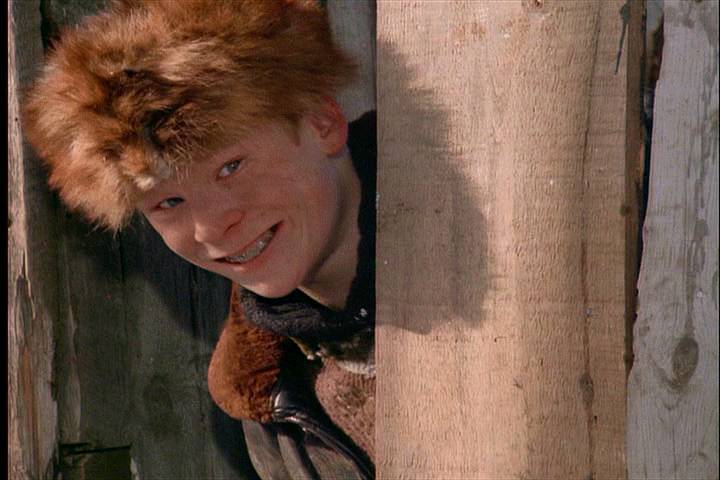 A lot of the media around the recent Oracle vs. Google lawsuit revolves around Oracle's supposed money grab. The story goes that Oracle really isn't out to protect Java. But is that really what Google wants to do?
First, a quick summary. Oracle claims that Google is violating Oracle's intellectual property related to Java with its Android operating system used on mobile phones. Oracle, of course, acquired Java when it bought Sun Microsystems earlier this year.
"In developing Android, Google knowingly, directly and repeatedly infringed Oracle's Java-related intellectual property. This lawsuit seeks appropriate remedies for their infringement," Oracle spokesperson Karen Tillman said in accusing Google of patent and copyright infringement.
In its response, Google called the lawsuit baseless: "We are disappointed Oracle has chosen to attack both Google and the open-source Java community with this baseless lawsuit. The open-source Java community goes beyond any one corporation and works every day to make the web a better place. We will strongly defend open-source standards and will continue to work with the industry to develop the Android platform."
Google's claim that it's just defending the integrity of Java here is pretty laughable. James Gosling, considered the father of Java, hit pretty much spot on when he commented on the firestorm that there "are no guiltless parties with white hats in this little drama. This skirmish isn't much about patents or principles or programming languages. The suit is far more about ego, money and power."
In fact, the early history of Google's interaction with Sun and its own Android OS is an indication of Google's true intentions regarding Java. The bottom line: Google abused Sun's Java patents because it knew that Sun wouldn't fight back. Why? Because doing so would hurt Sun's reputation in the open source community, a community the company was trying greatly to foster, especially in its later years.
According to Gosling and common sense, Google wanted the proliferation of the Android OS so it could start competing with Apple in the fast-growing mobile market. It bullied Sun to help them do that.
Further, according to The Wall Street Journal, Oracle did engage in talks with Google after the Sun acquisition in an attempt to get a licensing deal done. We're not privy to those negotiations, and as most end users out there know, Oracle can drive a hard bargain when it comes to licensing. But it's not like Oracle acquired Sun and immediately filed a suit against Google.
---
August 11, 2010 2:24 PM
Tech media has been ablaze the past few days with the news of Mark Hurd, who resigned as CEO of Hewlett-Packard Co. due to some alleged transgressions, including an extramarital affair with a contractor and misleading expense reports.
As it turns out, that news might not affect the business of IT; that is, server buyers don't plan on punishing HP for the Hurd gaffes. Nonetheless, the CEO of one of the biggest IT companies in the world is going to cause a few ripples, and anything sordid or resembling sordid makes it that much juicier.
After an investigation, the HP board of directors suggested (read: forced) Hurd to resign. It was a move that another tech giant, Oracle CEO Larry Ellison, found appalling.
"The H.P. board just made the worst personnel decision since the idiots on the Apple board fired Steve Jobs  many years ago," Ellison wrote in an email to The New York Times. "That decision nearly destroyed Apple and would have if Steve hadn't come back and saved them."
As it turns out, Ellison is good friends with Hurd. According to the Times story, the two are both "avid tennis players, and Mr. Hurd often plays at Mr. Ellison's house in Silicon Valley." Oh. So Ellison is defending the honor of his tennis buddy? That's cute.
According to the Bloomberg story, Hurd submitted receipts for expenses ranging from $1,000 to $20,000 over two years that should have been labeled as personal. Fudging a few numbers on your mileage reimbursement is one thing; using the company dime to wine and dine some chick you're sleeping around with is another. That is, if that's what the case was.
But sometimes you just have to think of it from Ellison's and Hurd's perspectives. They get paid tens of millions of dollars every year. Ellison is one of the richest people in the world. To them, $20,000 is pocket change.
Hurd will also receive tens of millions of dollars in a severance package. And now that he's no longer CEO of HP, I'm guessing he might be visiting Ellison at his house in Silicon Valley a bit more often. Tennis anyone?
---
August 4, 2010 2:57 PM
Oracle is hosting a video challenge and offering free passes to Oracle OpenWorld, JavaOne and Oracle Develop this fall.
To win, you must submit a video explaining why you deserve to get the free pass. The video must be 30 seconds or less and be posted on YouTube. One person will win a free pass to Oracle OpenWorld, and two people will win free passes to JavaOne and Oracle Develop. The contest started last week and ends soon on Aug. 9, so if you want to enter, you have to act quickly.
The community will pick the five finalists in each category. Then a group of Oracle judges will pick the winners out of the finalists. Winners will be notified around Aug. 11, and their names made public Aug. 21.
There is a bonus just to submitting. Everyone who submits an entry will get a discount code to pay the early bird price at registration. That's a $400 savings over the normal on-site price.
---