---
October 18, 2010 8:56 PM
While in many ways we are still waiting to see how the Sun acquisition will change Oracle – for example, what it will do with technologies like Solaris and OpenSolaris – it seems that some of the original hype of the acquisition has died down. News from the acquisition was definitely not absent at last month's Oracle OpenWorld, but much of the show focused on other things such as Fusion Applications, Oracle Exalogic and even the hiring of HP CEO Mark Hurd.
So, does this mean Oracle is ready for its next big acquisition?
That's what some are saying, as speculation is growing that Oracle is looking to buy the data storage systems company EMC in a deal that would likely also come with the leading server virtualization software, VMware, of which EMC owns 80%. Stock prices of both EMC and Oracle have even been reflecting this recent rumor, though some analysts are saying that while it is a possibility, such a deal is not the most likely scenario.
Still, with Oracle's recent focus on cloud computing and the failure of its own OracleVM's ability to compete with VMware in the virtualization market, the idea isn't too far-fetched.  Both the storage solutions and virtualization software that EMC would offer could both be great assets for Oracle's Exadata and Exalogic machines. And, of course, Larry Ellison is not one to pass up a deal that would continue to increase Oracle's power in a number of markets.
As we wait to see if Oracle will make yet another deal that could alter the entire IT landscape, what questions do you have? Do you think this deal would make sense?
After I posed this question in a SearchOracle.com newsletter on Monday, I received some mixed feedback from readers. One reader thought the deal would make sense because of the benefits that VMware could bring to both public and private clouds. He wrote:
"I saw a virtual environment working on Oracle with VMware here… I really would recommend this deal. But not knowing exactly what the strategic objectives of Oracle are I cannot know."
Another reader also thought the deal would make sense, but for a different reason:
"This will take Oracle solutions to the next level (highest one in my opinion). For instance, in our company we suggested buying an Exadata machine and all benchmarking went well, except one thing that made the whole thing be refused, which is that Exadata storage is not EMC-based, so we simply took the option out and went for home-built RAC architecture."
And one other reader just had this to say:
"Just another opportunity for Oracle to provide terrible support on a new acquisition."
October 13, 2010 1:03 PM
Oracle released a large security update on Tuesday, its last of the year, that includes 85 security patches.
The update runs the gamut of Oracle products: Oracle Database 11g Release 1 and Release 2, Fusion Middleware, Application Server, Identity Management, BI Publisher, E-Business Suite, Agile, Transportation Management, PeopleSoft, Siebel, Primavera, Sun Products and Oracle VM are all included in the patches.
Oracle security upgrades are typically released on the Tuesday closest to the 15th day of January, April, July and October. So the next scheduled security update is expected on Jan. 18, 2011, followed by April 19, July 19 and Oct. 18.
---
October 12, 2010 2:42 PM
Oracle and IBM had a joint announcement yesterday that they will cooperate on Java development through OpenJDK, the open source implementation of the Java programming language that Sun Microsystems started in 2006.
Does it sound warm and fuzzy? Keep reading.
IBM's decision to do this will change its development focus from Apache Harmony, another open source Java implementation, to OpenJDK, according to Bob Sutor, VP of open systems at IBM. Sutor basically acknowledges that Oracle's control of Java forced IBM's hand to make this move:
It became clear to us that first Sun and then Oracle were never planning to make the important test and certification tests for Java, the Java SE TCK, available to Apache. We disagreed with this choice, but it was not ours to make. So rather than continue to drive Harmony as an unofficial and uncertified Java effort, we decided to shift direction and put our efforts into OpenJDK.
Google's Android operating system for mobile devices is based on Java that came out of Apache Harmony. IBM developers, who were big contributors to Harmony, are now moving away from it, leading some to think that Harmony will be effectively dead. This all fits nicely into the storyline of Oracle suing Google over its use of Java in Android. Coincidence? Is anything with Oracle a coincidence?
There has also been some talk on the Web about the Java Community Process "logjam," and how this collaboration may eliminate that, or at least lead toward a more friendly development community for contributing to future releases of Java. James Gosling, considered the father of Java, wrote on his blog that he wasn't sure if this news breaks that logjam.
"Only time will tell," he wrote, "but I'd sure be happy if it does."
There are skeptics, though. Simon Phipps, the former open source chief at Sun, wrote that "the real meat is in what's not said, especially about the Google lawsuit, the future of Apache Harmony without IBM, the licensing arrangements, the governance of OpenJDK and the carving-up of control of the JCP."
---
October 5, 2010 3:12 PM

Oracle announced today that it has agreed to acquire privately held Passlogix, a maker of single sign-on software, to boost its own software security and identity management and pull Passlogix customers into its own support and licensing umbrella.
The Oracle-Passlogix acquisition is expected to close by the end of this year. Oracle did not disclose financial terms of the deal.
New York-based Passlogix has been around since 1996, and claims having sold 21 million licenses for its software. Its CEO is Marc Baroditsky, who previously worked for another security software company called Numera. Its customers include HSBC, Panera Bread and the U.S. Postal Service.
Oracle has been partners with Passlogix since 2006, an agreement under which Oracle sold rebranded versions of Passlogix's identity management and single sign-on software under its own Fusion Middleware name. Expect the Passlogix software to be rolled into and integrated more with Oracle Access Manager and Oracle Identity Manager.
Current Passlogix customers, meanwhile, can expect to be pushed into adopting Oracle's entire identity management portfolio at higher licensing and support costs. Nothing new there. To give you an idea, here's an excerpt from a FAQ on the Oracle-Passlogix deal:
How is the proposed transaction between Oracle and Passlogix expected to benefit Passlogix customers?

Passlogix products are complementary to Oracle's identity management offerings and the combined solution is expected to provide a more comprehensive solution than available today.

Passlogix's customers are expected to benefit from the increased investments in R&D and are also expected to receive improved customer support through access to Oracle's 24X7 global support and services organization.
---
---
October 1, 2010 2:09 PM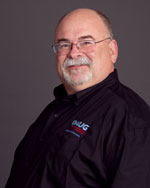 Floyd Teter, a consultant with Oracle partner Innowave Technology, vice president of the Oracle Applications Users Group, and former systems engineer for NASA's Jet Propulsion Laboratory, had this to say about Exadata. Remember, Teter is an apps guy, and Exadata is a database box. Anyway:
But as an apps guy, it just doesn't excite me much. And, looking from the perspective of a small or medium size business, the cost is probably way out of my league. Maybe it will get more traction with SMB as a deployed system for hosting cloud-based services, but that remains to be seen. So the resurrection of big iron isn't really doing much for me personally.
---
October 1, 2010 2:09 PM
James Gosling, the founder of Java, roamed the halls at JavaOne and Oracle OpenWorld last week wearing a T-shirt that, he admitted, he saw no one else wearing. Anyway, he had a few amusing things to say. On Oracle hiring former HP CEO Mark Hurd, Gosling heard:
One of the formerly Sun, now Oracle, folks asked roughly "Larry hired Hurd, saying that fudging his expense report wasn't grounds for dismissal; does that mean that all Oracle employees now have permission to fudge their expense reports?".
And on Oracle salespeople:
One of the more entertaining lines I heard was at a cocktail party held by some 3rd party partners. "We love the Oracle sales force!" (what?? surprised look on my face) "They're so nasty, their prices are so high, and their tactics so obnoxious that all we have to do is be credible and treat the customer with respect – then the deal is ours!".
---
September 29, 2010 2:52 PM
Oracle has sued memory manufacturer Micron Technology, Inc., a federal lawsuit that looks like a money grab for transgressions that happened 10 years ago.
The lawsuit, filed on Friday, aims to "recover damages caused by a long-standing conspiracy among manufacturers of dynamic random access memory (DRAM) computer chips." In addition to Micron those conspirators, according to Oracle and based off a federal Department of Justice investigation, include Hynix Semiconductor, Infineon Technologies, Elpida Memory and Samsung. It is unclear why Oracle is only suing Micron right now.
In the lawsuit, Oracle refers to these companies as "the DRAM cartel."
The DOJ found that the companies, which accounted for about three-quarters of DRAM manufacturing in 2000, engaged in price fixing to close off the market and overcharge customers. Oracle is claiming that between 1998 and 2002, Sun bought more than $2 billion worth of DRAM at inflated prices for use in its servers and workstations.
The DOJ investigation wrapped up in 2006 and led to billions in fines for the companies, and even imprisonment for some.
Now as for Oracle's reason for bringing the lawsuit:
"Oracle, as successor in interest to Sun, has standing to bring this action, because Sun purchased DRAM from Micron and its co-conspirators during the Conspiracy Period. In doing so, Sun was injured by Micron's and it's co-conspirators' unlawful actions, because it paid more for DRAM than it otherwise would have, as described more fully above. These higher prices caused Sun to lose money and customers, who could not afford to purchase Sun's products containing artificially high-priced DRAM."
Though Oracle might have a legal argument here, the logical idea of it seems far-fetched. When Oracle acquired Sun, it paid $7.4 billion, or $9.50 per share. Back in the early 2000s, Sun stock was going for north of $200 per share.
So now Oracle is suing Micron for causing Sun to lose money and customers, which eventually led to its stock being cheap enough so that Oracle could buy Sun. Right?
Shouldn't Oracle be thanking Micron here?
---
September 22, 2010 1:19 AM
News came this week that Oracle and HP quickly settled their dispute over former HP CEO Mark Hurd being hired as co-president of Oracle.
The word is that HP wouldn't have had much of a case in court, with some saying that HP's partnership with Oracle is too valuable to HP to drag out a lawsuit. All of it helps to confirm Oracle's potential status as the world's scariest software company.
Hurd resigned from HP in August amid allegations of sexual harassment of an HP employee and discrepancies of up to $20,000 on Hurd's expense reports. Upon the news, Oracle CEO Larry Ellison lashed out against the HP board for forcing the resignation of Hurd, who often plays tennis with Ellison. Shortly later, Ellison hired Hurd as co-president of Oracle, replacing Charles Phillips.
That's called a one-two punch.
The next day, HP sued Oracle, saying Hurd violated his severance agreement. Ellison then said the lawsuit would put a strain on the partnership between HP and Oracle.
Now it's three weeks later, and the two have settled. In a regulatory filing yesterday, HP said Hurd agreed to return almost 350,000 HP shares that was part of his severance, which also included about $12 million in cash.
People I've talked to here at Oracle OpenWorld said a strain on the partnership between HP and Oracle would put more of a strain on HP than it would Oracle. HP simply provides the hardware that Oracle Database runs on. Ask most IT people out there, and they'll tell you that they are much willing to switch to a different hardware vendor than rip-and-replace their Oracle infrastructure.
If HP dragged on the lawsuit, would Oracle have positioned itself as even more of a competitor to HP than it already has? That's likely. In Ellison's eyes, HP just provides commodity hardware that Oracle Database runs on. It would be better for Oracle if its customers ran on Oracle/Sun hardware anyway, so they would have just ratcheted up the sales pitch even more.
End users' reaction to all this hullabaloo? Most don't really care.
---
September 15, 2010 5:12 PM
This summer, Oracle announced that sales of Oracle Exadata Version 2 would approach $1billion in 2011, though it took nearly a year after its release for Exadata V2 to gain interest among users.
So is now too soon to start thinking about Oracle Exadata Version 3?
We don't even know if that's what it will be called — Oracle has not made any official announcement – but blogger Kerry Osborne is speculating how the next version of Exadata will compare to V2. And, though much of the hype for next week's Oracle OpenWorld conference has been around Fusion applications, Osborne says that he expects to see some Exadata V3 announcements at OpenWorld.
Exadata V2 was a drastic change from Oracle's first version of Exadata, which hardly sold more than two dozen units. While the original Exadata was focused on data warehousing, V2 is focused on both its online transaction processing (OTLP) capabilities and data warehousing appliances.  Those who have reported success with V2 have seen great improvements in performance time and speed , especially as queries are distributed across both storage and compute nodes.
In its next version, Osborne thinks we'll see more memory, more processing power and physically larger database servers that include the option of attaching external storage.  Osborne also speculates the following improvements:
More flexibility in configurations
Some analytic and aggregate functions offloaded to the storage layer
A stand alone storage unit with a variable number of trays, or other software to perform some of the SAN features
What do you think? Do you use Exadata V2? What would you like to see in the next version?
---