---
June 15, 2011 5:04 PM
Well-known software patent blogger Florian Mueller wrote today in his FOSS Patents blog that Oracle is likely looking for a settlement in its case against Google that would "amount to a billion-dollar figure."
Mueller examines a filing by Google yesterday in the case where Google attempts to defend against three major claims for recovery by Oracle: advertising from Android devices, lost profit, and damages to purported "fragmentation" of the Java platform.
Oracle filed its case against Google last August, with Google first replying in October. We called the battle a lawsuit between bullies. That was in agreement with Father of Java James Gosling who, before being hired by Google, wrote on his blog that there "are no guiltless parties with white hats in this little drama. This skirmish isn't much about patents or principles or programming languages. The suit is far more about ego, money and power."
Mueller writes that it seems that Oracle is seeking half of all of Google's advertising revenue on the Android. On lost profits, Mueller cites a filing yesterday that points to an Oracle claim of "over $200 million" in lost profits. Finally, Mueller found several documents that referred to an Oracle claim that it should recover damages for the so-called "fragmentation" of Java, though he wasn't able to pin down a specific monetary figure.
Mueller adds that if Oracle is able to show that Google participated in "willful infringement" of the Java patents, the damages could triple. And that's how Mueller arrives to the billion-dollar claim. He wrote that there could possibly be a judgment or settlement within months.
May 26, 2011 1:50 PM
According to IDC numbers released this week, Oracle's server revenue increased 13.6% in the first quarter of this year compared to the first quarter last year.
Oracle's increase outpaced the industry as a whole, which grew 12.1%.
Oracle had $773 million in server revenue in the first quarter compared to $681 million in the first quarter of 2010. Its increase, combined with Fujitsu's 15.6% decline in server revenue year-over-year, kept Oracle in fourth place behind HP, IBM and Dell. That's not to say that Oracle is even close to catching up to the big 3 however; its revenue was less than half of Dell in 3rd place, and about one-fifth as much as 1st place HP.
In its release, IDC said Oracle's increase was in part due to "improved demand for SPARC-based servers." In fact, overall Unix servers performed well for the first time in almost three years, growing 12.5% compared to last year. IDC analysts attributed that to customers who had delayed buying more expensive Unix servers during the economic downturn in 2009 and 2010, but who were ready to upgrade in the first quarter.
That's the good news. The more sobering news is that Oracle's server revenue is the lowest it has been since the first quarter of last year. Its server revenue was higher in the second, third and fourth quarters of last year. Oftentimes this is the case – overall vendor server revenue tends to be lower in the first quarter. But it doesn't look too great that Oracle has been out there pushing its server hardware, particularly the Exadata and Exalogic, but haven't been able to increase revenues since the first quarter of last year. Maybe we'll see an uptick next quarter.
Does Oracle really care about this? I'm not too sure. Many customers and analyst think that Oracle is more concerned with profit than with overall revenue – that's why they're pushing large-margin products like Exadata. Whether Exadata and Exalogic are selling as well as Oracle claims is another question.
---
May 19, 2011 2:24 PM
Everyone's piling on.
A recent report by analyst Rob Enderle calls Oracle a "parasitic" vendor "that is focused on products and selling and the best managed, and has instrumented everything but the customer." Enderle's report followed the recent survey results from Gabriel Consulting Group that Oracle customers' loyalty may be waning.
Enderle listed three major factors that he feels are warning signs.
First, he cited a warning related to hardware prices. Over the last year, Oracle has altered its processor core factor table, a document that helps determine licensing costs for different processor types. Generally speaking, Oracle reduced the licensing factors for some Oracle (previously Sun) hardware while increasing the factors for some competitors. Bottom line: It might cost you more to run Oracle on competing hardware. In addition, Oracle announced that it would no longer support software development for Intel Itanium, the main processor used in HP Unix servers. IT users in general were not pleased.
It seems like this was a case of Oracle taking it too far. Changing its processor core factor table caused some grumblings in the back channel, but it wasn't entirely unexpected. Oracle acquired a hardware company, and it's not surprising that its own sales and policies would favor its own products.
But the dropping of Itanium support was a bigger deal. It was bigger than I initially thought it was. After all, I figured, Itanium has long been called the Itanic. Ever since it failed to become the all-encompassing processor that Intel initially hoped it would be, everyone has been waiting for it to go away completely. But the way Oracle handled the situation – saying in a press release that Itanium was nearing its end of life when executives from HP and Intel have vociferously denied it – has some end users wondering what platform is the next one that Oracle won't support. One of Oracle Database's claims to fame in the beginning was its portability to multiple platforms. Now there is a concern that Oracle is getting away from that. I'm not sure how well founded that concern is, but there is no doubt it is a concern. A recent IT user survey, 95% of which were Oracle customers, found that about half think Oracle wants to reduce the amount of platforms it supports.
The second sign Enderle points to is Oracle's hostile virtualization policy toward VMware. I think this is something of an outdated criticism, however, or at least it's not nearly as bad as it used to be. This month Enderle criticized Oracle's policies of running Oracle on VMware. Unfortunately, to help prove his point he linked to 2009 post from the blog of Chuck Hollis, an EMC marketing VP. The truth is that, yes, Oracle would rather all its customers run Oracle VM as their virtualization hypervisor. But it has made strides in better supporting Oracle on VMware. Last year it announced that it would support Oracle RAC on VMware, which it previously would not do. Unfortunately, Oracle's VMware support policy is like Jekyll and Hyde, with support personnel willing to help but sales reps looking to scare people off VMware. The result? Customer confusion. And that's not a good thing.
Finallly, Enderle points to the "revolving door on CFOs" at Oracle. Enderle is spot-on there. The Oracle CFO position has seen significant turnover in the last decade. Jeff Henley, Harry You, Greg Maffei, Safra Catz, Jeff Epstein and now Catz again is how it's gone. Enderle thinks this may be a warning sign that Oracle's financial picture might not be as rosy as it paints during every quarterly earnings call. Typically speaking it's not a good sign when a CFO resigns without reason, as Epstein recently did, but as of now it's all speculation. But it is certainly something to keep an eye out on.
---
May 12, 2011 1:45 PM
Last week, Oracle released a study on data center efficiency. For those who still think of Oracle primarily as a database software provider, this might seem a little odd. But seeing how Oracle has evolved, especially since its acquisition of Sun, it does make some sense.
First, some details of the study. Oracle has created what it calls the Oracle Next Generation Data Center Index, The index is a score between 0 and 10, with 10 being the most sophisticated data center strategy. Oracle says that the index measures a data center's "flexibility, sustainability and supportability." The results from over 900 organizations: the average index is 5.28.
But what does that number mean exactly? The problem is that neither the page introducing the index, nor a 7-page fact sheet, explain what any of this means, or how exactly Oracle calculates the index.
Virtualization and consolidation seem to be two major factors, but again, there are no details about how a company's virtualization and consolidation projects past and present factor into the index number. Systems management and server utilization are also mentioned.
The study does give Oracle an opportunity to talk about its own data centers, saying that between 2006 and 2010, "Oracle more than doubled its employee numbers but still managed to reduce its data centres from more than 40 to two." It added that the consolidation led to $1 billion in savings. Yet it doesn't actually say what Oracle's own data center index was.
Oracle also takes the opportunity to talk about its "Self-Service Development Cloud":
Over 2600 physical servers with over 6000 Virtual Servers used by over 3500 developers
Enabled a reduction of 75 per cent in number of physical servers
Utilization runs typically at 80 per cent, or over 90 per cent at peak load times
It does make sense that Oracle would be more in the data center. It sells server hardware now. It sells more storage. It sells networking. It sells integrated appliances like Exadata that does all three of those things and can consolidate existing servers.
But this data center index that they've created is useless without a detailed explanation of how it's derived.
---
May 5, 2011 12:17 PM
A recent market share analysis by Gartner showed that Oracle's ERP revenue growth outpaced the rest of the industry in 2010.
Oracle maintained its position as the second-biggest maker of ERP software behind SAP. According to Gartner, Oracle had $2.6 billion in ERP revenue in 2010 compared to $2.4 billion in 2009. That almost 8% growth was higher than the 5.5% growth in the whole industry.
SAP had almost $5.4 billion in ERP revenue in 2010, almost twice as much as Oracle. Other top ERP vendors include Sage, Infor, Microsoft and Kronos. Overall, the top 10 vendors account for 62% of the market. SAP and Oracle alone account for almost 40%.
---
April 26, 2011 1:55 PM
News came over the wire yesterday that Jeff Epstein has resigned as Oracle's chief financial officer (CFO). No reason was given as to why.
For the time being (and maybe for a long time), Oracle Co-President Safra Catz will take over CFO duties. Catz served in that role earlier, before Epstein came aboard, so this is not new ground for her. She served as co-president and CFO between the time that Greg Maffei left the Oracle CFO job in 2005 and when Epstein came aboard in 2008.
Oracle's CFO position has gone through something of a state of flux in the past decade. It started out with Jeff Henley, a longtime CFO who is now the chairman of Oracle's board of directors. Harry You came on board in 2004, only to leave eight months later. Maffei then joined, resigning just four months later. Catz took over, then Epstein came aboard in 2008. Epstein was CFO for about 18 months.
There were some reports that Catz clashed at least with Maffei, though who knows how true those reports were. Epstein's direct report was to Catz, whereas typically CFOs report to the CEO and the board of the directors.
---
April 20, 2011 2:03 PM
Oracle on Tuesday released a critical patch update with more than 70 security fixes on the gamut of products.
The update includes fixes for Oracle Database, Fusion Middleware, E-Business Suite, PeopleSoft, JD Edwards, Siebel, Sun Microsystems software, and other software.
The most severe security vulnerabilities are with:
JRockit component of Fusion Middleware that allows unauthorized network attacks via multiple protocols. A successful attack here could result in an unauthorized takeover of the operating system and code execution.
Sun GlassFish Enterprise Server, which allows unauthorized network attacks via HTTP. Same possible results as above.
Scheduled dates for the next critical patch updates: July 19 and Oct. 18 this year and Jan. 17 and April 17 next year.
---
April 13, 2011 6:54 PM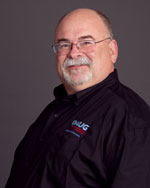 Here is part of the disclaimer, or safe harbor statement, by Floyd Teter, an Oracle ACE director and project director at Innowave Technology:
Any statements made in the course of this presentation should not be relied on as a commitment of present or future directly on behalf of Oracle Corporation, Innowave Technology, Major League Baseball, or any other major institution that your barracuda lawyer may opt to pursue in the name of earning his or her outrageous legal fees.
Yep. Pretty funny. Fits Floyd's personality.
---
April 13, 2011 1:45 PM
Sebastian Grady, the president and chief operating officer, noticed that I made a funny face when he suggested that Oracle and Rimini Street could make good partners.
Why the face? Well, as you probably know, Oracle and Rimini, a third-party support provider, are embroiled in a lawsuit and counterlawsuit that started last year. Oracle claims that Rimini Street engaged in intellectual property theft in order to serve its clients; Rimini claims that Oracle is being anti-competitive. As of now, the trial is expected to start next year.
So because of that, I wondered why Grady would think the two could make good partners down the road.
He explained that Rimini could be the connective tissue that keeps Oracle customers using Oracle products, even if they're running older releases no longer supported by Oracle. Rimini focuses on supporting Oracle application users who aren't upgrading to the latest and greatest version of Oracle software. And so Grady's argument here breaks down to two scenarios:
Oracle customers fall off Oracle support but get support for older Oracle applications from Rimini. Then, when the company is ready to upgrade, they stick with Oracle.
Oracle customers fall off Oracle support and run unsupported. Then, when the company is ready to upgrade, it more seriously considers moving to ERP software vendors like SAP.
It made a little more sense to me when put that way. What about you?
---
April 11, 2011 1:51 PM
Dan Thurmon, the motivational speaker who gave the keynote Monday at the Collaborate conference in Orlando, started with a gymnastics tumbling pass that included back handsprings and a back tuck. He finished by juggling some axes while riding a unicycle.
Along the way he provided metaphors for each of his acrobatic and juggling feats, relating them to challenges in business and life while sprinkling in key Oracle technology phrases such as "Fusion," "PeopleSoft" and "R12."
Thurmon started by walking out on the stage and talking about how great it would be if he started the show with a tumbling pass. But he said that talking about it wasn't enough.
"Success in life and success in business is not only about ideas…it's about action," he said. "It's about everything you do every time you step on stage."
Then he did the tumbling pass.
His presentation continued in that same vein. He juggled pins as a metaphor for how many things people have to juggle in their lives and in business. He juggled scarves and said how they stay up in the air until you grab them, and how that's "kind of like cloud computing." He told the story of how he improved from juggling three balls to four and then five as a metaphor for the increasing difficulties in life and how to deal with them. And on and on.
Finally he hopped on a unicycle and explained how he leans his body forward to get the unicycle going forward, and how in life you often go where you see yourself going. Then he juggled three very sharp-looking axes while riding the unicycle, and everyone cheered.
---