Jan 25 2011 1:31PM GMT

Profile: Mark Fontecchio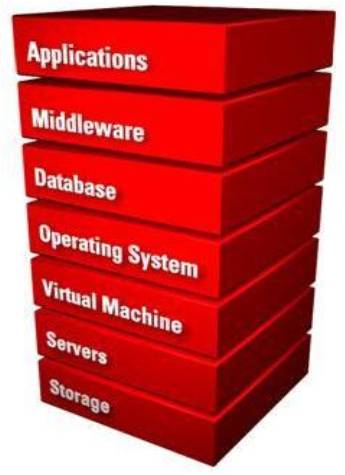 Oracle is promising a new "game-changing" storage technology announcement next week.
The announcement will come during a webcast Monday at 12 p.m. Eastern. The name of the webcast is "Game-Changing New Technology for Datacenter Storage."
Storage is just one of the pieces of the stack that Oracle overtly wants to own from head to toe, as shown in the picture here. It wants to be able to sell customers the chip to the application and everything in between. This event feeds into that. Earlier this month we wrote an Oracle 2011 predictions story, with one prediction being that Oracle would buy a storage company this year. But maybe that won't happen. Maybe Oracle plans instead on investing engineering resources into the StorageTek brand of Sun that it acquired last year.
What exactly Oracle will announce is still up for speculation, but some have noted that the announcement will come from Jim Cates, listed as VP of hardware development. Cates started his career as a systems engineer at StorageTek, the storage company that Sun acquired in 2005. Until recently he was the VP of tape development at Oracle.
StorageTek has mostly been known for its storage tape backup equipment and storage management software. So that has led some to speculate that Oracle will be announcing something related to tape on Monday.
Here's the entire event summary from the Oracle event page:
Oracle is taking a dramatic leap in storage technology with an exciting enterprise storage product announcement. We can't tell you just how much this will improve your datacenter until the big event. But we can say it means:

Much lower costs—per terabyte of capacity and floor space consumption
Dramatically higher performance—let's just say the old benchmarks just got older
Greater capacity—in a much smaller footprint
Greater capability—optimized for archive and data protection

If your business counts on storage performance, scalability, and value, then Oracle has all-new solutions you've been waiting for. Join this important Webcast and be among the first to learn all about it.
You can read between the lines for yourself. What sticks out to me is the repeated mention of reduced "floor space consumption" and "smaller footprint." I'm no storage expert so I'm not sure what it means, but it seems to mean something.