Feb 15 2011 5:35PM GMT

Profile: Mark Fontecchio
Oracle has updated requirements that E-Business Suite (EBS) users must have to qualify for Extended Support on version 12. First, here's the calendar: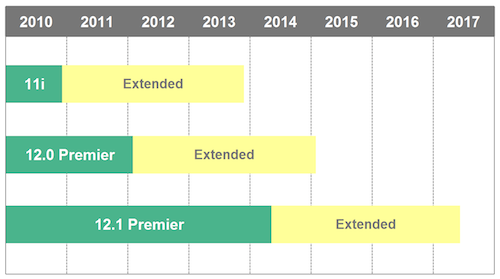 According to Steven Chan, senior Oracle applications director, all EBS 12.0 customers "must apply the EBS 12.0.6 Release Update Pack, technology stack infrastructure updates, and updates for EBS products if they're shared or fully-installed" to be eligible for Extended Support. As you can see, Extended Support for EBS 12.0 starts just a year from now.
This affects Financials, Human Resources, Process Manufacturing, Service and Supply Chain Planning.