Jul 6 2010 2:34PM GMT

Profile: Mark Fontecchio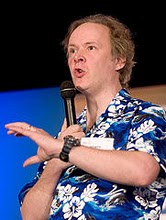 Michael "Monty" Widenius, the founder and original developer of open source database MySQL, has filed an appeal of the European Commission's approval of the Oracle acquisition of Sun Microsystems.
Widenius has long been opposed to the Oracle takeover of Sun, which in turn owned MySQL. He argues that Oracle will stifle the competition with its own database products that MySQL presents. Widenius fought the acquisition from the start, even forming an online petition called HelpMySQL to try to influence the European Commission to reject the Oracle-Sun deal or at least force Oracle to let go of MySQL.
European antitrust regulators' concerns about MySQL is what led to the long delay to the Oracle-Sun deal finalizing.
The European Commission decided that MySQL didn't always compete with Oracle, especially in the high-end market. It also wrote in its decision on the Oracle-Sun merger that its fears were allayed by some promises Oracle made regarding MySQL in late 2009.
"Given the specificities of the open source software industry, the Commission also took into account Oracle's public announcement of 14 December 2009 of a series of pledges to customers, users and developers of MySQL concerning issues such as the continued release of future versions of MySQL under the GPL (General Public Licence) open source licence," according to the decision. "Oracle has already taken action to implement some of its pledges by making binding offers to third parties who currently have a licensing contract for MySQL with Sun to amend contracts. This is likely to allow third parties to continue to develop storage engines to be integrated with MySQL and to extend the functionality of MySQL."
Widenius said on Friday that he didn't want to make a full statement until Oracle had responded to his appeal. But he told the Financial Times that the promises Oracle gave regarding MySQL "weren't worth the paper they were written on."
What do you think? Does Widenius have a point, or is it time to let it go?