Jun 30 2011 2:38PM GMT

Profile: Mark Fontecchio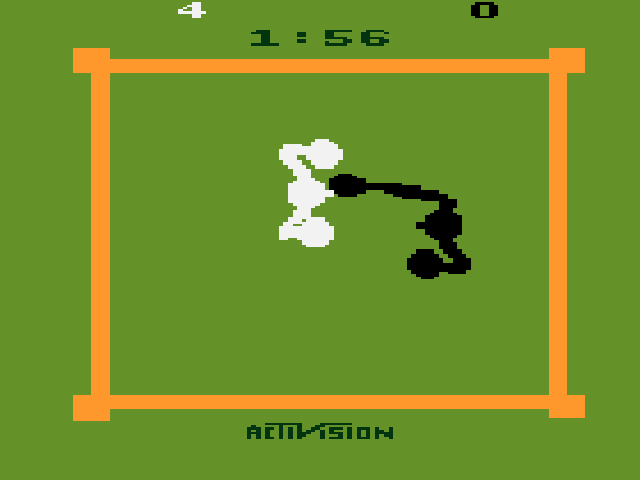 Oracle has filed an opposition to HP's motion to seal the records in the lawsuit between the two. Whew, that's a mouthful.
The lawsuit stems over Oracle's decision earlier this year to stop software development on Intel Itanium-based platforms. HP, the largest seller of Itanium systems, has sued Oracle over the decision.
However, the suit is just the latest salvo in a heated battle between the two that started when Oracle bought Sun Microsystems.
Remember Atari Boxing? Old-school, furious pace, pushing that red button so fast it almost left blisters? It was practically violent to play. That's what HP vs. Oracle is like.
In its motion, filed in California state court, Oracle calls the lawsuit a "publicity stunt in a broader campaign to lay the blame on Oracle for the disruption that will occur when HP's Itanium-based server business inevitably comes to an end."
Oracle is basically saying that Intel is planning on phasing out the Itanium chip, but that HP is denying it. This despite public statements from Intel and HP saying Itanium is still in development.
HP, meanwhile, is claiming that there is an "implied" contract between Oracle and HP for the two to continue development on Integrity platforms together. HP claims that contract was broken when Oracle announced it would stop development on the platform.
Oracle is far from the only company that has pulled away from Itanium. Both Red Hat and Microsoft have announced in the past couple years that they will no longer support development on Itanium. On the other hand, with Oracle's strong push of its own "stack" computing – that is, everything Oracle from the chip to the application – there is the question of whether Oracle is trying to force its customers off other platforms. As an example, Oracle's support of Red Hat Enterprise Linux has recently been questioned. In the past, its support for VMware – at least on the sales side – has also been an issue.
Ever since Oracle acquired Sun Microsystems and entered into HP's main line of business – computer hardware – the relationship between the two has deteriorated. Remember, Exadata Version 1 was a joint Oracle-HP venture. Then this happened: