---
April 25, 2012 4:55 PM
The Collaborate show floor is always a fun one to check out. The Oracle users groups conference, taking place...
April 24, 2012 5:31 PM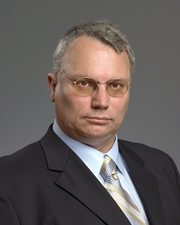 Mark Townsend, VP of product management for...
---
April 20, 2012 3:07 PM
This week the software version of the Trial of the Century took off in a San Francisco courtroom as Oracle and Google went to duke out their intellectual property lawsuit. If you've been
---
April 17, 2012 2:57 PM
Oracle is scheduled to release its quarterly critical patch update today, with some 88 fixes across all its product lines. The most critical issues are in Fusion Middleware, followed by Oracle Database and Sun products. This patch is larger than the last one in January, which
---
April 13, 2012 5:39 PM
On March 29, Oracle announced that it had entered into an agreement to acquire ClearTrial, provider of cloud-based clinical trials operations applications. The likely fate of ClearTrial is to be folded into Oracle's Health Sciences suite...
---
April 12, 2012 2:36 PM
Gartner numbers released late last month show that Oracle has almost half the relational database management system (RDBMS) market in terms of revenue, far outpacing rivals IBM, Microsoft and SAP. Oracle had 48.8% of the market in 2011, according to Gartner. That was up from 48.2% in 2010. IBM...
---
April 5, 2012 7:43 PM
Things don't always go the way we plan them to. In the case of the ill-fated Itanium chip, multiple companies, including HP and Intel, got a lesson in failure. The now famous debacle has been...
---