---
April 26, 2011 1:55 PM
News came over the wire yesterday that Jeff Epstein has resigned as Oracle's chief financial officer (CFO). No reason was given as to why. For the time being (and maybe for a long time), Oracle Co-President Safra Catz will take over CFO...
April 20, 2011 2:03 PM
Oracle on Tuesday released a critical patch update with more than 70 security fixes on the gamut of products. The update includes fixes for Oracle Database, Fusion Middleware, E-Business Suite, PeopleSoft, JD...
---
April 13, 2011 6:54 PM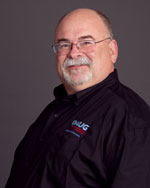 Here is part of the disclaimer, or safe harbor statement, by Floyd...
---
April 13, 2011 1:45 PM
Sebastian Grady, the president and chief operating officer, noticed that I made a funny face when he suggested that Oracle and Rimini Street could make good partners. Why the face? Well, as you probably know, Oracle and Rimini, a third-party support provider, are embroiled in a
---
April 11, 2011 1:51 PM
Dan Thurmon, the motivational speaker who gave the keynote Monday at the Collaborate conference in Orlando, started with a gymnastics tumbling pass that included back handsprings and a back tuck. He finished by juggling some axes while riding a unicycle. Along the way he provided metaphors for...
---
April 11, 2011 2:19 AM
The IOUG, OAUG and Quest kicked off Collaborate 2011 today with its deep dive sessions. I just landed in Orlando a couple hours ago, so I wasn't able to attend any. If any of you out there have any comments on them, let me know. Collaborate runs...
---
April 6, 2011 2:40 PM
The Oracle Database 11.2 Express Edition beta has now been released and can be downloaded. Oracle Database XE, as it's called, is a stripped-down, free version of Oracle Database. Oracle...
---