---
October 27, 2010 3:07 PM
Genghis Khan once said, "It is not sufficient that I succeed -- all others must fail." And so it is with Oracle CEO Larry Ellison and his most recent statement regarding the upcoming Oracle vs. SAP trial. It appears that Oracle and Ellison are using the trial as an opportunity to drag HP and...
October 26, 2010 3:35 PM
Well, that didn't take long. Former Oracle President Charles Phillips, who was unceremoniously dumped -- um, sorry, he resigned, that's right -- from Oracle last month has found a CEO job at Infor, an...
---
October 18, 2010 8:56 PM

Profile: Shayna Garlick
While in many ways we are still waiting to see how the Sun acquisition will change Oracle - for example,
---
October 13, 2010 1:03 PM
Oracle released a large security update on Tuesday, its last of the year, that includes 85 security patches. The update runs the gamut of Oracle products: Oracle Database 11g Release 1 and Release 2, Fusion...
---
October 12, 2010 2:42 PM
Oracle and IBM had a joint announcement yesterday that they will cooperate on Java development through OpenJDK, the open source implementation of the Java programming language that Sun Microsystems started in 2006. Does it sound warm...
---
October 5, 2010 3:12 PM

Oracle announced today that it has agreed to acquire...
---
---
October 1, 2010 2:09 PM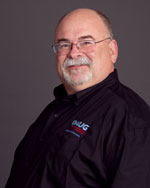 Floyd Teter, a consultant with Oracle...
---
October 1, 2010 2:09 PM
James Gosling, the founder of Java, roamed the halls at JavaOne and Oracle OpenWorld last week wearing a T-shirt that, he admitted, he saw no one else wearing. Anyway,...
---