---
July 27, 2010 3:26 PM
[caption id="attachment_955" align="alignright" width="172" caption="Courtesy of The Wall Street Journal"]


RSS Feed

Email a friend
---
---
July 22, 2010 2:21 PM
Almost half of Oracle-Sun hardware customers are leaving the platform or considering it, according to a recent survey. TheInfoPro will release its latest server survey results next month, and the results don't bode well for Oracle-Sun server hardware....
---
---
July 20, 2010 12:05 AM
Oracle has updated its Coherence in-memory data grid software, a product gaining some attention for its ability to scale applications for private and public cloud deployments.
---
July 14, 2010 2:14 PM
The OpenSolaris governing board, which includes members such as former Sun open source chief Simon Phipps, is threatening to dissolve unless Oracle appoints a liaison to the group. That decision came at a
---
July 13, 2010 1:40 PM
Oracle issued a critical security patch update today, with 21 of the 59 patches being for the Sun Solaris operating system. Some of the "vulnerability fixes," as Oracle calls them, affect...
---
---
July 6, 2010 2:34 PM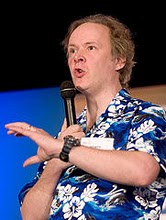 Michael "Monty" Widenius, the founder and original developer of...
---